Taylor Swift Says Keeping up With the Media's Standards of Beauty Is 'Fuc*Ing Impossible'
Though Taylor Swift has been writing music for most of her life, the past few years have been essential in helping her find her voice. Her new documentary, Miss Americana, seeks to explore all the ways in which she has come into her own both privately and publically. In the past couple of years, Swift has finally started speaking about politics and human rights. She has been a champion of the Equality Act and spoken out about LGBT rights. Now, the 30-year-old is getting candid about body image and the media's impossible standards of beauty.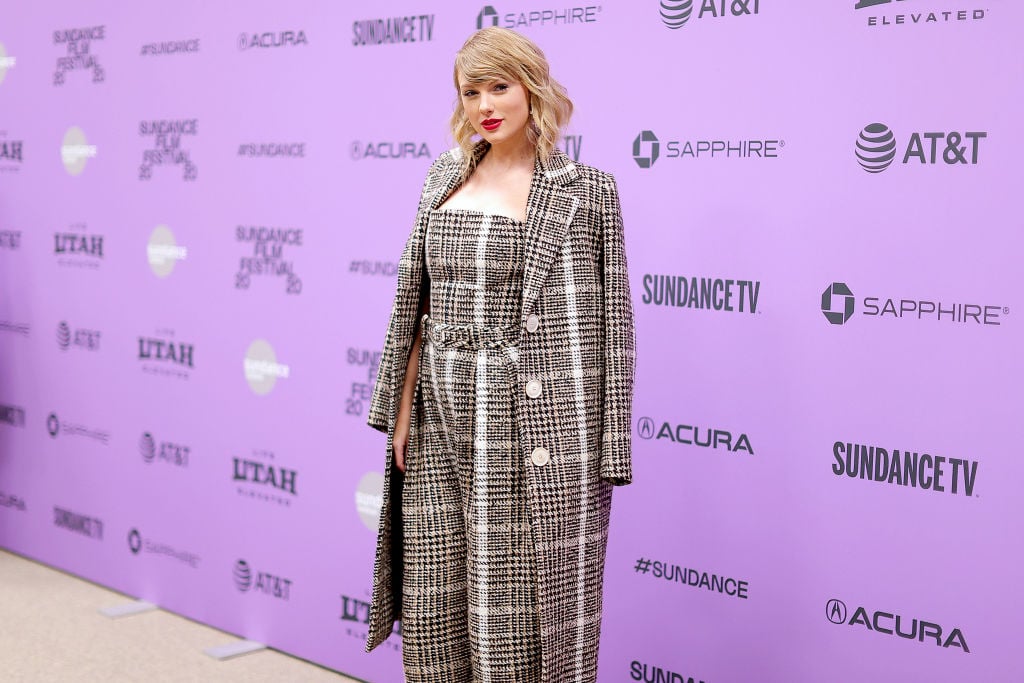 Taylor Swift struggled with an eating disorder
In an exclusive interview with Variety, Swift delved deep into some topics that are explored in the documentary. One of which is the struggles she's had with food in the past. For the first time, Swift revealed that she struggled with an eating disorder. A large part of Swift's unhealthy relationship with food came from the media. Tabloids and publications constantly critiqued Swift's body for years (and still do that to this day.) Any change in weight fluctuation for Swift caused pregnancy rumors or articles claiming that she was too skinny.
Swift gets candid about beauty expectations in her documentary
"If you're thin enough, then you don't have that ass that everybody wants. But if you have enough weight on you to have an ass, your stomach isn't flat enough. It's all just fuc*ing impossible," Swift shared in a portion of the documentary. She continued on to share that the media's relentless expectations of the way her body should look caused her to "go into a real shame/hate spiral." Fortunately, despite society's unrealistic expectations for women, Swift is now in a better place with her body. However, it's an ongoing process for the "All Too Well" singer. Something that helps Swift deal with the media's unrealistic expectations of body image is listening to actress Jameela Jamil speak about it.
Jameela Jamila has helped the Lover artist cope
"I love people like Jameela Jamil, because she says things in a really articulate way. The way she speaks about body image, it's almost like she speaks in a hook. If you read her quotes about women and body image and aging and the way that women are treated in our industry and portrayed in the media, I swear the way she speaks is like lyrics, and it gets stuck in my head and it calms me down. Because women are held to such a ridiculous standard of beauty. We're seeing so much on social media that makes us feel like we are less than, or we're not what we should be, that you kind of need a mantra to repeat in your head when you start to have harmful or unhealthy thoughts. So she's one of the people who, when I read what she says, it sticks with me and it helps me," Swift shared with Variety.
It's great that Swift has found some resources to help her cope with unrealistic standards of beauty. As one of the most popular celebrities on the planet, there is likely tons of pressure for Swift to look a certain way. However, her interview shows that she is prioritizing her health which is for the best. It's commendable that Swift is utilizing portions of her documentary to talk about such vital issues. Now that she's finally found her voice, we can only hope she continues to use it for good.