Is This the Most Cringeworthy Scene in Taylor Swift's Documentary 'Miss Americana'?
Though most Taylor Swift fans will have to wait a few more days to see her new Netflix documentary, Miss Americana, a lucky few will have access to it today. The film doesn't release in select theatres and on the streaming platform until January 31, 2020. However, Miss Americana has earned a coveted spot at Sundance Film Festival's opening night gala. Thanks to the film's summary and an exclusive interview that Swift gave to Variety, fans know to expect lots of political undertones in the film. But what else is to be expected?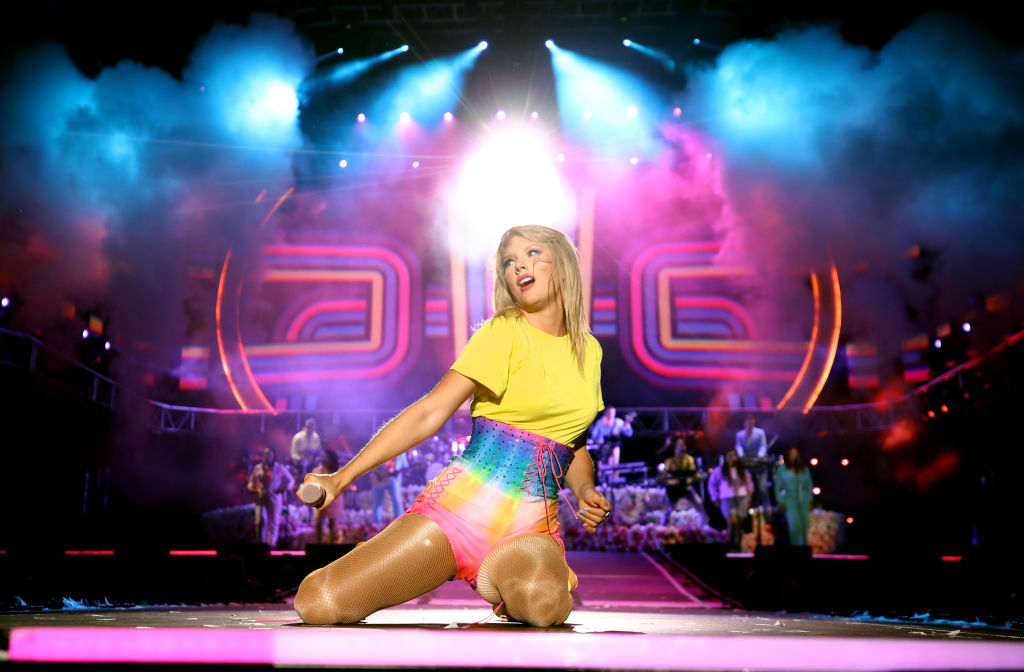 What is Miss Americana about
The documentary boasts a deep dive into Swift's life over the past few years. Her relationship with the media is touched upon as well as personal and family issues. Ultimately though, Miss Americana seeks to showcase Swift coming into her own and finding her voice as both a singer/songwriter and a woman. Swift has been a household name for the better part of her life and many fans have grown up right alongside her. Now, at 30, the "Miss Americana and the Heartbreak Prince" singer is fully embracing womanhood and finding her power in new and complex ways.
Taylor Swift opens up about her political beliefs
One of the most salient ways Swift has found her power in recent years is in the political arena, which Miss Americana also documents. After earning a reputation of being politically neutral for most of her career (even during the polarizing election of 2016) Swift finally spoke out during the 2018 Midterm Elections. She came out as a staunch democrat against the Republican Senator in her home state of Tennessee in a well-crafted Instagram post. Following that, Swift encouraged thousands of people to register to vote with great success. In the Lover era, Swift has been even more candid about her politics. She has come out in support of LGBT rights and advocated to get the Equality Act passed by creating a petition and writing a public letter to her representative.
The documentary features this cringeworthy moment
But, finding her political voice certainly took time. Swift says it was particularly hard for her to take a stance because she felt as she was rewarded every time she remained apolitical. An example of this comes from a scene in Swift's documentary. When Swift appeared as a guest on The Late Show with David Letterman and he asked her about political beliefs and opinions, she quickly shut down the question and vowed to remain politically natural. That promise was met with extreme favorability from the audience and even earned Swift a fist bump from Letterman. What might have been the right choice for Swift at the time is now cringeworthy for fans who respect Swift's newfound political voice.
Swift got candid with Variety about why she stayed apolitical for so long
In a recent interview with Variety, Swift got candid about why it took her so long to speak out about politics. "Every time I didn't speak up about politics as a young person, I was applauded for it. It was wild. I said, 'I'm a 22-year-old girl — people don't want to hear what I have to say about politics.' And people would just be like, 'Yeahhhhh!'" the now 30-year-old added. But, Swift seems to have gotten past this need for praise and even her cringy moment with Letterman. Hopefully, she will continue to use her tremendous privilege and platform to champion other important human rights issues.