The Taylor Swift Easter Egg in Ryan Reynolds' Ad Featuring 'Love Story'
Taylor Swift fans know that when she releases something new, there are always hints about what's next or nods to the past to look out for. But this time, the singer-songwriter managed to sneak an Easter egg into a project that isn't even hers. Discover what Swifties found in a new commercial.
Taylor Swift re-recorded her hit song 'Love Story'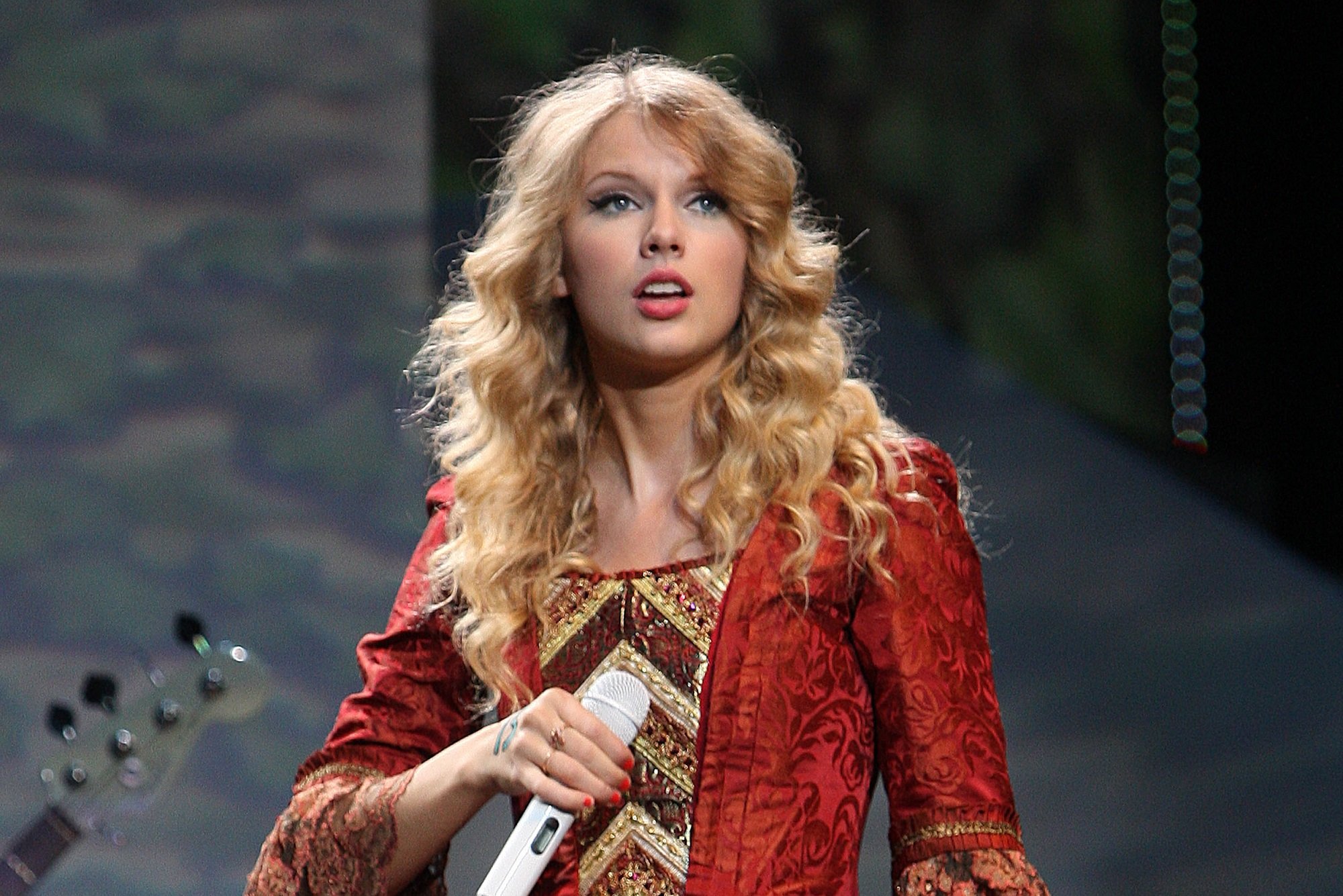 Swift shared her plans to re-record her master recordings in 2019. The opportunity arose after she fought to buy back the rights to those of her first six albums, only to be thwarted by music manager Scooter Braun, who purchased her catalog along with Big Machine Records (her former label).
Due to legal restrictions, Swift wasn't able to begin re-recording until November 2020. However, the month brought numerous surprises for Swifties, including a concert film Folklore: The Long Pond Studio Sessions. While promoting it, Swift mentioned that she had re-recorded the single "Love Story" from her album Fearless.
Ryan Reynolds used a snippet in a Match.com ad he wrote
A week after the Disney+ film dropped, Swift made another announcement. "Okay so while my new re-records are NOT done, my friend @VancityReynolds asked me if he could use a snippet of one for a LOLsome commercial he wrote so… here's a sneak peak[sic] of 'Love Story,'" she tweeted. "Working hard to get the music to you soon!!"
Swift and Ryan Reynolds have known one another for many years. The singer is close with his wife, Blake Lively, and the two actors attended the singer's annual Fourth of July parties. Swift even named the characters in her song "Betty" after their children, James and Inez.
Twitter discovered an Easter egg in the ad
The commercial in question is for Match.com. It begins with the devil matching with a woman named 2020 on the app. The two fall for one another, stating that they're both from hell. The premise is that the year has been terrible for everyone else, but those looking for love can still turn it around.
Throughout the ad, the devil and 2020 wreak havoc everywhere they go. In one scene, they pose in front of a literal dumpster fire. And in the background, there's an Easter egg. "The fallen scooter," wrote one Twitter user, accompanied by a screenshot. "I love Taylor Swift omg."
This isn't Swift's first allusion to her Scooter Braun feud
As Braun is why Swift had to re-record her masters in the first place, its placement in the ad isn't unexpected. And it's not even the first time she's used this particular device. In "The Man" music video, there are a couple of Easter eggs about their feud, including a sign that indicates "No Scooters Allowed."
After Braun sold her masters in November 2020, Swift shared that she'd tried to broker a deal. "Scooter's team wanted me to sign an ironclad NDA stating I would never say another word about Scooter Braun unless it was positive," Swift tweeted. "He would never even quote my team a price. These master recordings were not for sale to me."