Taylor Swift Fans Believed Blake Lively Was Shading Her
Blake Lively has made her directorial debut for Taylor Swift's music video, "I Bet You Think About Me (Taylor's version)". The 'Gossip Girl' alum, also co-wrote the music video for the vault track.
Taylor Swift and Blake Lively have been thick as thieves since they met up in Australia back in 2015. In fact, all three of Lively's kids were name-dropped in Swift's eighth studio album, folklore. Lively's eldest daughter, James, even provided a soundbite on Swift's song "Gorgeous" from her Reputation album. And after six years of friendship, the famous blondes have finally collaborated on a project. Lively made her directorial debut for the music video of Swift's song "I Bet You Think About Me (Taylor's version)".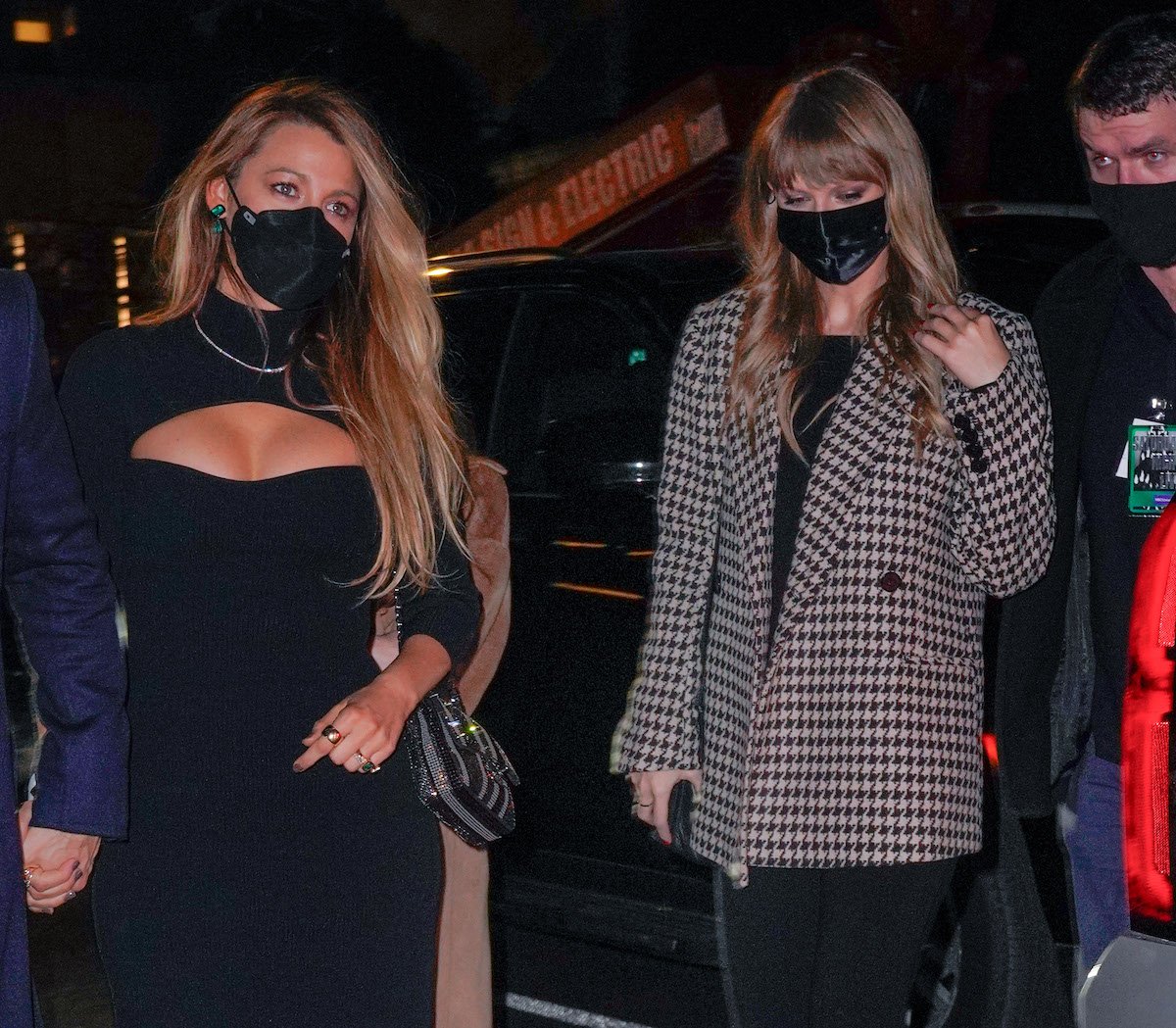 Blake Lively directed Taylor Swift's newest music video 'I Bet You Think About Me (Taylor's version)'
"SURPRISE!" Swift captioned a teaser snippet of "I Bet You Think About Me (Taylor's version)". "NEW MUSIC VIDEO TOMORROW at 10 am ET 🚨 I finally got to work with the brilliant, brave, & wickedly funny @blakelively on her directorial debut. Join us as we raise a toast, and a little hell." Lively also shared a teaser of the music video on her social media pages.
The 'All Too Well' singer thanked Lively, her husband, and her kids in her Grammy speech
For fans who were paying close attention, the collaboration is hardly a shock. Swift and Lively have been showing support for one another for years. The Gossip Girl alum and her husband, Ryan Reynolds, are bonafide Swifties. The couple has gleefully attended the "Babe" singer's concerts over the years. Swift even allowed Renyolds to use "Love Story (Taylor's Version)" in a commercial before she released it to the world.
And the lovefest is hardly one-sided. Swift also values the creative opinions of the actors. In fact, when Swift won yet another album of the year Grammy for folklore, she thanked Reynolds and Lively. She also shared that she always plays her new tunes for the married couple. "I want to thank James, Inez, and Betty and their parents, who are the second and third people that I play every new song that I write," the singer shared.
The 'Gossip Girl' actor gave 'Bad Blood' a shoutout back in 2015
But how did Lively and Swift even connect to begin with? The lovefest between the now co-writers seemed to have begun after Swift's fans accused The Sisterhood of the Traveling Pants star of shading her. Back in 2015, Lively shared a photo from a campaign she did with L'Oréal Paris. In the caption, she referenced Swift's music video for her song "Bad Blood".
"Soooo, turns out this WASN'T a video shoot for John Legend's cover of 'Bad Blood'," Lively cheekily wrote. "@lorealparisofficial blew it out for this one. My #pinkobsession is exposed now. Ok, your turn. I won't tell! #AlsoTurnsOutJohnLegendIsntCoveringBadBlood Time to start a petition!" While Lively was being playful, Swift's fans felt that she was taking a jab at her. But the A Simple Favor star was quick to clear up the confusion.
Lively made it clear that she was not shading Swift and she was actually a huge fan
"Umm whoever thought I was throwin' shade clearly doesn't know I have a 'Taylor Swift Please Be My Wife Voo Doo Doll,'" Lively wrote. "Love my Canadian family almost as much as I love Taylor Lively. I mean Swift. Ok, FIIINE we can hyphenate our last names. Xo Blake Swift-Lively 4eva."
It was just a few months later that Swift and Lively were posting about their hangout in Australia. From there, Lively and Reynolds seemed to be invited to all of Swift's parties. Most recently, the pair popped up when Swift performed the 10-minute version of "All Too Well" on Saturday Night Live! Thus far, Swift's fans are enjoying the music video for "I Bet You Think About Me (Taylor's version)". We'd wager that Lively and Swift will likely collaborate on another project again in the future.