Why Taylor Swift Fans Are Convinced 'Evermore' Was Inspired by 1 Famous Poet
As if 2020 wasn't already a massive year for Taylor Swift's fans, the acclaimed artist gifted her Swifties with a holiday present just before it came to an end. The singer's ninth studio album, Evermore, drops on December 11, 2020. Amid the speculation surrounding it, some of her fans came to an interesting conclusion.
Taylor Swift drops her second surprise 2020 album, 'Evermore'
On December 10, 2020, Swift posted yet another shocking announcement in a series of treats for her fans. She wrote, "I'm elated to tell you that my 9th studio album, and folklore's sister record, will be out tonight at midnight eastern," she tweeted. "It's called evermore."
"Ever since I was 13, I've been excited about turning 31 because it's my lucky number backwards, which is why I wanted to surprise you with this now," Swift explained of the timing. "You've all been so caring, supportive and thoughtful on my birthdays and so this time I thought I would give you something!"
She described it (and its sister album) as 'cottagecore'
As for what led to the second album, Swift wrote, "To put it plainly, we just couldn't stop writing songs. To try and put it more poetically, it feels like we were standing on the edge of the folklorian woods and had a choice: to turn and go back or to travel further into the forest of this music. We chose to wander deeper in."
As an artist, Swift is all about imagery. The woods, the nightgowns, the coziness of it all — this was all deliberate. "I had this idea for the [Folklore album cover] that it would be this girl sleepwalking through the forest in a nightgown in 1830," Swift told Entertainment Weekly. "Very specific. A pioneer woman sleepwalking at night."
The announcement came on Emily Dickinson's birthday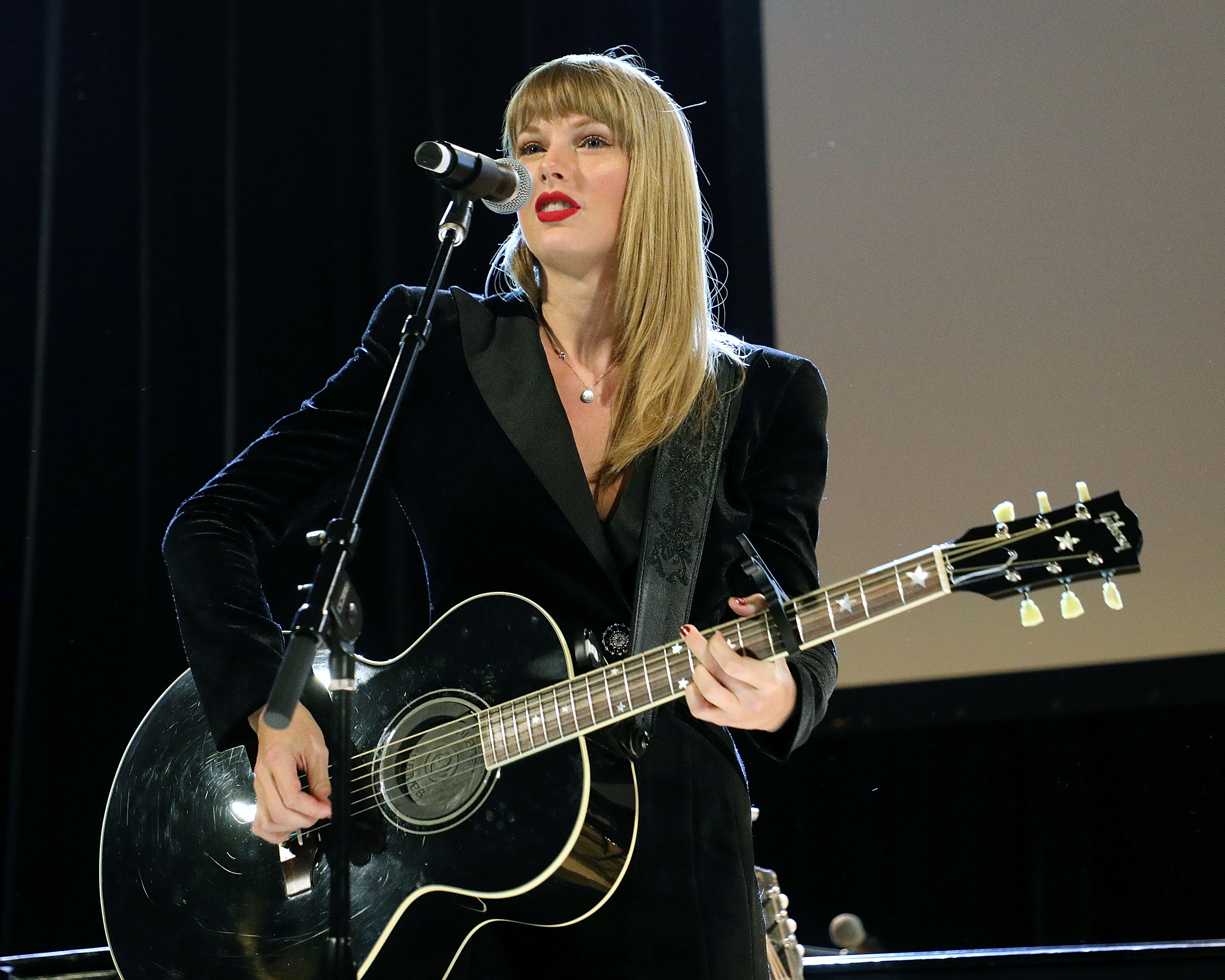 Given her love of birthdays, it's worth noting that Dec. 10 was poet Emily Dickinson's. Born in 1830, the woman, often considered eccentric, lived in isolation for much of her life, corresponding with her few companions via letter. However, much of her poetry wasn't discovered until after her death in 1886.
Obviously, Dickinson's vibe meshes with the vibe Swift is going for with Evermore. And there's no doubt that Swift, who wrote Folklore track "the lakes" about poets who lived in Dickinson's time, sees the connection. But there's also a personal link. As it turns out, Swift's former "squad member," Hailee Steinfeld, portrays the character in the Apple TV+ series Dickinson.
Swifties noted the poem 'One Sister have I in our house'
However, the date doesn't mean much without this knowledge. As one fan wrote, "You're telling me Taylor Swift is dropping a new cottagecore album on the same day as Emily Dickinson's birthday called Evermore which is how Emily Dickinson closed one of her most romantic poems that she wrote for her lover Sue Gilbert????"
Ella Hunt, who portrays Sue Gilbert in Dickinson, retweeted the message. Sue is described as Emily's best friend and the fiancee of the poet's brother, Austin (as she was in real life). But Sue and Emily's relationship in the fictional series is also sexual. Dickinson Season 2, appropriately, begins in January 2021.