Taylor Swift Fans Are Convinced 1 'Evermore' Track Was Inspired By a TV Show
Did Taylor Swift watch a popular TV show for inspiration for her album 'Evermore'? Fans think one song draws from a series.
Musician Taylor Swift is known for writing autobiographical songs. But she changed course in 2020, releasing two albums, including Evermore, with fictional narratives. Learn which song Swift's fans think is based on a popular TV series.
Taylor Swift released 'Evermore' in December 2020
Swift released her second album of 2020 (and her third album in two years), Evermore, in December 2020. "My collaborators and I are proud to announce that my 9th studio album and Folklore's sister record is here," she tweeted. "It's called Evermore."
The artist continued, explaining her process. "I've never done this before. In the past I've always treated albums as one-off eras and moved onto planning the next one as soon as the album was released. There was something different with Folklore. In making it, I felt less like I was departing and more like I was returning."
'Folklore' and 'Evermore' aren't autobiographical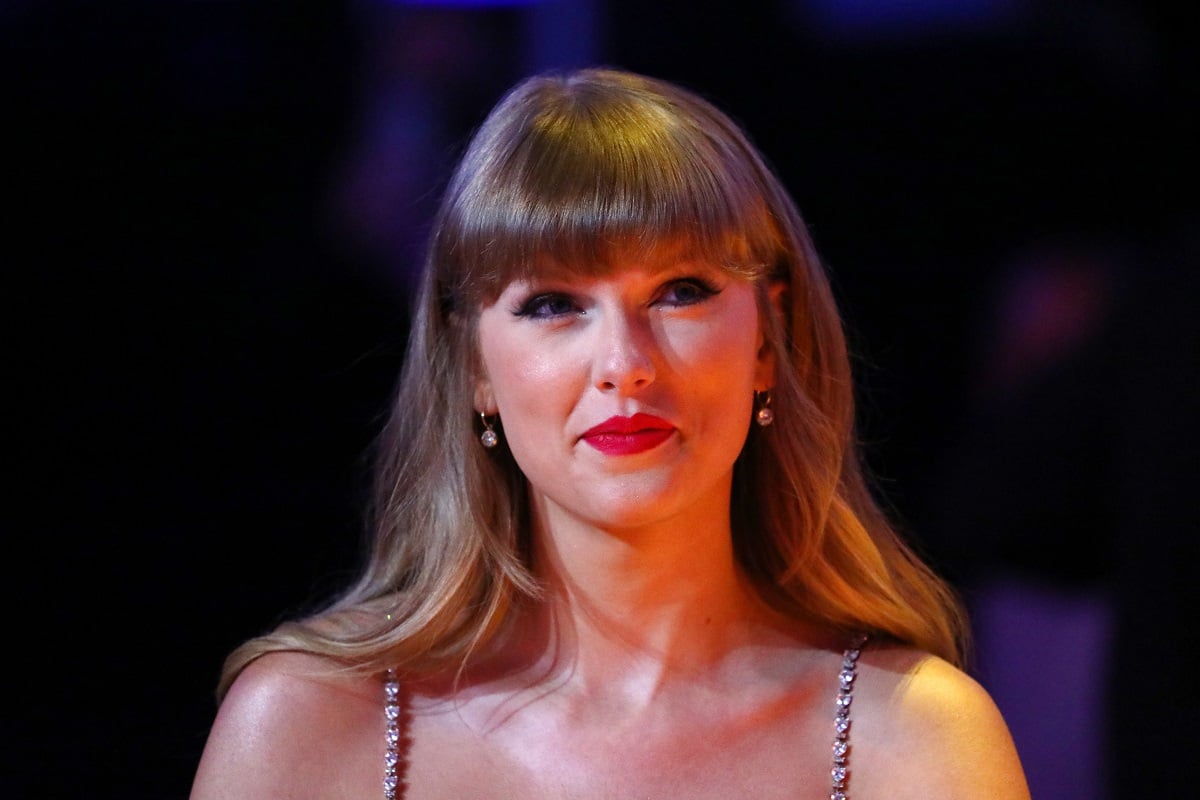 As Swift explains, both sister albums were full of "imaginary/not imaginary tales." Fans deduced that some tracks, like Folklore's "Invisible String," were inspired by the singer's romance with actor Joe Alwyn. But many are fictional, dreamt up by the artist and her co-writers.
Folklore marked a departure for Swift in this way. "There was a point I got to as a writer who only wrote very diaristic songs, that I felt it was unsustainable for my future moving forward," she told Zane Lowe for Apple Music while speaking about both albums.
Swift continued. "What I felt after we put out Folklore was like, 'Oh, wow, people are into this too? This thing that feels really good for my life and feels really good for my creativity? It feels really good for them too? Oh my god!'" So Evermore was born.
Taylor Swift fans think 'Ivy' was inspired by 'Dickinson'
The Apple TV+ series Dickinson premiered in November 2019. It stars Hailee Steinfeld as famed poet Emily Dickinson, in a fictional portrayal with references based on her actual life and writings. The central relationship of the show is the forbidden romance between Emily and her best friend, Sue.
There are several connections between the Evermore track "Ivy" and the series. The song tells the story of a person "promised to another" when they're in love with someone else. Not only do the lyrics match the plot of the first season, but the album itself was released on the real Emily Dickinson's birthday.
Fans quickly jumped on this theory. "It took me this long to finally start watching Dickinson but now 'Ivy' by Taylor Swift makes so much more sense," wrote Twitter user Zainub Amir. Amir added, "this song is about Emily Dickinson no one can tell me different, my mind is set."
Swift wrote a song based on a movie before
Swift specifically stated that her 2020 albums drew from fiction. But they aren't the first time she's been inspired by another work of art. Though her 2019 album Lover is mostly about her relationship with Alwyn, one heartbreaking track was born after the singer watched the Netflix movie Someone Great.
"For about a week [after seeing it], I start waking up from dreams that I'm living out that scenario," she told Elvis Duran of the movie about a breakup. "I'd have these lyrics in my head based on the dynamics of these characters." Swift went into the studio to write the song, which became "Death by a Thousand Cuts."