Taylor Swift Fans Found a 10-Year-Old Easter Egg for This 'evermore' Song
Kris Jenner once said, "This is a case for the FBI." What she probably meant was "This is a case for Taylor Swift fans." Swifties happen to be experts at uncovering hidden meanings in the singer's music videos, album art, and social media posts.
While many fans have been figuring out how the songs on evermore fit into folklore's narrative, others have been spending a lot of time dissecting "willow." One fan found a 10-year-old easter egg hidden in Swift's previous work that hints at the evermore single.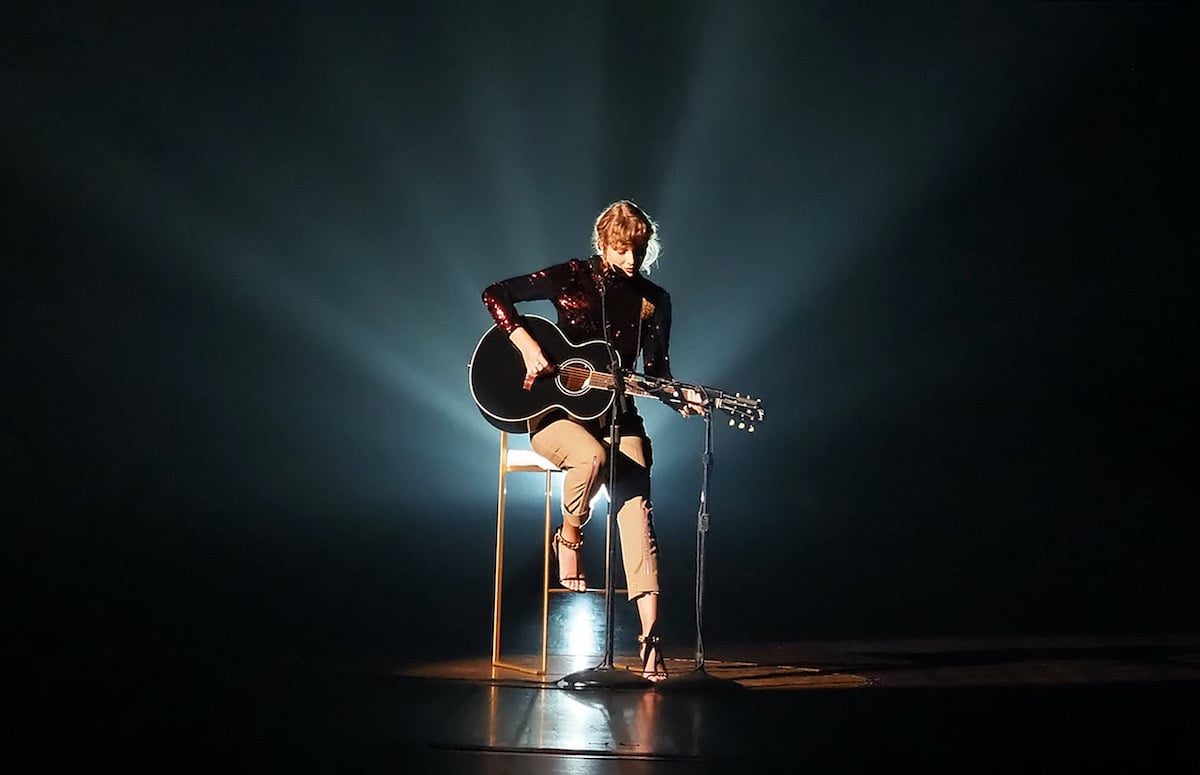 'evermore' is Taylor Swift's second surprise album
Dubbed the "Queen of Quarantine" by many of her fans, Swift is once again being worshipped for another surprise album release. On Dec. 11, 2020, Swift dropped evermore, the "sister record" to her July 2020 release folklore. 
"To put it plainly, we just couldn't stop writing songs," Swift explained on Twitter. "To try and put it more poetically, it feels like we were standing on the edge of the folklorian woods and had a choice: to turn and go back or to travel further into the forest of this music. We chose to wander deeper in."
This is a first for Swift, who pointed out how she has "never done this before."
"In the past I've always treated albums as one-off eras and moved onto planning the next one after an album was released," she added. "There was something different with folklore. In making it, I felt less like I was departing and more like I was returning."
'willow' is a callback to 'cardigan'
The lyrics and music video Swift created for "cardigan" have a magical energy about them. "Willow" has that same sort of energy, but it's much more lighthearted this time around, what with the sorcerer imagery used in the video.
In a YouTube chat before the premiere, Swift said: "'Willow' is about intrigue, desire and the complexity that goes into wanting someone."
She also mentioned how the song "sounds like casting a spell to make someone fall in love with you." 
Like "cardigan," which was part of the album drop when folklore released, the video for "willow" came out at the same time as the entire album evermore. 
Many fans immediately picked up how the "willow" music video is the sequel to "cardigan." The videos feature the same imagery, including the magical piano and the now-famous cardigan. 
Of course, these aren't the only songs fans were able to connect between folklore and evermore. Some fans found connections between Swift's 2020 release and an album that came out a decade ago. 
Taylor Swift included a 'willow' easter egg in the music video for 'Mean'
There's nothing Swift's fans love more than dissecting her work. With folklore and evermore being sister albums, fans knew there were bound to be multiple connections between the songs. But one fan found a connection between evermore and Swift's 2010 release Speak Now. 
A TikTok user pointed out a sign in one of the scenes in Swift's music video for "Mean." 
RELATED: Taylor Swift Based This 'evermore' Song on an Obsession of Hers
"Look! It says 'Willow' in the back on this sign'" they said. "'Willow' as in the 2020 lead single from evermore. Same energy. This is quite literally the biggest easter egg of all time."  
The TikToker credited a Twitter account for pointing out the easter egg. It's safe to say that as evermore continues to be streamed, fans will find even more easter eggs.