Why Taylor Swift Fans Thought She Bought Her Masters Back From Scooter Braun
Singer-songwriter Taylor Swift has clarified that she didn't buy back her master recordings from Scooter Braun. But before she did that, many believed she did, due to a comment she made in a 2020 interview. Here's the message that tipped off an eagle-eyed Swiftie.
What happened with Scooter Braun and Taylor Swift?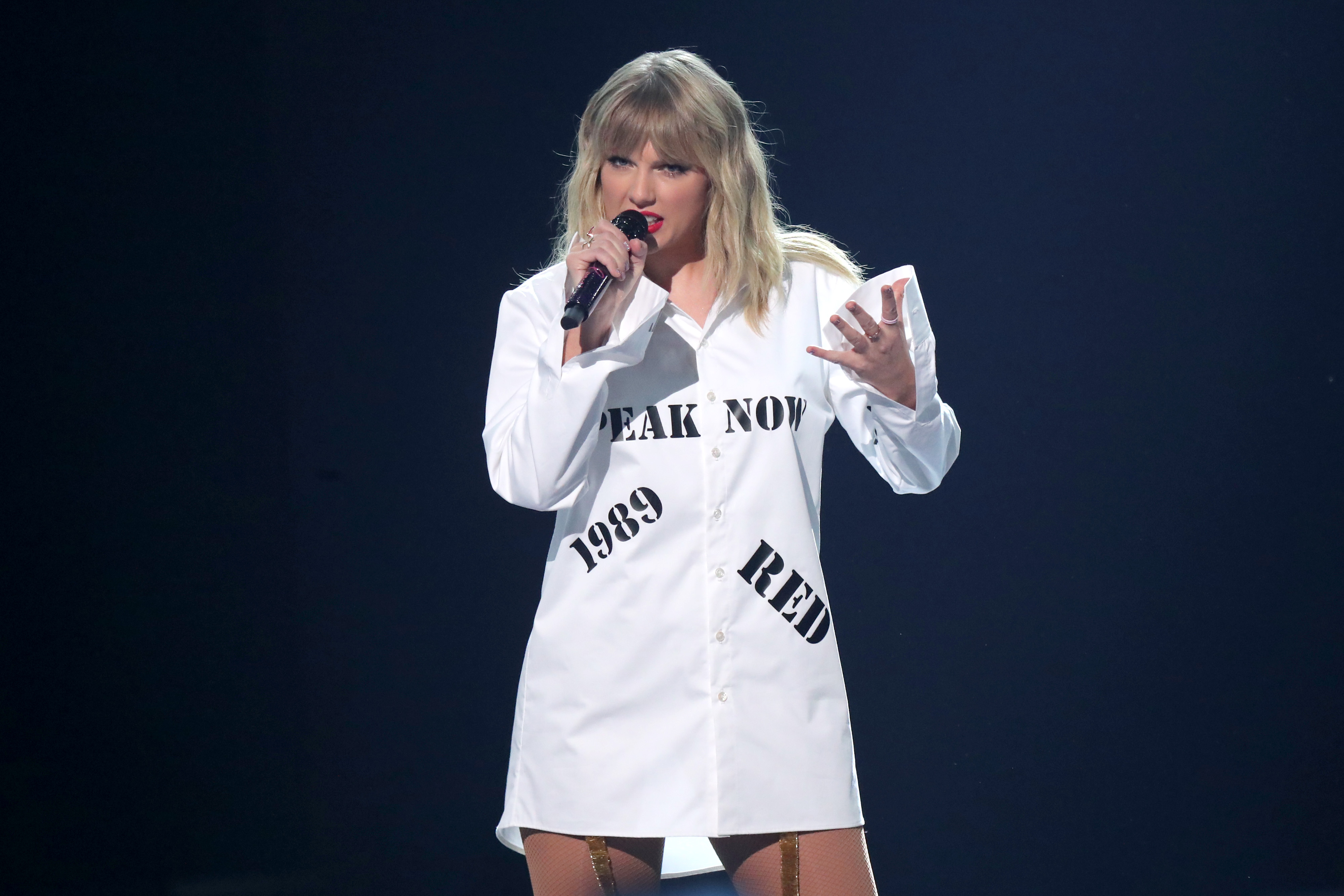 RELATED: Taylor Swift Calls Out Justin Bieber's Manager Scooter Braun — What Happened?
The story of Braun and Swift's feud is a long one. But for most, it began on June 30, 2019, when Swift posted on Tumblr that Braun had purchased her former record label, Big Machine Records, and now owned the master recordings of her first six albums. Swift stated that she had tried to buy them.
The fight escalated months later when Swift told her fans that she might be unable to perform any of these songs or use them in the documentary about her life, Miss Americana. Braun disagreed with this, and Swift was able to sing a medley of new and old hits at the American Music Awards.
Braun sold Swift's masters in November 2020
A year after her AMAs performance, Swift can re-record her first five albums. The same month, Variety reported that Braun had sold Swift's masters to an investment fund. While some favored the positive theory, others were worried that the manager merely sold them for profit.
"I will never not feel like this is just f*cking robbery," tweeted fellow artist Sara Bareilles. "Greed is a virus too and it's everywhere. F*ck that." She tagged Swift, adding, "sending you love." Another Twitter user pointed out the timing. "when you sell this month because taylor can now re-record and you're scared of losing value."
Fans think that she left a hint in a recent interview
A fan believes Swift planted an Easter egg that confirms she brought her masters. "So Scooter sold Taylor's masters to an 'unnamed buyer' for $300 million at the exact moment she's able to start re-recording them, and Taylor SPECIFICALLY mentions the same number in the Rolling Stone article that just came out…WAIT A D*MN MINUTE."
Swift told the Beatles rocker he inspired her "to be selfless" at concerts. "I think that learning that lesson from you taught me at a really important stage in my career that if people want to hear 'Love Story' and 'Shake It Off,' and I've played them 300 million times, play them the 300-millionth-and-first time," she said.
Swift clarifies that she didn't buy back her masters
Not long after the article went live, Swift jumped on social media to explain that she wasn't part of the sale. She had tried to work with Shamrock Holdings, but Braun got in the way. "I was hopeful and open to the possibility of a partnership with Shamrock, but Scooter's participation is a non-starter for me," she wrote.
Swift also updated fans on what she's doing now. "I have recently begun re-recording my older music and it has already proven to be both exciting and creatively fulfilling," she wrote. "I love you guys and I'm just gonna keep cruising, as they say," she added, quoting "Shake It Off" and bringing the reference full circle.