Taylor Swift Fans Think She Used Katy Perry Tweet and 'Mean Girls' Song for 'Look What You Made Me Do'
Fans on TikTok think that Taylor Swift used this Katy Perry tweet to reference in sampling a 'Mean Girls' song on 'Look What You Made Me Do.'
While many Taylor Swift fans are hard at work trying to decipher her current Easter eggs, others are looking back and discovering new clues. One theory floating around TikTok goes all the way back to her song "Look What You Made Me Do" and possible inspiration from Katy Perry and Mean Girls. Here is what fans think about the connections.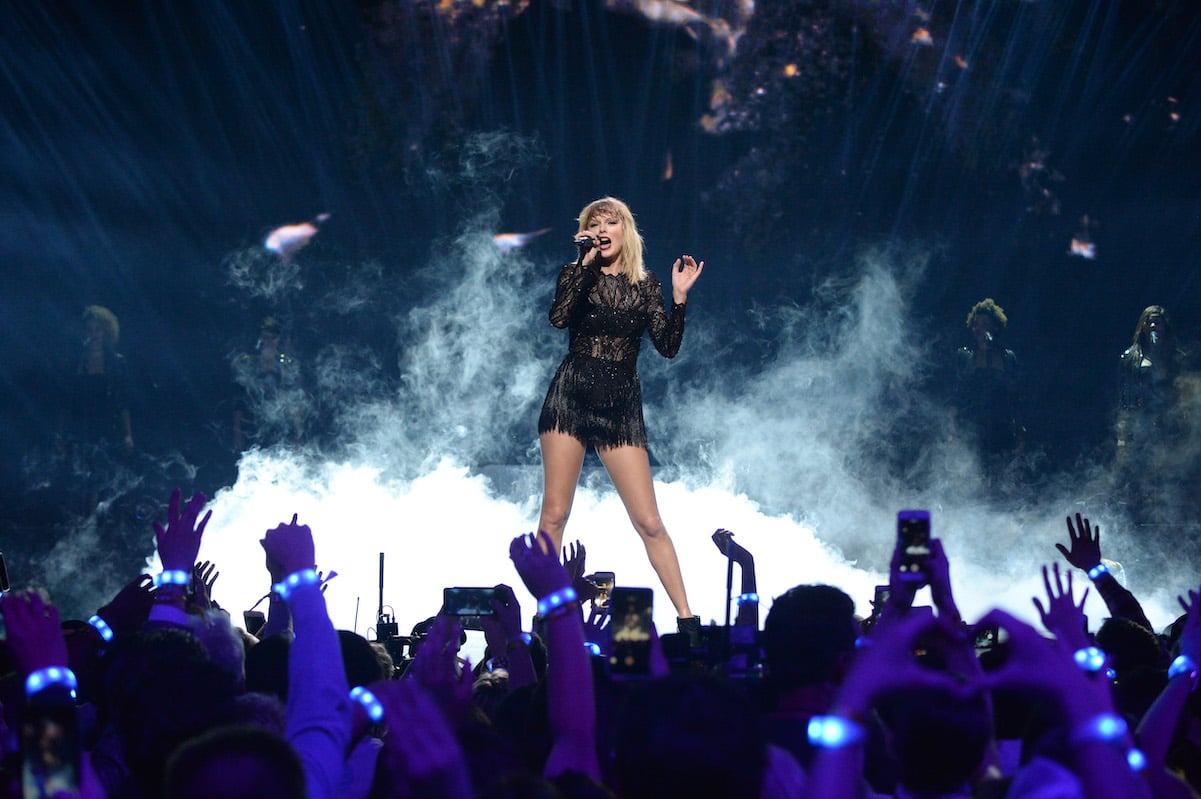 Taylor Swift and Katy Perry had a long-going feud around '1989' era
Swift and Perry's feud is long-gone — Swift invited Perry to be part of her "You Need to Calm Down" music video in 2019 — but fans are just now making new discoveries from old material. At the time of their fight, Swift and Perry's feud involved a fight over backup dancers.
Fans thought that Swift wrote "Bad Blood" from 1989 about her issue with Perry. The "Teenage Dream" singer came out with her own song allegedly about the fight, called "Swish Swish."
Katy Perry referenced 'Mean Girls' character Regina George in tweet
In September 2014, Perry seemingly tweeted about the entire situation. She wrote: "Watch out for the Regina George in sheep's clothing…"
For those who might not know, she referenced the character Regina George from Mean Girls, who is the main villain from the teen film. In the movie, Regina runs a clique called "The Plastics," in which she tells her friends what to wear, how to talk, and even who they can and can't hang out with.
Fans now think that Swift clapped back at the tweet by not only using Mean Girls imagery in her "Look What You Made Me Do" music video, but also sampling a song from the movie as well.
Taylor Swift maybe sampled a 'Mean Girls' song in her own as shade
A new video on TikTok suggested that Swift sampled the song "Operate" by Peaches in "Look What You Made Me Do." The song was played during the Halloween scene in Mean Girls. That scene specifically showed Regina's meanness toward her group of friends. She misled Cady Heron (Lindsay Lohan) to dress up in a scary costume to humiliate her.
In "Look What You Made Me Do," Swift also referenced Mean Girls in the lyric: "I got a list of names, and yours is in red, underlined." The movie included a big plotline about Regina's Burn Book, which had insults about classmates written in red ink.
Fans are loving decoding even more of "Look What You Made Me Do," which was released in 2017. Surely, the album will get even more speculation when she re-releases the body of work. Her first re-recorded album, Fearless (Taylor's Version), came out on April 9.
It makes sense that fans are still piecing together Easter eggs from Swift's reputation album. The singer announced that she would be doing no press for the album cycle or explanation about the tracks ahead of its release. While Swift usually explains some things to fans, this album was simply reputation.