Taylor Swift and Other Female Artists Who Have Been Hurt by the Music Industry
The music industry can be a lot more complex than most know. Negotiations and lawsuits are frequent, and a lot of times, women are the ones who are stuck in contracts and legal battles they can't get out of. Taylor Swift's current fight is at the forefront of the conversation these days, but she's not the first to go through something like this. Read on to learn about her struggle and those other female artists.
Taylor Swift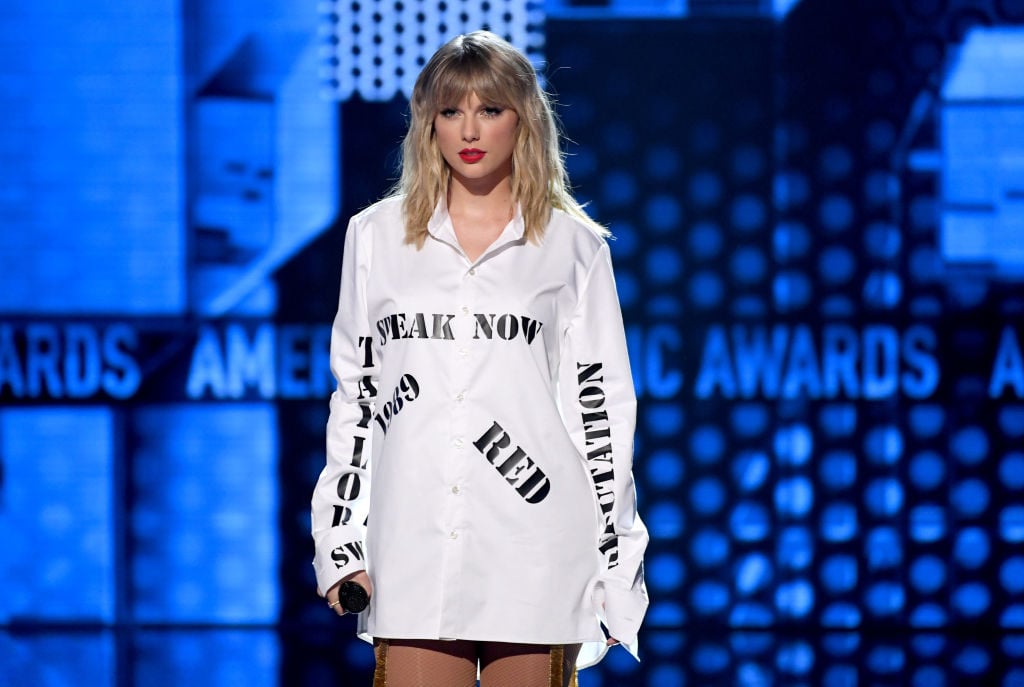 Swift's recent battle first became public knowledge in 2019. She left her former record label, Big Machine Records, after her 12-year contract with them ended in 2018. The company, founded by the man who discovered her, Scott Borchetta, owned the rights to her master recordings. Despite repeated efforts to try and purchase them back, they refused.
The artist felt compelled to bring this issue to public attention after music manager Scooter Braun bought Big Machine, meaning that he now owned her masters. Swift explained why this was upsetting to her in a Tumblr post on June 30, 2020. The feud was further escalated months later when she revealed that Big Machine was blocking her from performing any of her old songs.
As far as the public knows, the battle rages on. Though Swift was able to perform her previous hits at the American Music Awards (and use them in her documentary, Miss Americana), she sent a message with that night's performance that she would not be backing down.
Kesha
Musician Kesha was involved in a legal battle with producer Dr. Luke for many years. She sued him in 2014 for sexual assault and battery. He then countersued for defamation. Kesha also sought an injunction against Sony Music Entertainment, because as she refused to work with Dr. Luke and his label, Kemosabe Records, she was unable to release any new music without being in breach of her contract.
The case went to trial in 2016. Kesha's abuse claims were dismissed, in part due to a 2011 testimony she gave in which she denied that Dr. Luke abused her. She dropped some of the charges after that, and continued to record music under Kemosabe Records. A 2017 amended lawsuit was rejected. Kesha stood up for Swift during her own fight in 2019.
The Dixie Chicks
Country music group the Dixie Chicks have been a part of the industry for thirty years. After breaking out in the '90s, they faced a dispute with their record label, Sony. They broke their contract and countersued, eventually settling. However, that wasn't the end of their troubles.
At the height of their popularity following numerous Grammy wins, the Dixie Chicks famously made disparaging remarks against then-President George W. Bush in regards to the war in Iraq. They spent years being blacklisted, and, though they continued to tour, didn't release an album after 2006.
That is, until now. In 2020, the group made their comeback with the single off their upcoming album, appropriately titled Gaslighter. Swift has often cited the group as influential to her, performing with singer Natalie Maines in the past and collaborating with them on her Lover track "Soon You'll Get Better."
JoJo
Another '00s musician who had trouble with her label is JoJo. She broke out as a teenager with her debut single "Leave (Get Out)" and a hit self-titled album. She followed this up with a second album. But while recording her third, she faced difficulties with her record label. This continued for years, and her third album was delayed multiple times.
JoJo eventually sued both labels she worked with for irreparably damaging her career. The case was dropped and she was let out of her deal, signing with Atlantic Records. She later left to create her own imprint, which is now under Warner Records. JoJo went on to re-record her first two albums, as Swift has said she plans to do with her first six, and supported the singer on social media in 2019.