Why Taylor Swift's 'Folklore' Has Fans Talking About '1989' Again
Taylor Swift's 2020 album, 'Folklore,' is different from past records in a few ways. Here's why one previous album has been cited in reviews.
Singer-songwriter Taylor Swift's eighth studio album, Folklore, is here. And she's once again taken the world by storm. As her dedicated fans (known as Swifties) celebrate it, she has also earned some new listeners. Learn why this release is drawing comparisons to one of her previous albums.
Taylor Swift's new album 'Folklore'
Less than one year after her seventh album, Lover, dropped, Swift announced Folklore. She did so without any press or discussion surrounding it, announcing it less than 24 hours before the release. She wrote on social media, "Tonight at midnight I'll be releasing my entire brand new album of songs I've poured all of my whims, dreams, fears, and musings into."
Folklore, along with a music video for its first single, "Cardigan," came out on July 24, 2020. Swift deemed the album "a collection of songs and stories that flowed like a stream of consciousness." There are 16 tracks on the standard album (plus one on the deluxe edition), all written over the past few months.
It has a more indie sound than her previous records
In addition to frequent collaborator Jack Antonoff, Swift worked with a new "musical hero," Aaron Dessner of indie rock band The National. Dessner wrote on Instagram that he was "excited and honored" to work with her. He also while cited the contributions of another bandmate: His brother, Bryce Dessner, and his "beautiful orchestration."
The group's work on the album has garnered comments from the masses. One Twitter user, political pundit Kevin Madden, wrote, "It's okay to admit the new Taylor Swift album is really good, right? The blend with The National's sound totally works. Anyone else hear the influence?"
Ryan Adams covered her first pop album, '1989'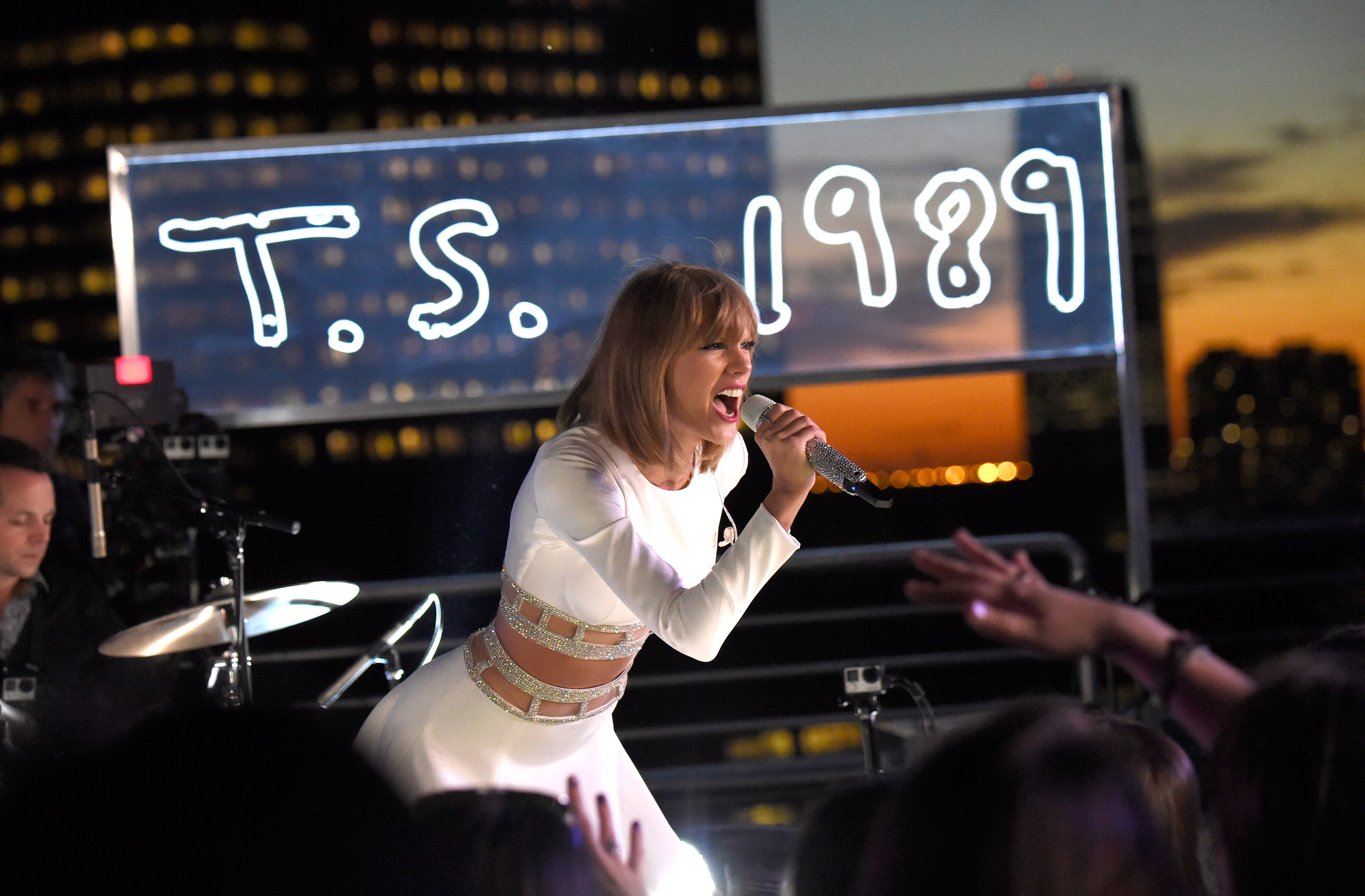 As fans and critics categorize this latest work, it's reminiscent of when Swift shifted genres in the past. Her 2015 Grammy-winning release 1989 was her first to be officially classified as "pop" after her previous country ones. Then, indie rock artist Ryan Adams released a full album cover, which brought more attention to it, though not all positive.
"Even with the intention of celebrating her, Ryan Adams has made it possible for dozens of music journalists to mansplain Swift's own album to her," Anna Leszkiewicz wrote for the New Statesmen in an article which shared examples of those who praised the cover album by comparing it to the original.
Why fans have a problem with the comparison
With Folklore exploring the genre, listeners began to reference 1989 and Adams' cover. Variety's Chris Williams wrote, "At least this one won't require an album-length Ryan Adams remake to convince anyone that there's songwriting there." He, like others, in part attributed the change to the National's influence.
But Swifties are convinced that the artist had it in her all along. "Remember when Ryan Adams heard 1989 and literally thought 'I could do that better' and re-recorded the entire thing? I like to think of folklore as Taylor Swift waiting like 5 years and being like 'no,'" wrote one Twitter user.