In Taylor Swift's 'Folklore: The Long Pond Studio Sessions,' Did Joe Alwyn Make an Appearance?
Singer-songwriter Taylor Swift released a Disney+ concert film, titled Folklore: The Long Pond Sessions, on November 25, 2020. In it, she spends time with her Folklore album co-writers, Aaron Dessner and Jack Antonoff. Was her boyfriend, actor Joe Alwyn, also there?
Taylor Swift began dating Joe Alwyn in 2016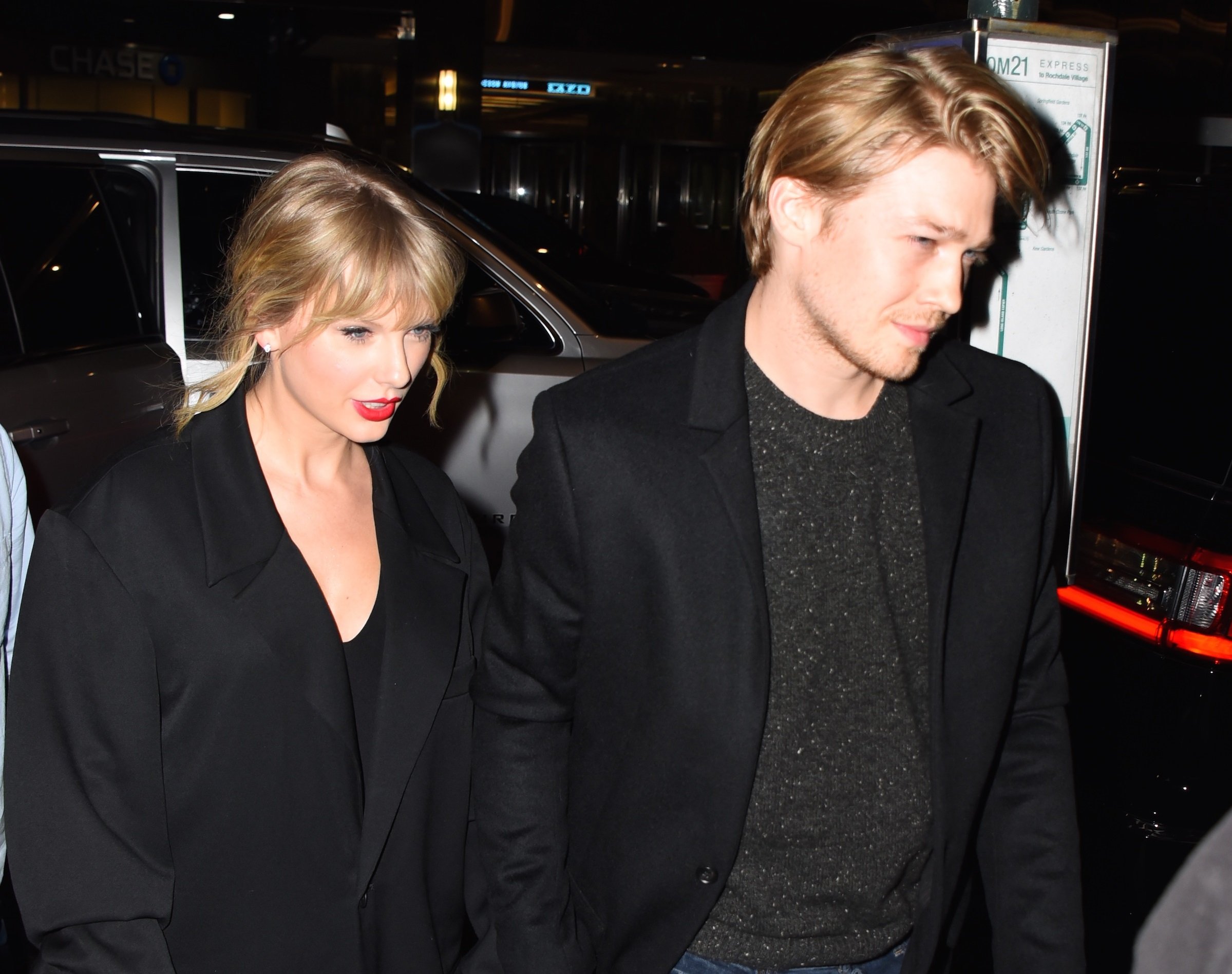 Swift and Alwyn first met in 2016. From hints in her songs, many believe that they met at the Met Gala, though Swift was dating DJ Calvin Harris at the time. At some point, after they broke up (and after her short fling with Tom Hiddleston), she and Alwyn started seeing each other, making it official in September.
Unlike her past relationships, Swift and Alwyn have been very secretive about their relationship. They managed to keep it almost entirely hidden from the media until 2017. In the years since, both have refrained from speaking directly about the other in interviews, though they've acknowledged their relationship.
She sang about him on 'Reputation' and 'Lover'
Swift often writes about her significant others. And Alwyn's no exception. The first songs about him are on her 2017 album Reputation. Though hits like "Look What You Made Me Do" feature a revenge theme, Swift touches on her and Alwyn's early days with songs such as "Delicate" and "Gorgeous."
In 2019, Swift released Lover. Not only does the album have a consistent theme of — naturally — love, but many of the songs reference her and Alwyn's relationship. The title song, "Lover," is, of course, one, as are "Daylight," "Cruel Summer," "I Think He Knows," "London Boy," and more.
Swift's released 'Folklore: The Long Pond Studio Sessions'
Much of Folklore is fictional. However, some songs contain bits of Swift's life. "Invisible String" includes details about her and Alwyn (including that he used to work in a frozen yogurt shop) and how they were brought to one another. And with "Peace," she worries that her very public life may be too much for Alwyn.
Alwyn didn't appear in Folklore: The Long Pond Studio Sessions. However, Swift did mention him. She confirmed that her "Exile" co-writer William Bowery is, indeed, Alwyn, saying that her significant other wrote "the entire piano part." "I was so entranced," she said of his work on the song.
Alwyn was only seen from the back in 'Miss Americana'
Folklore: The Long Pond Sessions isn't Alwyn's first time earning a mention in a Swift project. In fact, it's not his first one in 2020. The actor isn't mentioned by name, but Swift does talk about being in a happy relationship in Miss Americana, the Netflix documentary about her last few years that debuted in January 2020.
Alwyn's also in the movie, but only just barely. After Swift gets off the stage during her Reputation Stadium Tour, she hugs him, but he's only visible from the back (see the above trailer). She also sings "Call It What You Want" to the person filming and mouths "I love you," leading audiences to believe it was Alwyn recording.