Even Taylor Swift's 'Folklore' Merchandise Contains Easter Eggs, According to Fans
Musician Taylor Swift never fails to make her fans think with secret clues hidden in her lyrics and music videos. One month after the release of her seventh album, Folklore, Swifties continue to discover Easter eggs, including one about the cardigan that may have inspired one song.
Taylor Swift's 'Folklore' single 'Cardigan'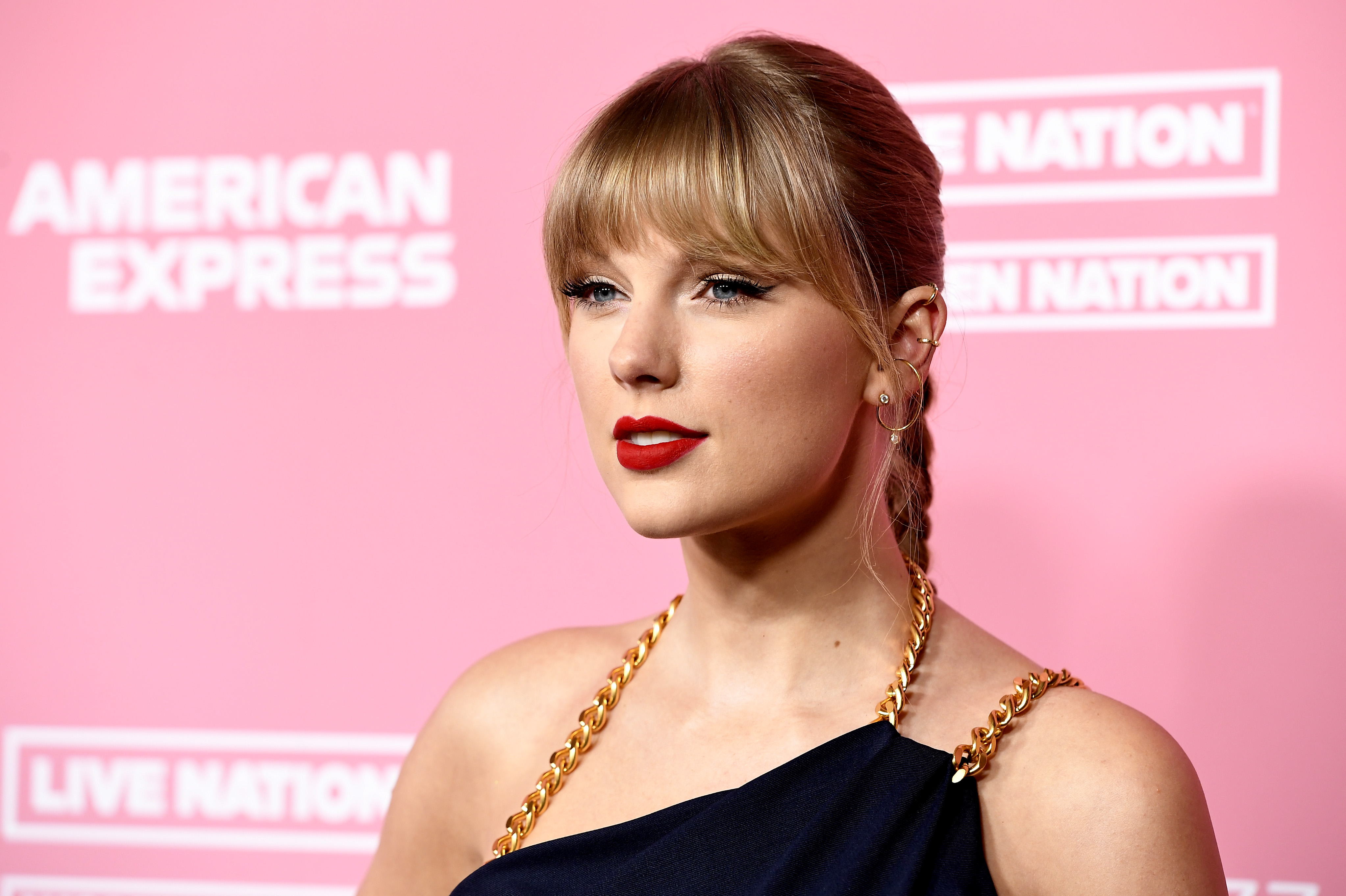 Swift released Folklore on July 24, 2020. When she dropped the surprise album, the artist also debuted the lead single, "Cardigan," and an accompanying music video. The song is about looking back on a love that ended in heartbreak, and, along with "August" and "Betty," tells the story of a fictional love triangle.
Though Swift kept her album a secret from the press and her fans, she sent many of her famous friends (like Selena Gomez) a gift that they revealed after its release: an actual cardigan from her merchandise store. It, along with other clothing items, then became available for fans to purchase.
Was an actual old cardigan the inspiration? 
A month after 'Folklore' was released, and fans have begun to receive their merchandise, including the cardigan. And they may have noticed, as one fan pointed out, it looks a lot like a cardigan Swift herself wore more than a decade ago, save for a tiny (yet important) detail.
"Okay idk if anyone else has seen this but THE cardigan and this cardigan that Taylor wore in her vlog from '09 are basically the same," they wrote on Twitter. "But now she has stars that she's earned from her scars." It's a textbook case of Swift's "genius" Easter egg hiding.
Swift could be connecting the sweater to Joe Alwyn 
In the vlog (above), Swift travels from all of the world, including on a promo tour in the UK. The shot in which she's wearing the sweater (which has a horseshoe embroidered on it, rather than the stars) is taken while she's traveling from England, which, as the Twitter user pointed out, is "Joe territory."
While the story told in "Cardigan" is believed to be mostly fictional, that doesn't mean Swift didn't draw from her own feelings about her English boyfriend, Joe Alwyn. And other Folklore tracks, like "Invisible String" and "The Lakes," explain how he's helped her heal in difficult times.
The number of stars may refer to her albums
Alwyn has been there for Swift through her battle with Scooter Braun and former label Big Machine Records regarding the rights to the master recordings of her first six albums. "Oh my god there are six stars," writes the same Twitter user, representing the "six albums that are not hers anymore."
On "Cardigan," Swift sings, "You drew stars around my scars" — considered meaningful lyrics as they remain in her social media bios and on other merchandise. The refrain brings the message full circle: "And when I felt like I was an old cardigan/Under someone's bed/You put me on and said I was your favorite."