Did Taylor Swift Hint She's Re-Recording a '1989' Hit Single During a 2020 Interview?
Musician Taylor Swift is known for several things: Her music, naturally, as well as her love of leaving Easter eggs for her fans in music videos, interviews, and even merchandise. The day after one revealing interview, fans on Twitter may have deduced a clue Swift left regarding a song she's planning to re-record.
Taylor Swift has been leaving hints about re-recording her masters
In 2019, Swift revealed her plans to re-record her masters after being unable to purchase them from Scooter Braun and Big Machine Records. "It's something that I'm very excited about doing because my contract says that starting November 2020…I can record albums one through five all over again," she told Good Morning America in August 2019.
Like everything Swift does, she's laid the groundwork for her re-recorded songs through various hints. In November 2020, she mentioned her Fearless single "Love Story" during an interview. A week later, a snippet of the new version of the song debuted in a Match.com commercial written by her friend, actor Ryan Reynolds.
Swift had 'telephone problems' during an interview
"f*ck champagne problems, taylor swift has telephone problems," wrote one Twitter user on December 16, 2020. They cited an August 2014 tweet in which Swift wrote, "My home phone is ringing. I did not know I had a home phone. Interesting development." (The tweet was deleted when Swift purged her Twitter account ahead of Reputation.)
The other screengrab is from a December 2020 interview with Zane Lowe for Apple Music. In the interview, a phone rings in the background while Swift is talking. "Sorry," she said to Lowe. "I didn't know I had a home phone, but apparently I do." After Lowe laughed, she added, "It's actually really good to learn that today."
Why some believe the phone ringing was an Easter egg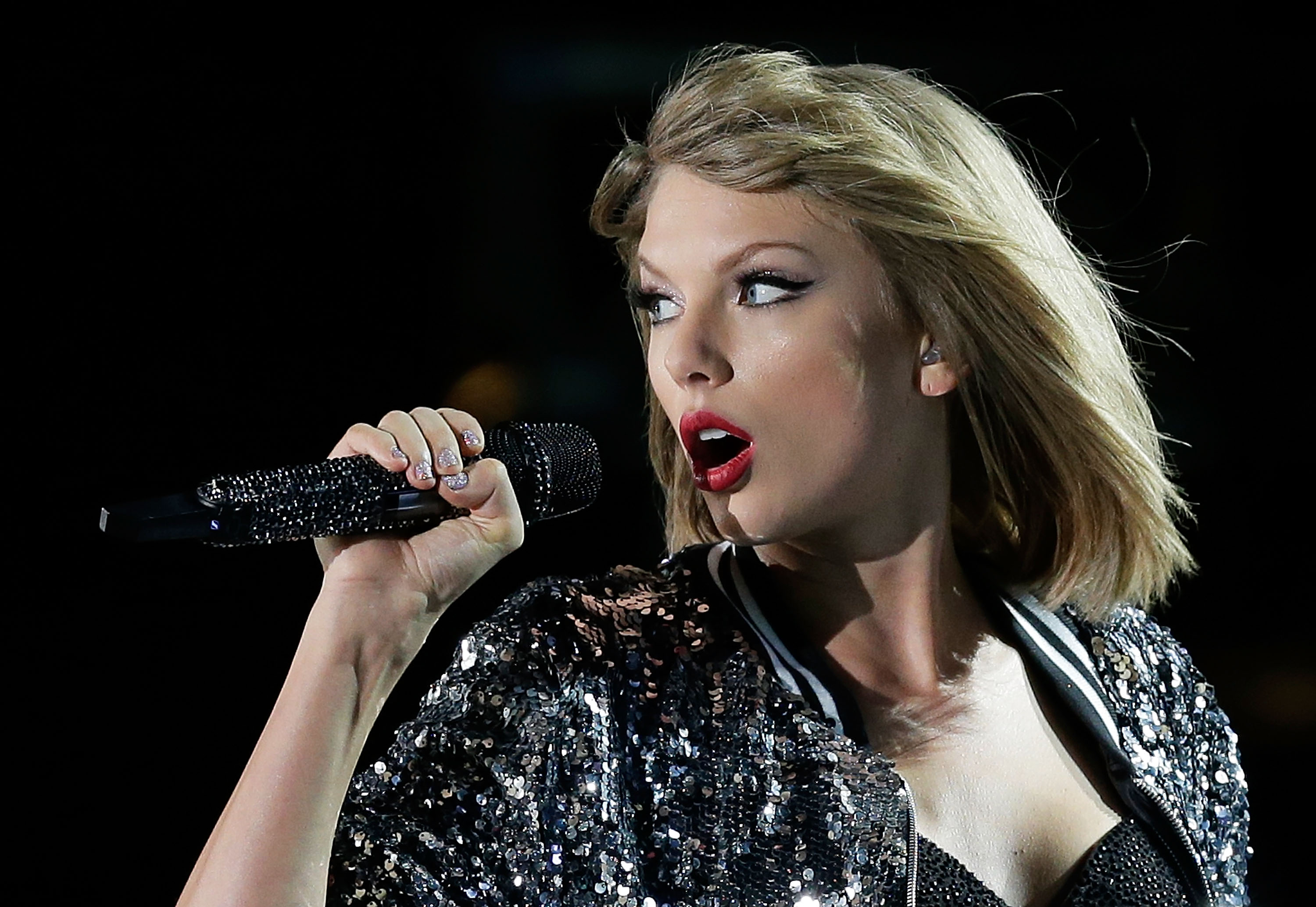 Swift was entirely unphased by the whole experience, leading some to believe it wasn't an accident. "what if she's hinting that she's re-recording 1989 or about to re-record it cause this tweet was during the 1989 era and the phone in the interview rang at 31:13 so it might be an easter egg," replied another Twitter user.
Indeed, the phone rings at precisely 31:13 — Swift's lucky number backward and forward. And she wrote the eerily similar tweet the same day her first 1989 single, "Shake It Off," debuted at No. 1 on the Billboard Hot 100. This was the first time one of her songs charted in the top spot in its first week.
What makes 'Shake It Off' a great choice to re-record
What's more, Swift name-dropped the song later in the video. When Lowe asked her what songs she's performed with her "No Body, No Crime" co-writers Haim, she told him, "I think it was established that 'Shake It Off' is three chords over and over and over again," noting that they sang it at the Saturday Night Live 40th Anniversary Special party.
As one of Swift's most famous songs, fans can't wait to see what a re-recorded version of "Shake It Off" will sound like. And because she talked about how simple it is, perhaps that's her way of saying that an updated version could sound a bit different. Maybe an acoustic or piano version is on the way?