Taylor Swift Asked How She'd React If Son Was Gay: Her Answer Prompted Her to Speak Out About LGBTQ Rights
Taylor Swift's song, "You Need to Calm Down," off her upcoming Lover album, drew some mixed reactions when it and the music video was released. Many applauded her for taking a stance on LGBTQ rights, while others believed this new political Swift was exploiting the LGBTQ community.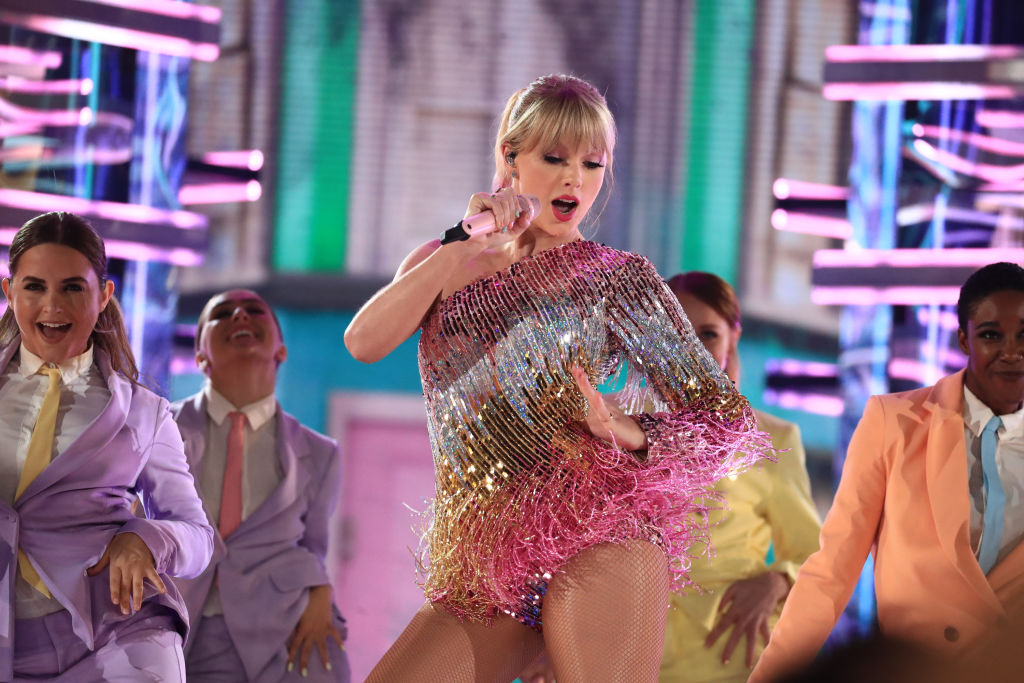 'You Need to Calm Down'
Swift dropped "You Need to Calm Down" during Pride month and the video included a call to action, directing viewers to her Change.org petition to the U.S. Senate in support of the federal Equality Act, which would make LGBTQ discrimination illegal.
Many were concerned that her stance on this community's rights came from out of left field, as she's never been particularly political before.
She told Apple Music's Beats 1: "I've observed a lot of different people in our society who just put so much energy and effort into negativity," adding, "This seems like it's more about you than what you're going off about. Like, just calm down." 
She explained the meaning behind the song in the new issue of Vogue, noting: "The first verse is about trolls and cancel culture. The second verse is about homophobes and the people picketing outside our concerts. The third verse is about successful women being pitted against each other."
Why is she speaking out now?
The message and call to action came about from a conversation she had with her pal, singer Todrick Hall.
She shared: "Maybe a year or two ago, Todrick and I are in the car, and he asked me, What would you do if your son was gay?"
She added: "The fact that he had to ask me… shocked me and made me realize that I had not made my position clear enough or loud enough," adding, "If my son was gay, he'd be gay. I don't understand the question."
The singer continued: "If he was thinking that, I can't imagine what my fans in the LGBTQ community might be thinking. It was kind of devastating to realize that I hadn't been publicly clear about that."
When the interviewer asked, "why get louder about LGBTQ rights now?," Swift shared, "Rights are being stripped from basically everyone who isn't a straight white cisgender male."
She added, "I didn't realize until recently that I could advocate for a community that I'm not a part of. It's hard to know how to do that without being so fearful of making a mistake that you just freeze. Because my mistakes are very loud. When I make a mistake, it echoes through the canyons of the world. It's clickbait, and it's a part of my life story, and it's a part of my career arc."
Ahead of the 2018 midterms, Swift surprised fans when she took a very firm political stance, something she hadn't done in the past. She took to social media to endorse Democrats for the Tennessee Legislature. She also called out the Republican running for Senate, Marsha Blackburn, noting, "She believes businesses have a right to refuse service to gay couples. She also believes they should not have the right to marry. These are not MY Tennessee values." Her statement definitely influenced some fans, with 65,000 new voters registering in the 24 hours after her post.