Taylor Swift Had a Shady Reaction to the Leaked Kanye West Phone Call
The infamous feud between Taylor Swift and Kanye West has lasted longer than many of us expected it to. Just when it seems to die down, a new twist gets thrown into the mix, rehashing the drama all over again.
In recent days, people have started to talk more about their battle over West's song "Famous," which includes disrespectful lyrics about Swift, after the entirety of their infamous phone call about the song leaked online.
Swift spoke out about the footage in a subtle way, liking shady posts about the ordeal on her Tumblr page.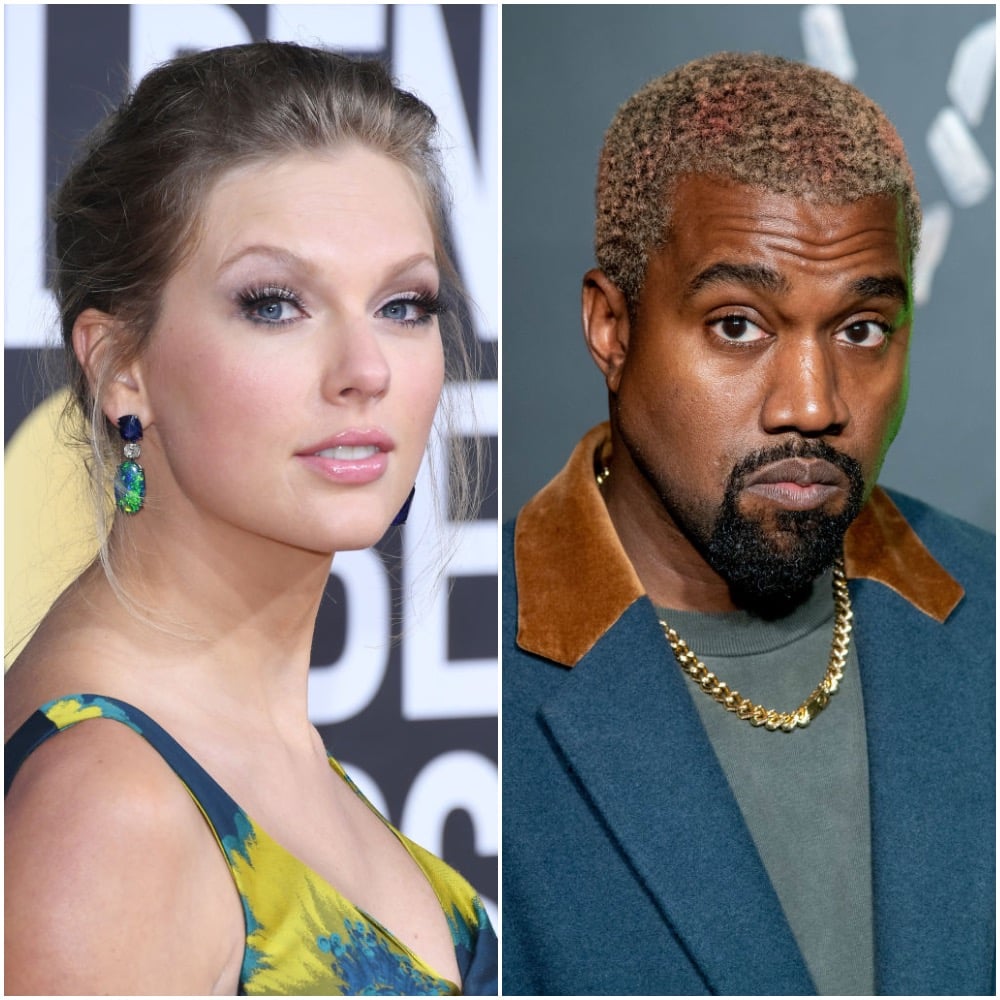 Background information on Kanye West and Taylor Swift's battle over 'Famous'
"Famous" appears on West's 2016 album, The Life of Pablo. It features the lyrics: "For all my southside n*ggas that know me best/I feel like me and Taylor might still have sex/Why? I made that b*tch famous."
West was referring to the infamous moment in 2009 when he interrupted Swift's speech at the MTV Video Music Awards and said Beyoncé should have been in her place. Although Swift was a huge artist at the time, West seems to believe that he helped push her to superstardom.
TMZ reported around the song's release that West had called Swift and gave her the heads-up about the lyrics. But Swift's publicist denied that in a statement shared with The New York Times, insisting that her client was not made aware of all of the lyrics, namely the line: "'I made that b*tch famous.'"
Kim Kardashian West escalated the situation
Kardashian West joined in amid the drama and posted several videos on Snapchat of her husband discussing the lyrics on a phone call with Swift. He was shown reading her the line "I feel like me and Taylor might still have sex." Swift was heard telling West that it was OK to use. But the video didn't reveal whether she had heard what followed.
In a since-deleted Instagram post, the singer claimed that this was because West never told her about it.
"Where is the video of Kanye telling me he was going to call me 'that b-tch' in his song? It doesn't exist because it never happened," she said in the clip.
But many people had already made their minds up that Swift had lied and was guilty. They branded her a snake and "canceled" the singer, pushing the hashtag "TaylorSwiftIsOverParty" to the top of Twitter's list of trending topics.
The attacks left Swift in pieces and subsequently inspired her darker album Reputation (2018).
The full phone call recently leaked
On March 20, the full phone call was leaked online by an unknown source. At one point in the conversation, West does warn Swift about a lyric, but it's only the line about Swift owing him sex.
Although he later asked if he could add a lyric about making her famous, there is never any mention of using the b-word, which was Swift's problem from the beginning.
The footage rocked the Internet, with fans calling the Wests master manipulators and tweeting out hashtags such as #KanyeWestIsOverParty and #TaylorToldTheTruth.
Swift has yet to directly comment on the matter. But amid the drama, Teen Vogue reports that she was caught liking shady messages on Tumblr. Among the messages was one that said "WHO WAS TELLING THE TRUTH THE ENTIRE TIME???" and another that read "2016 me is not surprised."
For their parts, the Wests haven't spoken out either. But Kardashian West reportedly liked a message on Twitter that said: "The video showed nothing new. We all knew that. I'm so confused right now."
Only time will tell if they choose to address all of this. But if the past is any indication, they will — and a lot more drama will follow.