Taylor Swift's Re-Recorded Version of 'Love Story' Has 1 Huge Change
Taylor Swift has set out on the major task of re-recording her first six albums, Taylor Swift, Fearless, Speak Now, Red, 1989, and Reputation. Swift recorded those albums when she was signed to Big Machine Records. Unfortunately, when Swift left the record label, they did not allow her the opportunity to purchase her masters, which is a huge thing in the music industry.
Instead, they were sold to music executive Scooter Braun, with whom Swift has feuded with for years. It's been incredibly disheartening for the singer because, without control of her masters, she cannot always benefit from any use or licensing of the songs from those first albums.
The Evermore singer is taking back her power by re-recording her first albums, and with her new version of "Love Story" from the Fearless album, there is already a major change.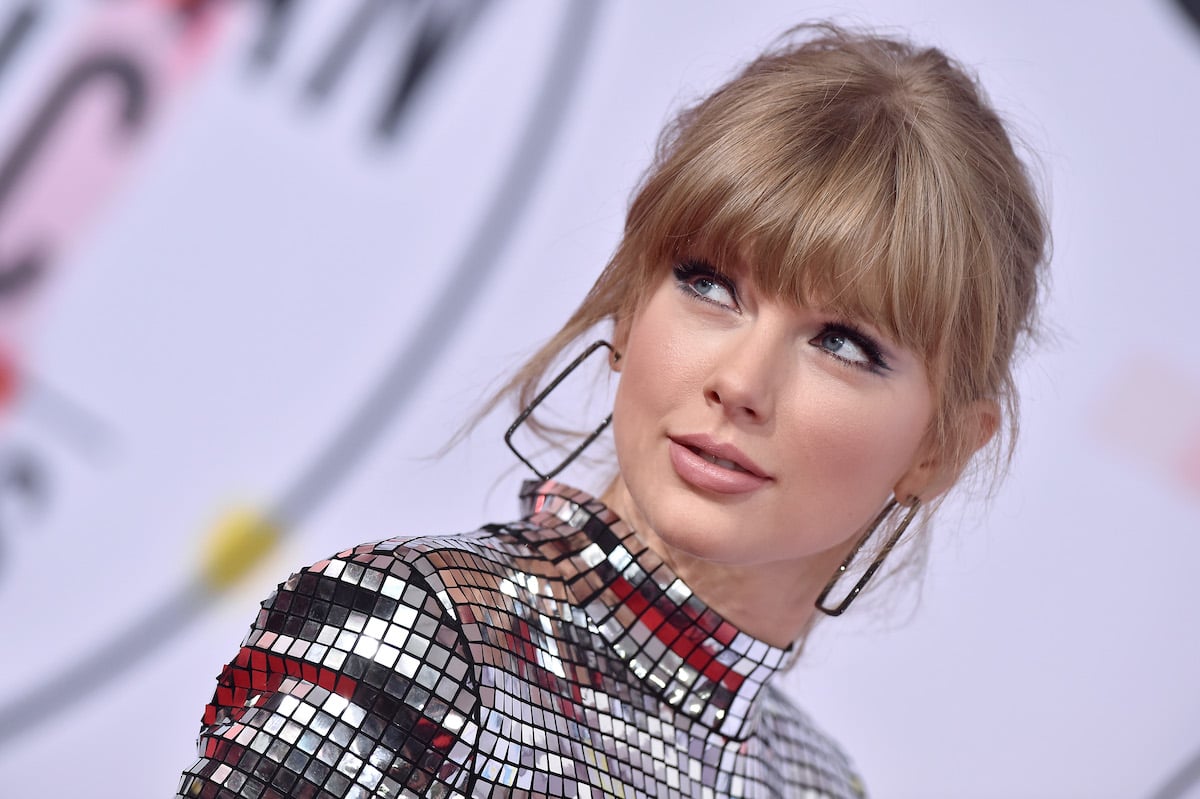 Who is Taylor Swift's 'Love Story' about?
Swift recorded "Love Story" when she was 18; it was the lead single off her Fearless album that launched her into superstardom. The singer revealed that she wrote the song about a man that was never her boyfriend. She explained that her friends and family never liked the man, but she didn't care.
She revealed that for the first time in her life she could relate to Shakespeare's Romeo and Juliet. "I thought, 'This is difficult but it's real, it matters—it's not simple or easy but it's real'" she told Teen Vogue.
She went on to say that she and the boy continued to see each other despite the disapproval from others until it became too difficult for them. However, for her song, for her fans, and herself, the Red singer wanted to give the story an optimistic ending.
"I feel like they had such promise and they were so crazy for each other," she told The LA Times about her referencing Romeo and Juliet. "And if that had just gone a little bit differently, it could have been the best love story ever told. And it is one of the best love stories ever told, but it's a tragedy."
How long did it take Taylor Swift to write 'Love Story'?
The song and video for "Love Story" were nominated for and won numerous awards after it premiered. The 31-year-old had called "Love Story" one of her most romantic songs. However, it didn't take her long to write the song at all.
She told The LA Times that she wrote the song in about 20 minutes while sitting on her bedroom floor. She revealed that she was far too inspired by the song and her personal experiences, to leave it unfinished.
"Love Story" was revered by critics when it was released. In their review for the song, BBC wrote, "'Love Story' is a stunning pop song and, because it really does tell a love story, it's heart-warming and draws the listener into the exciting and romantic fairytale world."
Taylor Swift's re-record version of 'Love Story' has one major change
In anticipation of the re-release of Fearless, Swift has debuted a re-recorded version of "Love Story." titled "Love Story (Taylor's Version)." Fans immediately noticed a massive change in this new version of the song.
The singer was just 18 when she first recorded the song, and now 13 years later, her voice has matured a great deal.
"So far, of the ones I've recorded, I think it's been the most fun doing 'Love Story' because the older music, my voice was so teenaged and I sometimes, when I hear my older music and my older young teenage voice, it makes me feel like I'm a different singer now," Swift told Good Morning America. "So it's been the most fun to re-record ones that I feel like I could actually possibly improve upon the song."