Taylor Swift's 'Lover' Turns 1: The Album's Best Bridges (According to Fans)
Exactly one year ago, singer Taylor Swift released her seventh studio album, Lover. This marked a turning point in her career — after releasing six albums through Big Machine Records, she left for Universal Music Group's Republic Records, where she now owns her music.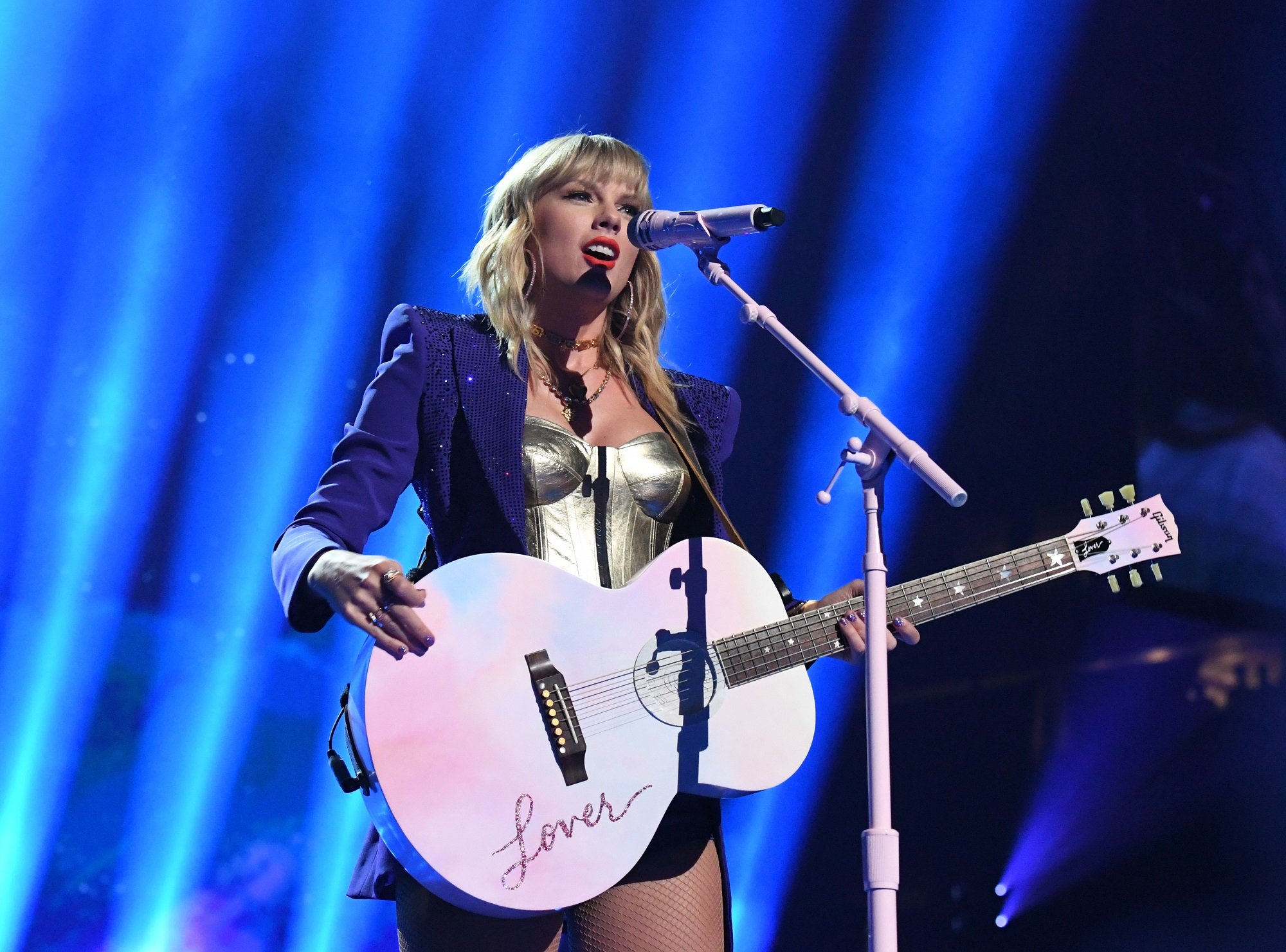 Swift's first album with music she owns outright quickly became one of her most beloved by fans. And it features some of her best songwriting to date, especially as it comes to the bridges. Here are the bridges that Swifties have ranked the highest when discussing them on social media.
'Daylight'
"Daylight" was one of the songs Swift played at her City of Lover show in Paris in September 2019. To date, this remains her only concert performance of songs from Lover, as her planned festival tour was canceled due to the coronavirus (COVID-19) pandemic. Because of this, the concert aired on ABC in May 2020.
The songs were then made available on streaming platforms. And fans quickly fell in love. "Me, playing the "Daylight (Live From Paris)" bridge on repeat until the clock strikes 12," wrote one Twitter user ahead of the release of Swift's eighth album, Folklore. It also notably refers to her romance with Joe Alwyn as "golden," a common motif.
'Death By a Thousand Cuts'
Another song Swift had the chance to perform, at the City of Lover concert and in an NPR Tiny Desk segment, is "Death By a Thousand Cuts." At the time, this song was unique, as she explained it was not based on her personal experiences, something she explored more with Folklore.
Swift has said that the song was, in part, inspired by the relationship depicted in a movie, Someone Great. A line from the bridge, "Now I'm searching for signs in a haunted club," is among those that link the two works of art. One TikTok user called this "her best bridge," adding, "I have probably said this about 15 of her songs but the point still stands."
'The Man'
Swift released "The Man" as the album's fourth official single in January 2020. It was accompanied by a music video, which marked her directional debut. The song has a feminist message about the double standards of sexism, and how men can boast about their accomplishments, while women are shamed for doing the same.
On the bridge, the first line of the bridge, Swift sings, "What's it like to brag about raking in dollars/And getting b*tches and models?" She then juxtaposes this: "If I was out flashing my dollars/I'd be a bitch, not a baller." And it's catchy, as one Twitter user wrote, "If you hear me singing about b*tches and models, that's why."
'Lover'
The album's title track was also its third single, released just ahead of the album's debut. Lover was nominated for song of the year at the 2020 Grammys, and Swift is particularly fond of the bridge. "This has one of my favorite bridges," Swift told Vogue. "I love a bridge, and I was really able to go to Bridge City," she added, a message echoed by fans on Twitter.
On it, Swift switches to a different cadence, with the lyrics drawing comparison to wedding vows. She begins, "Ladies and gentlemen, will you please stand?/With every guitar string scar on my hand/I take this magnetic force of a man to be my lover." Many took this to mean she and Alwyn were engaged, or at least on that path.
'Cruel Summer'
Finally, "Cruel Summer" may be the song that fans most wanted Swift to release as a single. It depicts the beginning of her relationship with Alwyn in 2016. "And I snuck in through the garden gate/Every night that summer just to seal my fate," she sings of how she fell for him while trying to keep it under wraps.
While Swift waxes poetic about "Lover," Swifties almost unanimously think the "Cruel Summer" bridge deserves more praise. "taylor swift wasted her Bridge City foursquare check-in on 'lover' in her vogue interview as if 'cruel summer' doesn't have the most intoxicating bridge i've heard in a minute," wrote one on Twitter. After all, it's the bridge so nice, she sang it twice.