Did Taylor Swift Drop 2 'Lover' Easter Eggs Back in 2015?
Singer-songwriter Taylor Swift loves to include Easter eggs in her work for her fans to find. Did she hint about two 'Lover' tracks years ago?
Celebrated pop star Taylor Swift has been very busy over the course of her 13-year career in the music industry. Naturally, she's appeared at numerous award shows, from the Grammys to the Golden Globes. Has she ever used these public opportunities to drop Easter eggs for her fans? The answer may surprise you.
Taylor Swift loves dropping hints for her fans
One important aspect of Swift's character is that she never underestimates her fans. Over the past decade, they have found countless clues, or Easter eggs, in her work, which point to lyrics, song titles, and themes that are then seen in her future catalog. In fact, there are entire Tumblr accounts dedicated to find these hints.
Of course, not everything Swift does relates to what she has planned. And she's teased her Swifties about this before. For instance, she posted the above Instagram with the caption, "There were five posts in the fence." Many took this to mean she was making a callback to a previous Instagram image, in which fans obsessed over how there were five holes in that fence.
The 'Lover' era has included more Easter eggs than ever before
If you thought previous eras featured a lot of Easter eggs (the video for "Look What You Made Me Do" is a frequently cited entry), then Lover must have come as shock. This time around, Swift has opened up about everything, from how it all started to the ways her fans have made the game even more complex over time.
"I've trained them to be that way," she told Entertainment Weekly in an interview released just after the "Me!" music video. "I love that they like the cryptic hint-dropping. Because as long as they like it, I'll keep doing it. It's fun. It feels mischievous and playful." Even her jacket from that cover shoot, as seen above, features lots of Easter eggs.
Swift at the 2015 Brit Awards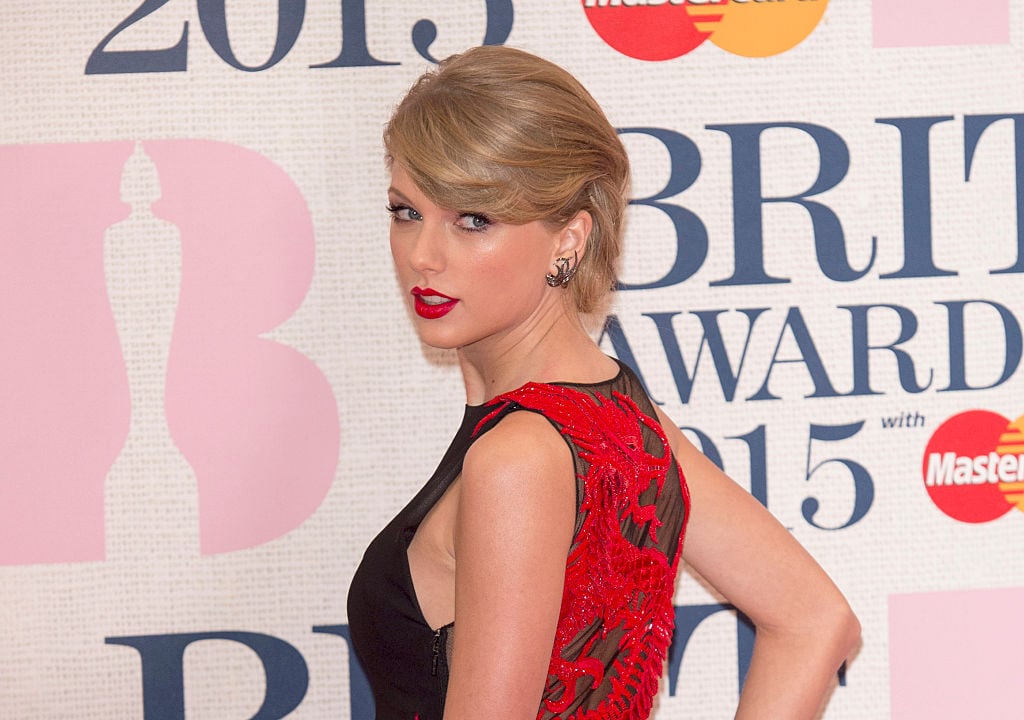 Prior to and since the release of Lover, Swift hasn't let up with the hidden clues. She recently adopted a black-and-white color palette surrounding all things having to do with "The Man" music video. But just how far back do her hints go? We recently discovered one that seems like it couldn't possibly be true.
In the documentary Taylor Swift: Superstar on Tubi, plenty of moments from her early career are shown. And one in particular resonates in 2020. After winning her first BRIT Award almost exactly five years ago, Swift said, "I'm way too excited… I need to calm down." That particular phrase is notable for obvious reasons.
The speech, which begins around 56:30, continues. Swift then talked about her "love affair with England and the U.K." Though it's not quite as obvious, this certainly sounds like a pre-nod to "London Boy." Of course, Swift had dated at least one Brit at this time, so it's not that surprising of a mention. Are these Easter eggs or just coincidences? You decide.