Now That Taylor Swift Postponed 'Lover Fest,' Fans Think She'll Make 'Cruel Summer' Her Next Single
It's going to be a cruel summer for Taylor Swift fans (known as Swifties) who expected to see her during her Lover Fest tour in 2020. But there's one way the singer-songwriter could make it better for them — by releasing a particular track as a single.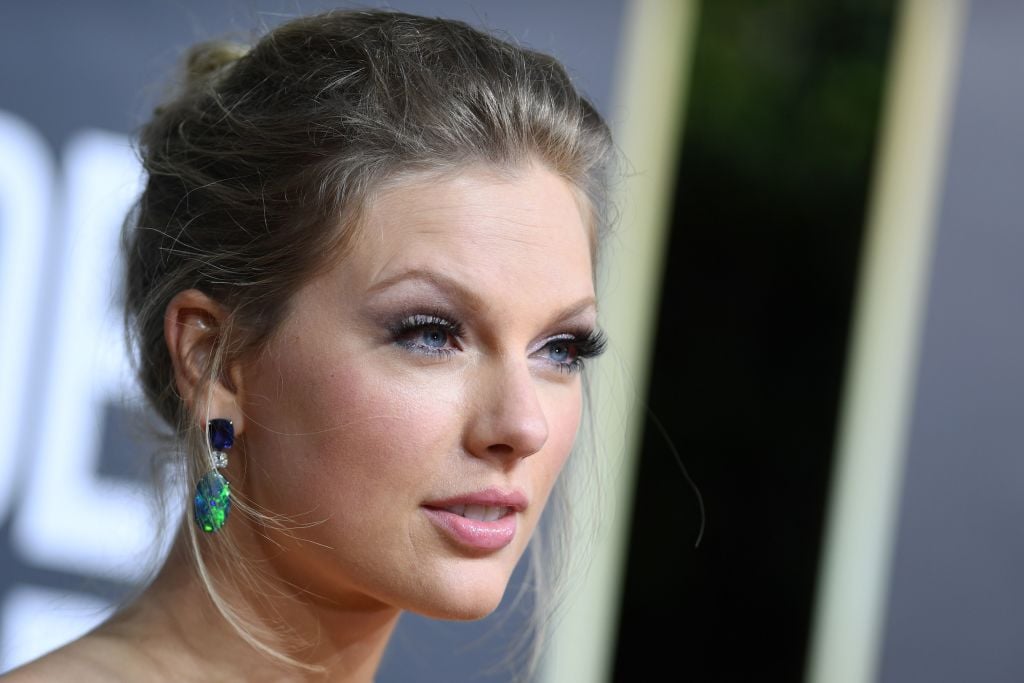 "Cruel Summer" happens to be the name of the second track off Swift's album Lover. As we head into that season, some Swifties have reason to believe the Grammy winner will fulfill their wishes. Here's what we know.
Taylor Swift had to cancel and postpone dates for 'Lover Fest'
Swifties have been looking forward to Lover Fest, Swift's world tour for her seventh album, since its was first announced in September 2019. But then, the coronavirus (COVID-19) pandemic struck. And like so many other musicians, the artist was forced to postpone and cancel all of her scheduled 2020 shows.
"I'm so sad I won't be able to see you guys in concert this year, but I know this is the right decision," Swift wrote on social media. The tour was set to begin in April 2020, with appearances scheduled throughout Europe at various festivals, and concluding in the U.S.
Her last single was 'The Man'
It's been a year since Swift's Lover era began. She released three singles — "Me! (ft. Brendon Urie)," "You Need to Calm Down," and the title track, as well as one promotional single, "The Archer" — prior to the release of the album in August 2019. She then shifted gears, promoting her film Cats, her holiday release "Christmas Tree Farm," and her documentary, Miss Americana.
While gearing up for tour, Swift shifted back to Lover. She released a fourth single for the album, "The Man," in March 2020. Along with an accompanying music video, the single soared up the charts. Fans were again thrilled by the possibility of future singles off Lover.
What Swift said previously about 'Cruel Summer'
At the Cats premiere, BuzzFeed writer Ryan Schocket interacted with Swift. In addition to taking selfies together, he shared with his followers that he asked her to make "Cruel Summer" a single. "Don't I have to wait til summer?" was her reply.
The months have come and gone since then. Now that it's nearly summer, it looks like Swift could have been hinting all along that the fan-favorite single was coming this year. And that's far from the only intel that's been gathered on the subject.
Swift acknowledge the song twice on April 22
Swift has remained relatively quiet on social media since the release of "The Man." After putting out behind-the-scenes videos, she stuck to addressing the coronavirus situation. She participated in the One World: Together at Home virtual concert, performing "Soon You'll Get Better."
A few days later, on April 22, 2020, Swift added to her Instagram Story. She shared a video of actor and singer Olivia Rodrigo performing — you guessed it — "Cruel Summer" for an MTV event. That also happened to be Earth Day and, interestingly, TV personality Bill Nye added the song to his "Mix Tape for Mother Earth." Swift "liked" a post about this on her official Tumblr.
All of the evidence that points to 'Cruel Summer' becoming a single
As Swift herself has noted, her fans are always looking for Easter eggs (which she is more than happy to provide them with). One Twitter user, Hana, posted a "long and elaborate thread" referencing various times Swift has used words (like "heavenly" and "angels") and imagery from "Cruel Summer, as well as important dates from the past year or so.
There is a lot to breakdown there, but from all of the information gathered, it looks like Swift could be releasing "Cruel Summer" in May, with a possible tease coming on April 26 (the first anniversary of "Me!"). Whatever the case, Swifties would now, more than ever, be grateful to hear from Swift herself.