Taylor Swift Makes History With 'Folklore' a Decade After Her 'Speak Now' Lead Single Leaked
Singer-songwriter Taylor Swift has done it again. Her eighth studio album, Folklore, has received both critical praise and much fan acclaim, resulting in significant streams and sales. This comes 10 years after her first Speak Now single, "Mine," debuted. Seemingly unconnected, the two events have something in common.
Taylor Swift's album 'Folklore' debuted in July 2020
Swift shocked her fans when she released Folklore and its lead single, "Cardigan," less than one year after her previous album, Lover. "Tonight at midnight I'll be releasing my entire brand new album of songs I've poured all of my whims, dreams, fears, and musings into," she shared hours earlier on social media. 
The standard album, released digitally on July 24, 2020, comprises 16 tracks, plus one bonus track on the deluxe edition. "Before this year I probably would've overthought when to release this music at the 'perfect' time, but the times we're living in keep reminding me that nothing is guaranteed," Swift continued.
It made an impact on the Billboard charts
Folklore and the lead single both took the top spot on their respective charts in the first week eligible. "Taylor Swift's "Cardigan" debuts at No. 1 on this week's #Hot100, officially making her the only artist in @billboardcharts history to debut at No. 1 on both the #Hot100 and #Billboard200 in the same week," the outlet wrote on social media.
Not only did the album and "Cardigan" top the charts, but other songs from Folklore made it on the Hot 100. With "The 1" landing at No. 4, Billboard shared on Instagram that Swift is "the first woman in @billboardcharts history to debut two songs in the top 5 of the chart in the same week."
'Mine' debuted 10 years ago
This news came on Monday, August 3, 2020. The next day, August 4, marked the 10th anniversary of Swift's lead single off her third studio album, "Mine." It was also a hit, debuting at No. 3 and remaining on the Billboard Hot 100 for 23 weeks. However, this came after a complication.
"Mine" was leaked a couple of weeks ahead of its scheduled release date, so it was sent out to radio stations earlier than initially planned. And Swift is known for her meticulous planning. "A leak is so out of my comfort zone, but it ended up good in the end," she told MTV at the time. "It made me so emotional that I started crying."
'Speak Now' is Swift's only entirely self-written album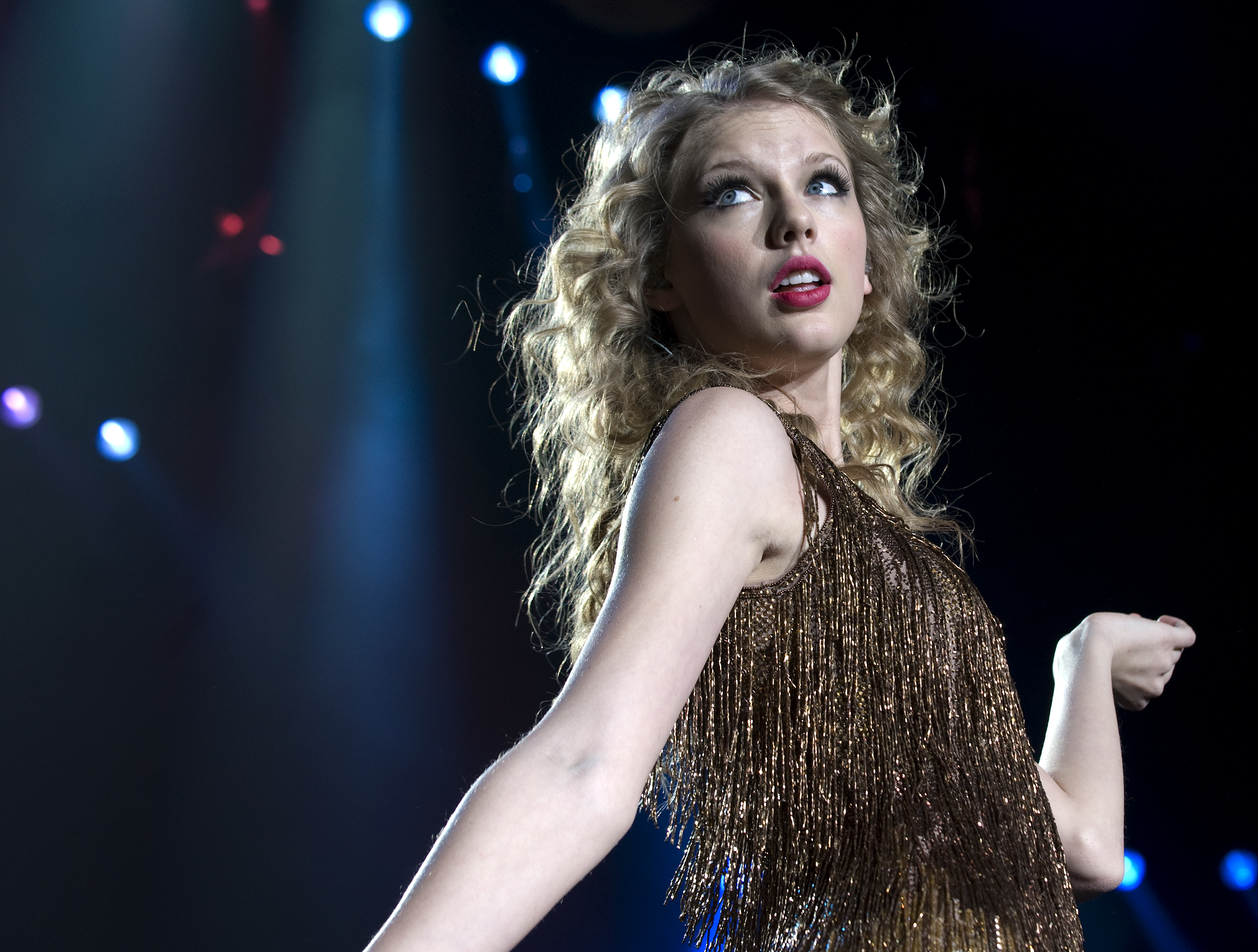 The single came a few months before Speak Now's October release. What made the album unique is that, unlike any of her others, Swift is credited as the sole songwriter on every track. Described as "a richer array of narratives" by Pop Matters, this is similar to praise Swift has received for Folklore.
In fact, both lead album singles are, unlike many of her songs, primarily fictional. MTV reported (via Yahoo!) that Swift wrote "Mine" after "a guy that I just barely knew put his arm around me by the water, and I saw the entire relationship flash before my eyes." Meanwhile, "Cardigan" is part of the "teenage love triangle" that plays out over three Folklore tracks.