Taylor Swift Reveals the Devastating Reason She Limited Her 'Lover' Tour
Taylor Swift is well and truly into her Lover era. Fans of the 30-year-old artist waited on bated breath while she teased her seventh studio album for months. Featuring 18 original songs, (all of which Swift either wrote or co-wrote) there's something on the album for all Swifties to enjoy. Swift pays homage to her country roots with "Soon You'll Get Better" featuring the legendary Dixie Chicks and tries out a new genre with "False God" which has jazzy undertones courtesy of a saxophone.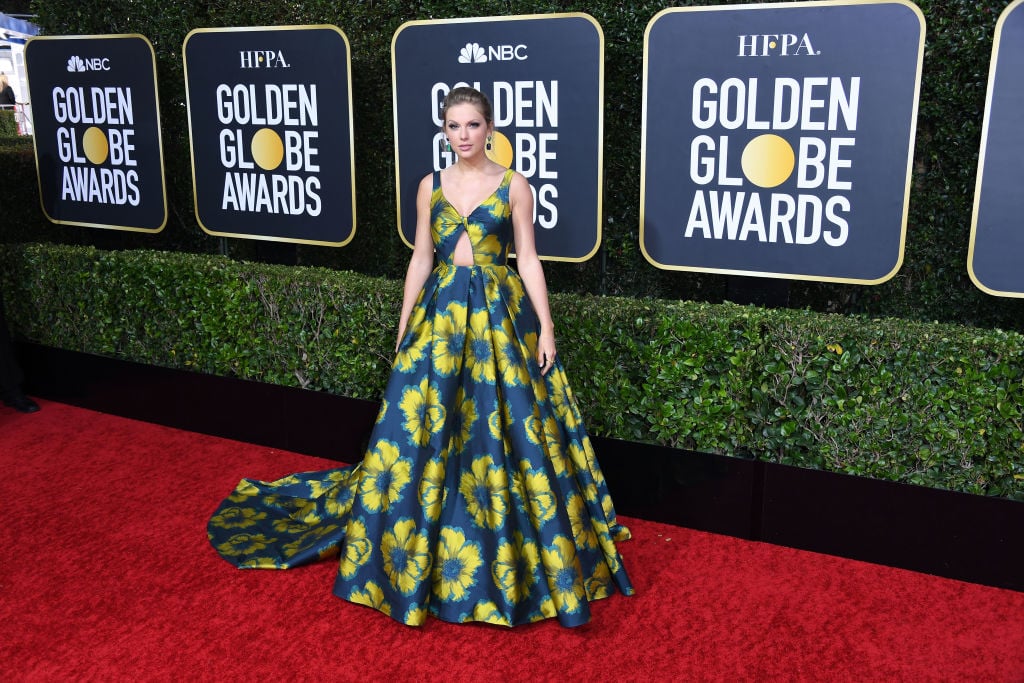 Taylor Swift reveals her vision for Lover Fest
Nearly six months after the release of Lover, fans are anxiously awaiting the tour. Dubbed Lover Fest by Swift, the tour promises to give fans a festival feel. "I wanted to be able to perform in places that I hadn't performed in as much, and to do things I hadn't done before, like Glastonbury. I feel like I haven't done festivals, really, since early in my career — they're fun and bring people together in a really cool way. But I also wanted to be able to work as much as I can handle right now, with everything that's going on at home. And I wanted to figure out a way that I could do both those things," the "All Too Well" singer shared with Variety.
The Reputation era
Swift has a knack for being super international with the tours that she creates for her fans. Most of the elements are conceived by the songstress herself and she puts a great deal of thought into what visual and sonic elements she can add to heighten fans' experiences. Evidence of this care can be seen when you analyze her Reputation stadium tour. After Swift was dubbed a snake by Kim Kardashian West, she had a massive 63 foot snake on stage for fans to enjoy. Furthermore, she provides all attendees with wrist glow sticks so they can be assured that no matter where they sit, she sees and appreciates them.
And Swift's intention-filled tours yield phenomenal results. The Reputation tour became the highest-grossing stadium tour in U.S. history. With the success Swift has with her tours, fans were baffled when they discovered that Lover Fest wasn't going to be the nine-month tour circuit that her previous albums have boasted. Instead, she's doing a festival circuit in Europe in addition to four stadium dates in the U.S. But, just what is the reason for that decision? In a recent interview with Variety, Swift confessed it has a lot to do with her mother's health.
Swift's mother, Andrea Swift, is battling cancer
Swift's mother, Andrea Swift, has been battling Cancer for the past few years and Swift wants to be closer to home for the challenging time. "I mean, we don't know what is going to happen. We don't know what treatment we're going to choose. It just was the decision to make at the time, for right now, for what's going on," the songstress shared. But unfortunately, Swift's mother is experiencing another sinister health issue in addition to cancer.
The real reason the tour circuit is cut short
"She was going through chemo, and that's a hard enough thing for a person to go through While she was going through treatment, they found a brain tumor. And the symptoms of what a person goes through when they have a brain tumor is nothing like what we've ever been through with her cancer before. So it's just been a really hard time for us as a family," the Lover artist revealed. We can absolutely see why Swift wants to be there for her family. We're sure her fellow Swifties understand her need to limit her Lover tour circuit. We wish her and her family all the best on this difficult journey.