Taylor Swift Secretly Recorded a Song For Her Mom, But She Didn't Recognize Her Child's Voice
If there's one thing that fans know about Taylor Swift, it's that she has a wonderful connection to her mother, Andrea Swift. The 30-year-old pop star has been candid about the fact that she tells her mother everything and they are super close. As an accomplished songwriter, Swift has even written songs about her mother, two of which have ended up on her albums. Most recently, Swift wrote "Soon You'll Get Better" about her mother's ongoing battle with cancer, which ended up on her latest album, Lover.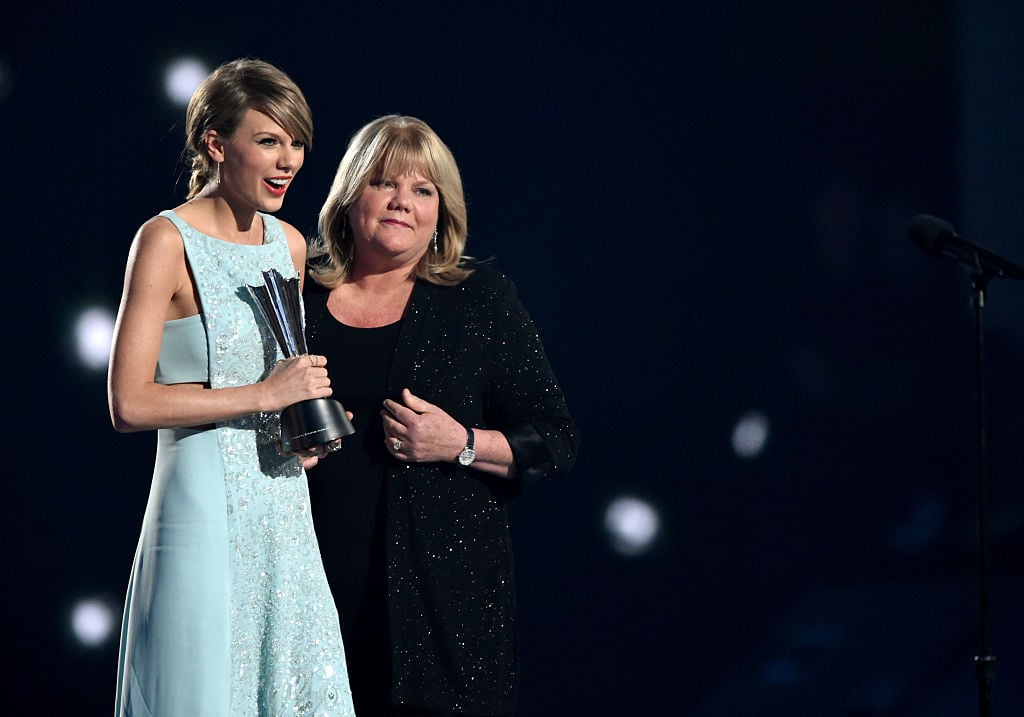 But, before Swift released her most recent song about her mom, she recorded another song called "The Best Day." The 12th track on her second album, Fearless, "The Best Day" is a nostalgic tune where Swift thanks her mother for everything she's done. Swift also made a sweet video to accompany the popular track which was comprised of home videos.
How Taylor Swift wrote her song 'The Best Day'
But what many people don't know about the song is that Swift secretly recorded it. When she was making Fearless, she began thinking about all the things her mother sacrificed for her. Wanting to pay homage to that, Swift went about writing "The Best Day." In an interview, Swift went into detail about what that process entailed.
"When I was making my album Fearless, I was really just thinking about everything that my mom had done since I was a kid. Just always making me feel so special and all the amazing moments that we share; my childhood to touring around with me in the back of the rental car. Making me do my homeschooling work so I could, like, graduate on time. It was an amazing journey that we had and I was thinking a lot about it," Swift recalled about the inspiration for her song.
The Lover artist secretly recorded the song and created a music video
Once "The Man" singer had the inspiration for the song, she decided she wanted to take things a step further and surprise her mom with it as a gift. Known for her gift-giving skills, Swift also created a video for "The Best Day" before presenting it to her mom. "I recorded it secretly on days when she wasn't visiting the studio. And edited a bunch of home videos to the video and played it for her for Christmas. It was the first time she'd ever heard the song or seen the video. She didn't even know the song existed," Swift shared.
Swift's mom, Andrea, didn't realize it was her daughter singing
But, it seemed that Andrea was so overwhelmed by the gift that she failed to recognize her own daughter's singing voice at first. "And after the first time I played it, she goes 'Honey, that song is…who's singing that song?' And I was like, 'Mom. That's me. That's your daughter." And then she started to cry when she realized this was like the whole thing," Swift hilariously recalled about the special song.
The song was certainly a sweet way for Swift to show appreciation for her mother. To this day, she finds it difficult to play it at concerts because she gets choked up with emotion. We are sending well wishes to Andrea and hope that Swift has plenty more opportunities to write songs about and spend time with her mother.
Read More Like This: Taylor Swift Accepts Apology From Comedian Who Called Her 'Too Skinny'