Is Taylor Swift's 'Mr. Perfectly Fine' About Joe Jonas?
With Fearless (Taylor's Version), Taylor Swift takes fans on a trip back in time. And while her fans (known as Swifties) have thoroughly dissected her past hits, there are a few new songs on this album to dig into. Among those is "Mr. Perfectly Fine." Learn why some think it's about her ex, Joe Jonas.
Taylor Swift and Joe Jonas dated in 2008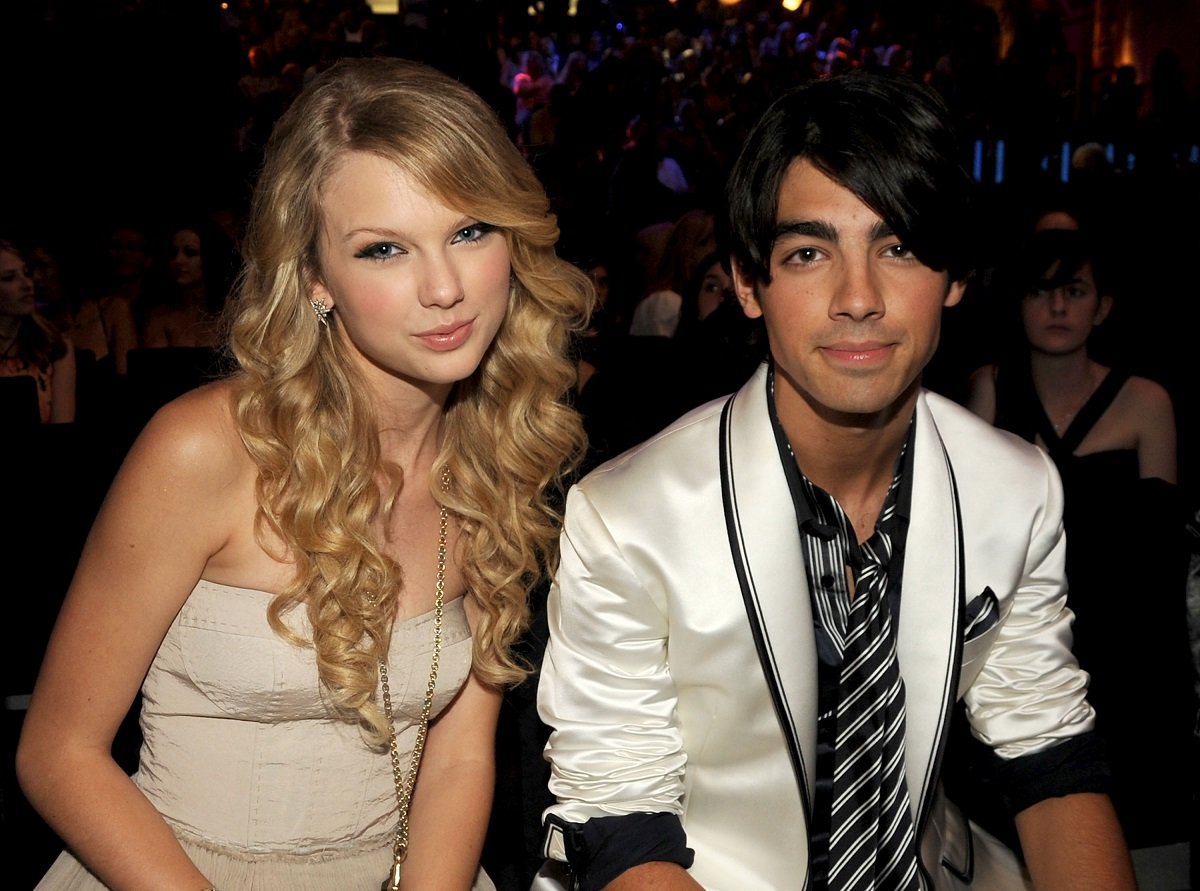 Swift and Jonas' relationship dates back to 2008. At the time, both were rising stars. The Jonas Brothers had begun their Disney Channel tenure with Camp Rock, concert tours, and TV show appearances. Swift was fresh off her debut album, having made waves with singles like "Tim McGraw" and "Picture to Burn."
The pair were first linked in July 2008. But by the time Swift began promoting her second studio album, Fearless, she and Jonas were no longer a thing. Tabloids lit up when he started dating actor Camilla Belle, framing the whole ordeal as a Hollywood teenage love triangle.
She sang about him in songs like 'Forever & Always'
Though Fearless had been in the works for years when she and Jonas broke up, Swift managed to sneak in a breakup song about him. "I got [in] a last-minute recording session," she explained on The Ellen DeGeneres Show at the time. "My label let me record that song right before the album had to be done."
The song in question is "Forever & Always," which, despite not being released as a single, managed to climb the Billboard Hot 100 chart, likely due to the press surrounding Swift and Jonas' relationship. Tracks on her next album, Speak Now, are also thought to be about Jonas, like "Better Than Revenge."
'Mr. Perfectly Fine' comes from the same era
More than a decade later, Swift revisited her old relationships with Fearless (Taylor's Version), which she began re-recording in 2020. The album, dropping on April 9, 2021, features all of the songs from the original 2008 album. Additionally, Swift included several songs she wrote but never released from that time.
On April 7. 2021, the artist released one of these bonus tracks: "Mr. Perfectly Fine." In it, she sings about someone who broke up with her in a "casually cruel" way, who's "got his arm 'round a brand-new girl." Swifties on Twitter quickly concluded that the track is about Jonas.
Are Taylor Swift and Joe Jonas on good terms now?
Life is very different for both musicians now. As Swift noted when she released "Mr. Perfectly Fine," she's "writing songs based in fiction to avoid drama." She's in a long-term relationship with a different Joe, actor Joe Alwyn, while Jonas is happily married to actor Sophie Turner.
Not only did Swift and Jonas mend fences years ago, but she's addressed the status of their friendship in her more recent music. On the Folklore track "Invisible String," she sings, "Cold was the steel of my ax to grind/For the boys who broke my heart/Now I send their babies presents." Swifties quickly deduced that she's referring to Jonas here, following the birth of his and Turner's first child in 2020.