Taylor Swift vs. Scooter Braun: Who Has a Higher Net Worth?
Musician Taylor Swift's feud with music manager Scooter Braun was brought into the public eye one year ago. Here's a look at what happened, and how the two compare in terms of net worth.
Taylor Swift got her start as a country singer
Swift's career began in the mid-00s when she signed with Scott Borchetta of Big Machine Records. She was initially a country star, releasing genre albums Taylor Swift, Fearless, Speak Now, and Red. However, by the fourth entry, her style was beginning to lean toward pop. She officially transitioned with 1989.
Swift's final album with Big Machine was 2017's Reputation. This fulfilled her contract. In 2018, she signed with Universal Music Group's Republic Records. She announced this in the above social media post, writing that it is "incredibly exciting to know that I'll own all of my master recordings that I make from now on." She also gave her "heartfelt thanks" to Borchetta.
Scooter Braun is known for working with Justin Bieber
RELATED: Scooter Braun: Justin Bieber, Ariana Grande, and 5 of His Other Clients Plus What They've Said About Taylor Swift Drama
Meanwhile, Braun began working with musicians when he was in college. He was soon linked to such artists as Jermaine Dupri, Britney Spears, and Ludacris. But his big career move came when he discovered and began to manage a new talent from YouTube: Justin Bieber.
Today, Braun has numerous high-profile clients under his marketing company SB Projects. He manages the careers of such artists such as Ariana Grande, Demi Lovato, Tori Kelly, and many more.
Swift and Braun's feud went public in 2019
RELATED: How Taylor Swift Responded to the Scooter Braun Feud At the 2019 AMAs
In 2019, their two worlds came together in a public way when Braun's Ithaca Holdings bought Big Machine. In the Tumblr post above, Swift wrote, "I learned about Scooter Braun's purchase of my masters as it was announced to the world. All I could think about was the incessant, manipulative bullying I've received at his hands for years."
Swift gave examples of this, citing Bieber and another former client of Braun's, Kanye West, as part of the bullying. As she told Rolling Stone in a 2019 profile, her issues with Braun were deep-seated. "Everyone in my team knew if Scooter Braun brings us something, do not bring it to me."
Where do they stand today?
RELATED: 'Miss Americana' Director On the 1 Taylor Swift Controversy That's Not In the Documentary
Swift did not discuss the 2020 documentary about her life, Miss Americana. But that doesn't mean the feud is over. She felt betrayed by Borchetta for selling to Braun, telling Rolling Stone, "These are two very rich, very powerful men, using $300 million of other people's money to purchase, like, the most feminine body of work."
Braun and Swift have both spoken about their feud in the months that followed, but remain firmly in opposition. Swift has made nods to Braun in her work, like in "The Man" music video. Braun has refrained from mentioning her name. However, he did release a collection of her live performances in 2020, which Swift called "another case of shameless greed."
Taylor Swift and Scooter Braun net worth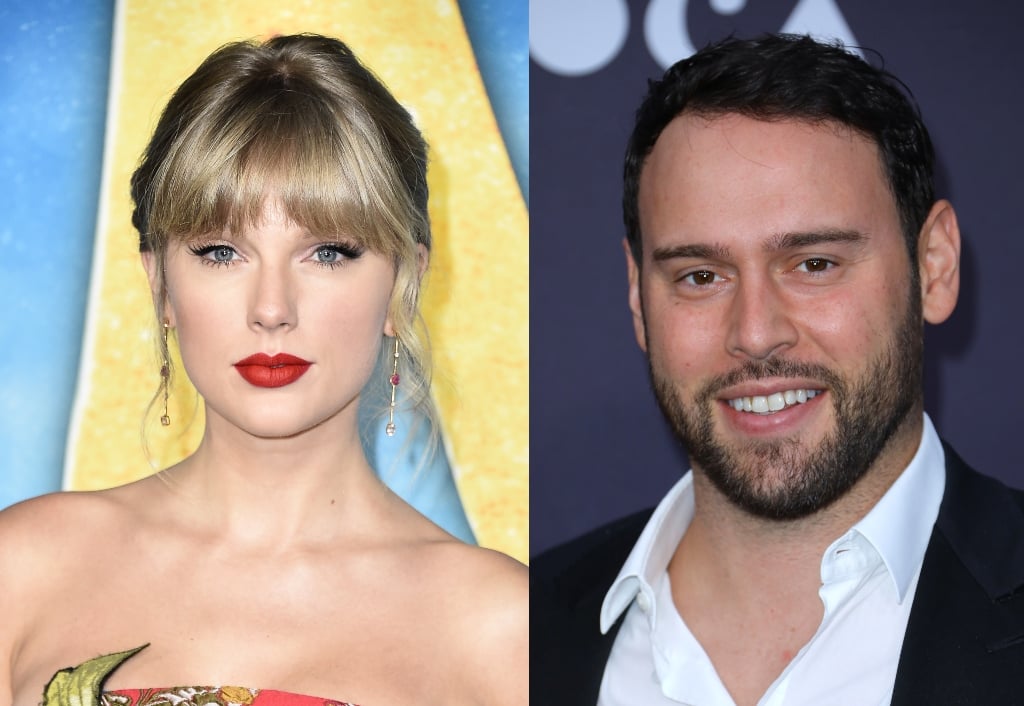 Swift and Braun's argument comes back to his 2019 purchase, in which he seeks to benefit financially from Swift's work. Because of that, their respective income streams are now and forever linked. What's interesting about that is that they are very on par with one another, financially speaking.
In 2019, Braun's net worth was reported at around $400 million. Around the time of the sale, Swift's own net worth was approximately $360 million. However, while no new numbers are available for Braun, Swift's 2019 album, Lover, has brought her worth up. Her net worth is now estimated also to be $400 million.