Could Taylor Swift's New Contract Change Her Plans to Rerecord Her Old Albums?
Singer-songwriter Taylor Swift has been planning to rerecord hit songs from her previous albums. While many fans are excited about that, a new development may have made this move unnecessary. Read on to learn more about why Swift signed with her new label and the latest news on her masters.
Taylor Swift recorded six albums at Big Machine Records
A brief history lesson: In 2005, Taylor Swift was brand new on the scene. She signed with the brand new Big Machine Records, founded by Scott Borchetta. She then released six albums through the label: Taylor Swift, Fearless, Speak Now, Red, 1989, and Reputation.
Big Machine was founded as an independent label. However, its music is distributed by the larger Universal Music Group. In 2019, Big Machine was acquired by Ithaca Holdings, which is owned by music manager Scooter Braun (more on that to come).
She signed with Universal Music Group in 2018
After her 12-year, six-album contract with Big Machine was up, Swift chose not to resign with the label. Instead, she signed a new deal with Universal Music Group in 2018. A major part of this deal is that Swift will now open all of her music going forward.
So Lover, Swift's 2019 album, is a first for her, in many ways. Released under the Republic Records label (which is also home to Nicki Minaj, Post Malone, and Braun's client, Ariana Grande), the artist has spoken out about how important it is for her to own her masters.
Swift has plans to rerecord her masters
When Braun effectively became the owner of Swift's masters, she was very disappointed. She expressed her disappointment in both he and Borchetta, writing, "He knew what he was doing; they both did. Controlling a woman who didn't want to be associated with them."
Because Braun and Borchetta refuse to sell her back her masters, Swift has said that she plans to rerecord many of her old hits in the future. Though this won't happen until later this year at the earliest, she says that "going back in and knowing that it meant something to people is actually a really beautiful way to celebrate what the fans have done for my music."
She signed a new deal with Universal Music Publishing Group
We haven't heard much about rerecording in a while. Since Lover, Swift has released her "Beautiful Ghosts" in conjunction with Cats, "Christmas Tree Farm" as a fun holiday surprise, and "Only the Young" with her documentary Miss Americana. But now, she's taking steps towards the future in another way.
On Feb. 6, 2020, Swift shared that she has "extend[ed] her partnership" with UMG by signing with Universal Music Publishing Group. This doesn't mean that her label is changing, it simply means that the publishing of her music, which was previously under Sony/ATV Music Publishing, has changed hands.
Why Swift may not need to rerecord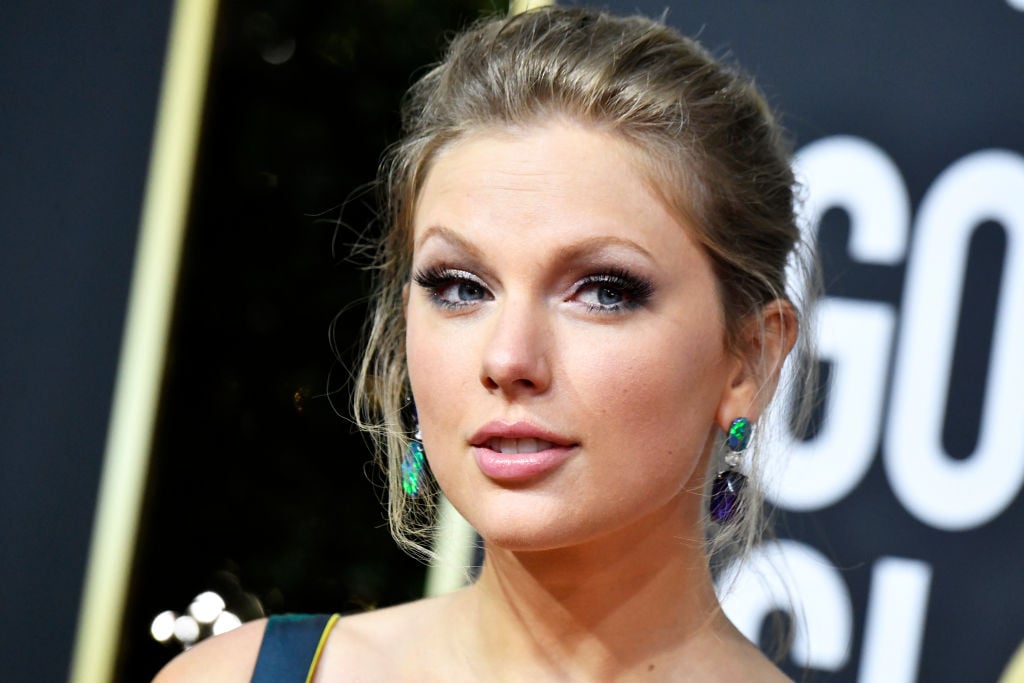 Though this is not included in the official statement, another change may have been made when Swift signed the contract. According to a source that spoke with Billboard, the deal with UMPG means that the company "will eventually represent her entire catalog."
This doesn't mean that Swift won't be rerecording her previous music. She still does not officially own her master recordings. Whether or not this is possible is still unknown. But regardless of what happens, we're excited to potentially hear Swift belting out her old hits like "All Too Well" very soon.