What Is Taylor Swift's New Song 'Only the Young' About?
Grammy-winning musician Taylor Swift is currently working to promote a different piece of art: Her new documentary, Miss Americana. While speaking about it, she revealed that she has a new song, "Only the Young," that will soon be released. Here's what we know about it.
Swift is best known for writing songs about love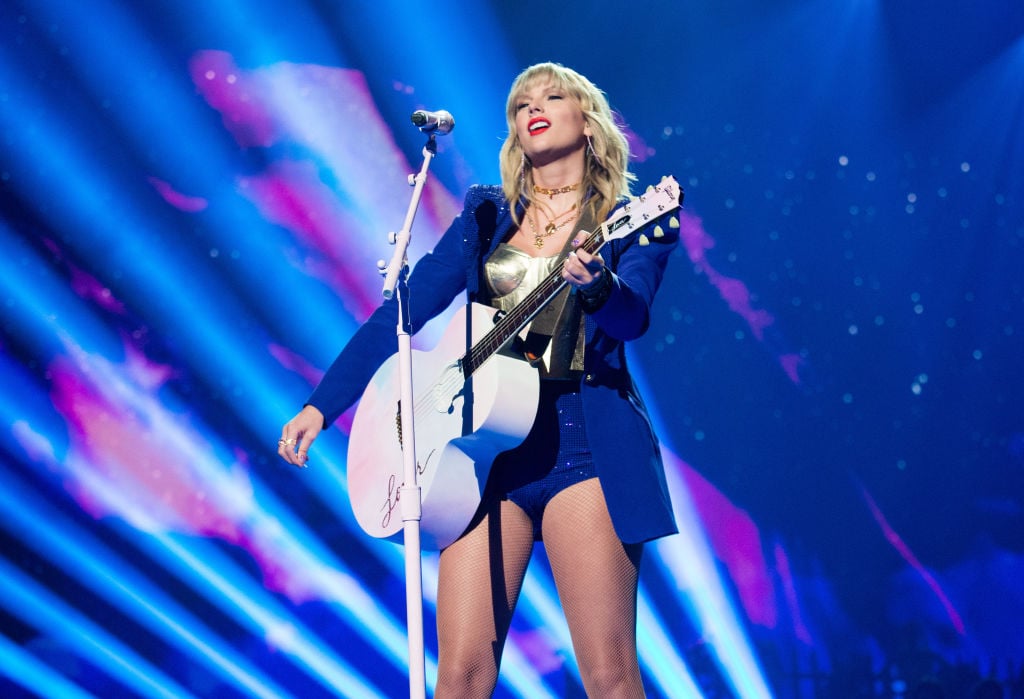 When it comes to Swift's music, many are prone to citing her tracks that have to do with love, romance, and heartbreak. The media circus surrounding her various high-profile relationship was such that she wrote a song mocking it: "Black Slate."
And still, to this day, the artist frequently writes about her love life, though with a very different perspective. Many tracks off her latest album, like the title song "Lover," "Paper Rings," and "London Boy," paint the picture of her comfortable long-term relationship with Joe Alwyn.
'Lover' features more tracks with 'a message' than any previous album
But Swift has made it clear, especially over the past few years, that she wants to write about every aspect of her life, not just romance. Reputation certainly addressed her feud with Kanye West, and she broaches that topic, and others, with Lover.
The one thing she didn't do as much in the past and has now done with Lover is vomment on social and political issues. "The Man" reveals the sexism Swift has experienced as a famous woman in the music industry, while "Miss Americana and the Heartbreak Prince" is a metaphor for our political climate.
Here's why Swift wrote 'Only the Young'
Swift explains that she wrote the unreleased track, "Only the Young," after the 2018 midterm elections, where she (like many other young people) lobbied for a progressive candidate in a typically Republican state and was disappointed with the outcome. Though she wasn't ready to release it right away.
"I just wanted to write a song about it. I didn't know where it would end up. But I did think that it would be better for it to come out at a time that it could maybe hopefully stoke some fires politically and maybe engage younger people to form their own views, break away from the pack, and not feel like they need to vote exactly the same way that people in their town are voting," she told Variety in a new 2020 interview.
Her co-writer on the lyrics and the process
For those who can't wait, here's a snippet of the lyrics: "You did all that you could do / The game was rigged, the ref got tricked/ The wrong ones think they're right / We were outnumbered — this time." Swift's co-writer, Joel Little, told Variety that "lyrically, that song has got so many gut punches in it," so we're excited to see if others are more specific.
Of writing the song itself, Little said, "That was one where I'd actually come in with a drumbeat, and she was like, 'Oh, I was actually just playing around with chords that could go with that,' and then the song just quickly moved from there." He added that there's "a kid's choir" of sorts, which is comprised of his "two daughters, stepped up over the top of each other singing harmonies with themselves."
When and how can Swifties listen to 'Only the Young'?
We've had Lover for about five months now, and though "Beautiful Ghosts" and "Christmas Tree Farm" were great distractions, Swifties are always eager for a new track from their favorite artist. So when will "Only the Young" be released?
The answer: Very soon. On Jan. 31, 2020, Miss Americana will be released on Netflix. The song will be featured in the end credits, so you can hear it there, but Swift assures fans that it will also then be available to stream and download via your preferred music service.