Taylor Swift (And Other Celebrities) React to Selena Gomez's New Album 'Rare'
Selena Gomez's album 'Rare' is now out. Here are the celebrities who are praising it, including Gomez's best friend, Taylor Swift.
Selena Gomez has finally put out her long-awaited second album, Rare. As the reviews pour in, let's take a look at the celebrities (including her long-time bestie, Taylor Swift) who are championing her work.
Taylor Swift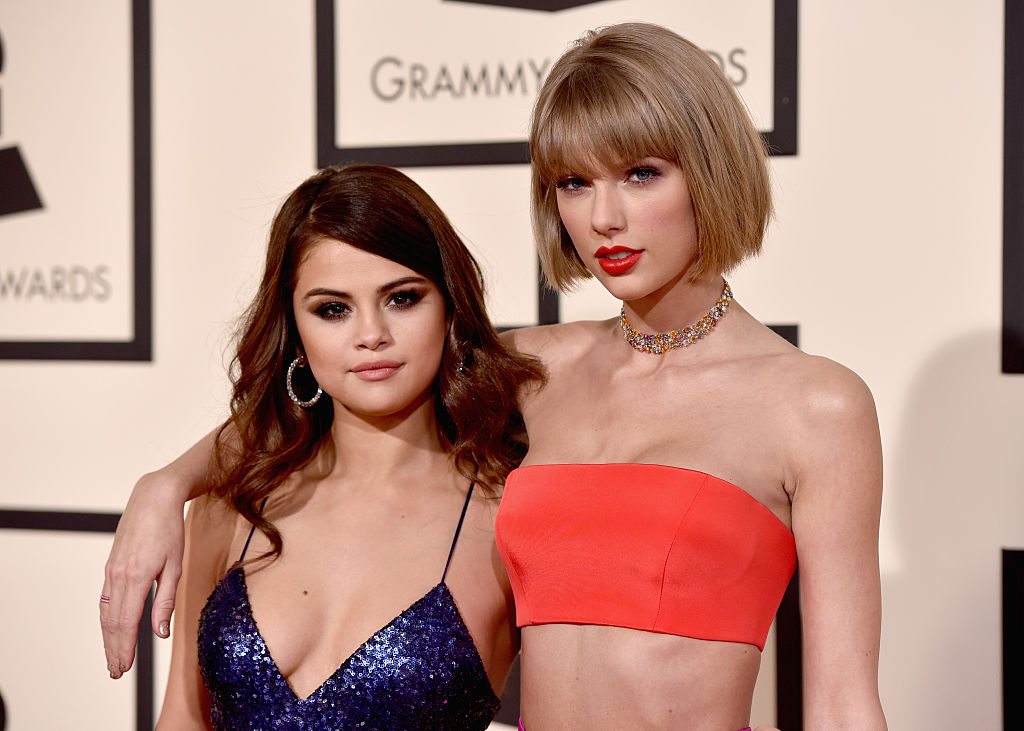 The relationship between Swift and Gomez is a beautiful one. They've been there to support one another in good times and in bad. Now that Gomez is opening up about her past in her music, the Lover artist, who is known for doing the same, is here to praise her for it.
"This is the first time I've heard her truly channel the details of her emotional experience," Swift told the Wall Street Journal. "I just thought, Wow, she's finally allowing herself to let other people know things aren't always OK. You can be vulnerable and lonely and independent and strong and brave and scared all at once."
And Swift also did her part on social media. She shared an image of the album cover, writing, "Congratulations to @selenagomez and everyone who had a hand in creating this stunning album!! Make sure to buy/stream/support this work of art and the beautiful soul who created it."
Kid Cudi
Gomez worked with a couple of notable artists on her new album. Chief among them is Kid Cudi, who has gained notoriety as a singer, songwriter, rapper, actor, and much more over the past decade or so. He's put out six albums in that time, as well as appearing in a number of films and TV shows.
Cudi performs on the Rare track "Sweeter Place." Gomez talked about their time working together in an interview, saying she's "never forget" it. He shared this on Twitter, writing, "I won't forget it either!! I had the best time!! Thank [you] for [having] me! Love!" Cudi also urged his followers to purchase the album, writing, "Go get this!!! Now!!!"
Tommy Dorfman
Dorfman is an actor. You may recognize them (Dorfman is non-binary) from series such as Jane the Virgin, American Princess, and Insatiable. Dorfman's first major role was in the Netflix drama 13 Reasons Why, which Gomez executive produced.
So it's likely not surprising that they're a fan of the singer. Dorfman posted a couple of videos to their Instagram Story, as they listen to two of Gomez's new tracks: "Rare" and "Ring." Also enjoying the tunes? Dorfman's dog. So cute!
6lack
Also joining Gomez on the album was a fellow Interscope Records artist 6lack (pronounced "black"). You may be familiar with him from his singles "Prblms and "OTW." The rapper joins her on the track "Crowded Room."
"He sounds unbelievable on the song," said Gomez in an interview with 102.7 KIIS FM (a Los Angeles-area radio station), thanking him profusely. 6lack shared this in his Instagram Story with a heart, and Gomez then shared his on hers, writing "SO much love for you."
Cardi B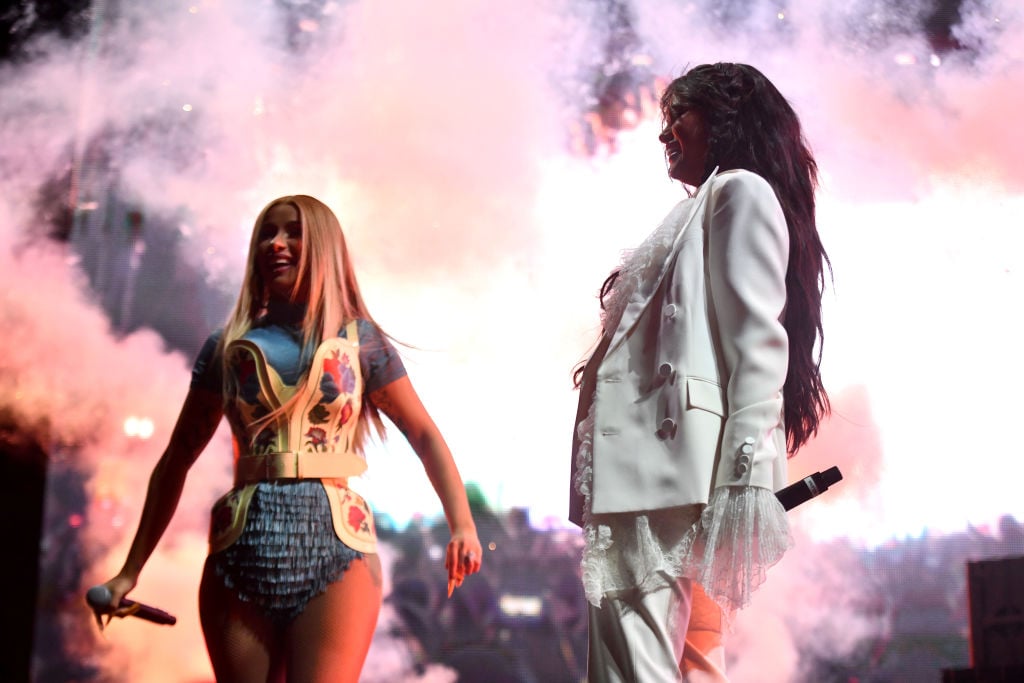 Though she isn't a part of the album, another notable artist, rapper Cardi B, also commented on Rare. For those unsure of how these two connect, the "Bodak Yellow" performer brought Gomez, along with a few others, onstage during her Coachella 2019 set. And she called her one of the "humblest sweetest people."
Obviously, Cardi B is a fan. So it wasn't that surprising when she took to her Instagram Story to show that she was listening to Rare. She posted a screenshot of her listening to the album, writing, "@selenagomez congrats," and added, "Voice so soothing." Gomez also shared this on her own story, writing, "Thank you my queen! Love you so much."
Amy Schumer
It's always sweet when you see celebrities appreciate one another even if they're not acquainted. But in the case of comedian Amy Schumer and Gomez, they're actually much closer than you may realize. The latter once appeared on the former's Comedy Central show Inside Amy Schumer and even presented her with an award back in 2015.
And these two know how to support one another. After Gomez wrote on Schumer's post about her struggles with IVF, the actor returned the favor and posted the announcement of Rare's release in the Instagram Story. Gomez shared it, writing, "You know how much I love you Amy! Thank you!"