Taylor Swift's Most Popular Songs About Calvin Harris (and Tom Hiddleston)
Taylor Swift may have written songs about her relationships with Calvin Harris and Tom Hiddleston. Which hit songs are rumored to be about them?
In early 2015, singer Taylor Swift started dating DJ Calvin Harris (birth name Adam Wiles). Thus began what was, at the time, her longest relationship. She even acknowledged it publicly — at the iHeartRadio Music Awards in April 2016, she thanked her "boyfriend, Adam." But it wasn't long before the songwriter changed her tune.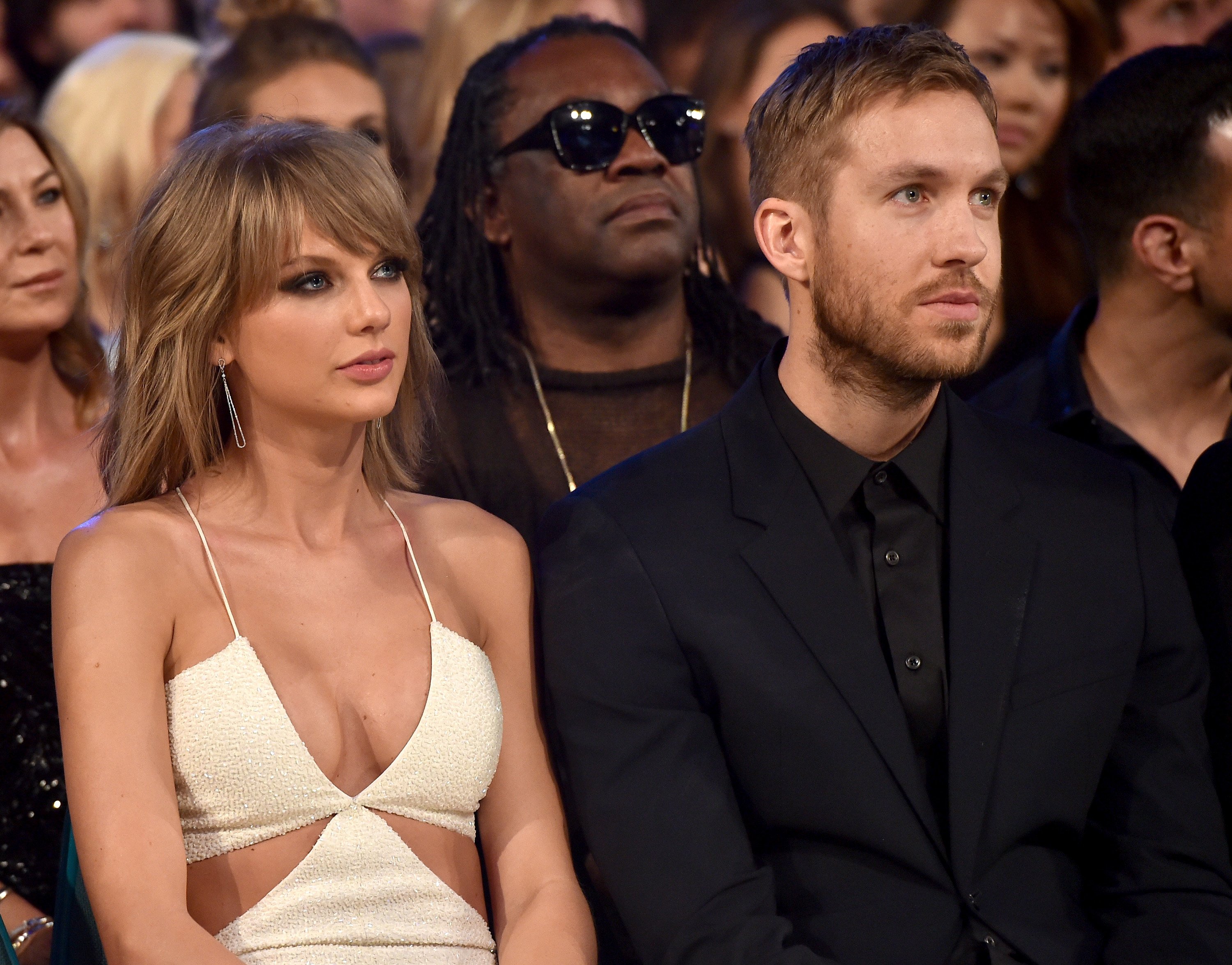 By late May 2016, they had broken up, and a couple of weeks later, Swift was spotted with actor Tom Hiddleston. After a summer of romance that some theorized to be for publicity, they split in September. Swift has been with Joe Alwyn ever since. Here are Swift's songs rumored to be about Harris and Hiddleston.
'I Forgot That You Existed'
The first track off Swift's 2019 album Lover is an ode to Swift's decision to put someone in her past. Though not a single, the song did spend a couple of weeks on the Billboard Hot 100, peaking at No. 28. And, as with many of her songs, it could be about more than one person.
While some feel Swift is singing about leaving her feud with Kanye West and Kim Kardashian West behind, others think it's about her drama with Harris. After it became public knowledge that Swift worked on his song, "This Is What You Came For," Harris said that she was "trying to tear [him] down," according to a since-deleted tweet captured by Billboard.
'Dancing With Our Hands Tied'
This song is from Swift's 2017 album Reputation and did not chart on the Billboard Hot 100. It's also the most hotly contested. Some fans feel it's about the beginning of her relationship with Alwyn and how she thought they needed to hide from the media. Fans specifically point to the line, "deep blue, but you painted golden," as she often uses the color gold to talk about their relationship.
However, some think "Dancing With Our Hands Tied" is about the deterioration of her and Harris' relationship. That argument comes from the fact that Swift was 25 when they started dating, and she sings about someone being that age. Swift also sings about "an invisible locket," and fans noted that Harris once gave her a locket.
'Getaway Car'
The clearest example of a Hiddleston and a Harris reference comes with this Reputation track. In the song, Swift references what is now one of her most-talked-about public appearances: the 2016 Met Gala. She attended the May event without her then-boyfriend, Harris, and was seen spending time with Hiddleston.
Swift fills in the rest of the story for her listeners with Getaway Car, comparing her "escape" with Hiddleston to criminals fleeing from a heist. She explains that she met him at the event, and he was her "reason" for leaving Harris. But the relationship was "cursed" from the start, as it came from the downfall of another.
'I Did Something Bad'
Finally, "I Did Something Bad," Swift's first song to feature explicit lyrics, could be linked to Harris and Hiddleston, as well as West. She told Entertainment Weekly she wrote it after watching Game of Thrones Season 7. But like many other songs on Reputation, it was "half based on what I was going through."
In the first verse, she explains how she deals with narcissists, singing, "for every lie I tell them, they tell me three." This could be about West, but some associate it with Harris. And in the second verse, she sings about dating "a playboy," who could be Hiddleston, Harris, or, when it comes down to it, any of the men she dated before Alwyn.