Taylor Swift's Most Popular Songs About Conor Kennedy
Despite spilling details and hints about her love life in her songs, musician Taylor Swift has nearly always been careful when it comes to not naming names. This has been the case with the other artists and the actors she's dated, and it was also true when she was linked to Conor Kennedy.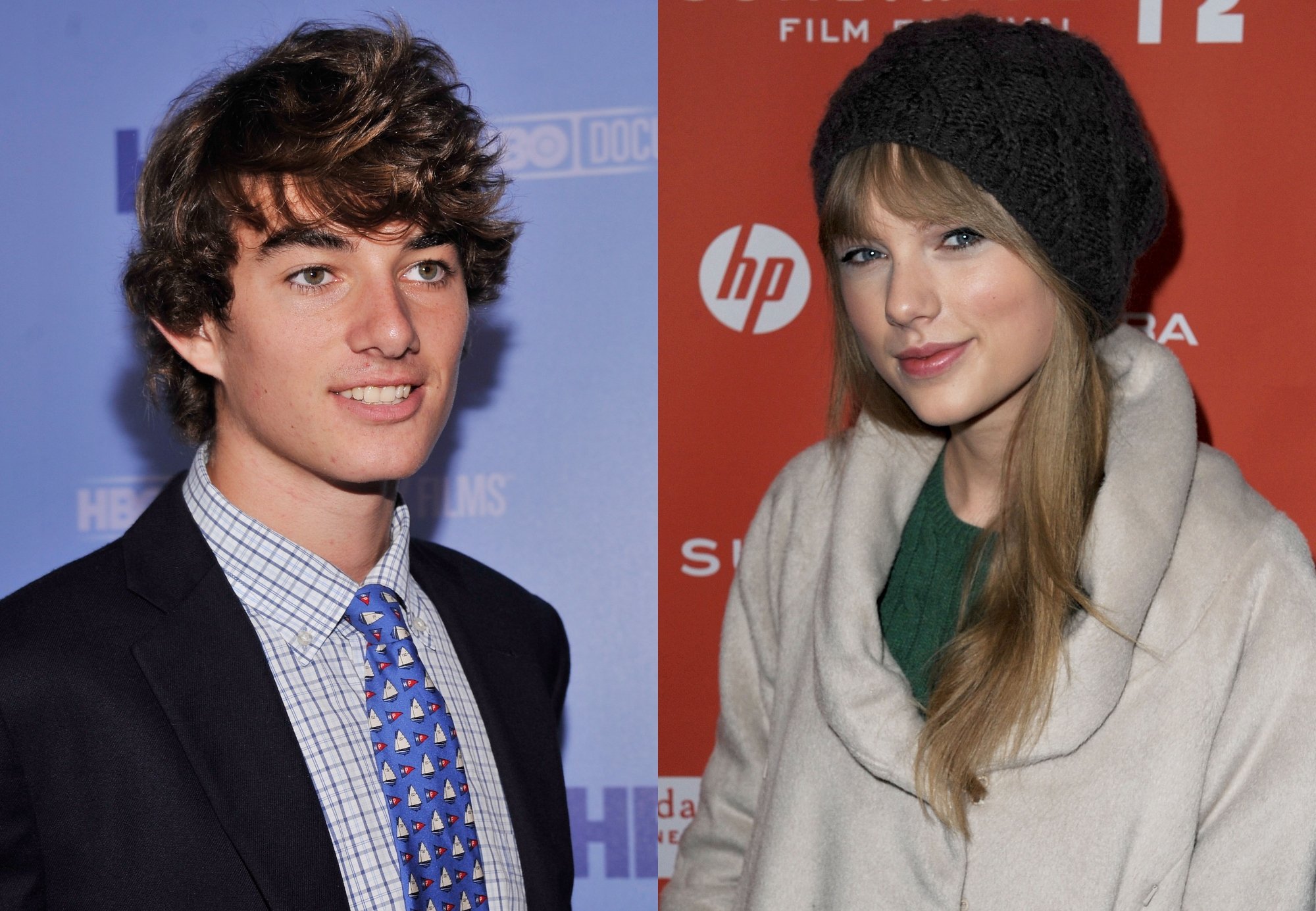 The grandson of Robert F. "Bobby" Kennedy, Kennedy is part of one of the most prominent American political families. However, he is still best known for his familial associations, and his 2012 summer romance with Swift. Here are the songs fans believe to be about Kennedy, and how they ranked on the Billboard Hot 100.
'Begin Again'
This one is a twofer. "Begin Again," Swift's second single off Red, is about the aftermath of "a really bad relationship" and going "on that first date after a horrible breakup," as Swift told Good Morning America (as reported by The Boot). That makes it both a breakup song and a love song.
While the person who scorned her is up for debate (possibly Jake Gyllenhaal, or maybe Harry Styles their first time around), it seems clear this one is also about meeting Kennedy. "Begin Again" peaked at No. 7, spending 20 weeks on the Billboard chart.
'Everything Has Changed'
Swift has a history of friendship and collaboration with musician Ed Sheeran. Their professional relationship began with the Red track, "Everything Has Changed," which was released as the album's sixth single. It spent 20 weeks on the Billboard Hot 100, peaking at No. 32.
Red was written before and during Swift's relationship with Kennedy, so the more romantic songs on it are thought to be about him. "Everything Has Changed" is about "falling in love," as Swift told Digital Spy (via Genius). And the liner notes message is "Hyannis Port" — where the Kennedy's Massachusetts compound is located.
'Starlight'
RELATED: Taylor Swift Fans Celebrate 7 Years of 'Red'
While dating Kennedy, Swift apparently took the time to learn some of his family history. The Red track "Starlight," which didn't make it onto the Billboard Hot 100, depicts the relationship between her then-boyfriend's grandmother, Ethel, and the grandfather he never met.
Though this might seem like an unusual move for a young romance that lasted less than a year, Ethel Kennedy was very fond of Swift. On a local webcast (as reported by Vanity Fair), she called the singer "sensational, inside and out," and "very kind." The liner message was, pointedly, "For Ethel."
'Stay Stay Stay' or 'Treacherous'
Spending just one week on the Billboard Hot 100 at No. 91 is "Stay Stay Stay." But this one is at the bottom of the list because the only thing that ties it to Kennedy is timing. In fact, the liner notes message "Daydreaming about real love," plus Swift's comments on it, point to this being an entirely fictitious narrative.
It's also possible that the Red track "Treacherous" is about Kennedy. Swift told Taste of Country it's about "that kind of conflicted feeling of it being a risk every time you fall in love." This could apply to any of her past relationships, but many feel that it most closely aligns with Styles.