Taylor Swift's Most Popular Songs About Joe Alwyn From 'Reputation,' 'Lover,' and 'Folklore'
Musician Taylor Swift has written many songs about her ex-boyfriends, from John Mayer to Conor Kennedy. In fact, it was what she was best known for, as the media so heavily perpetuated the image of her as a "man-eater" that she wrote songs like "Black Space" about it. But for the last four years, she's been in a steady relationship with Joe Alwyn.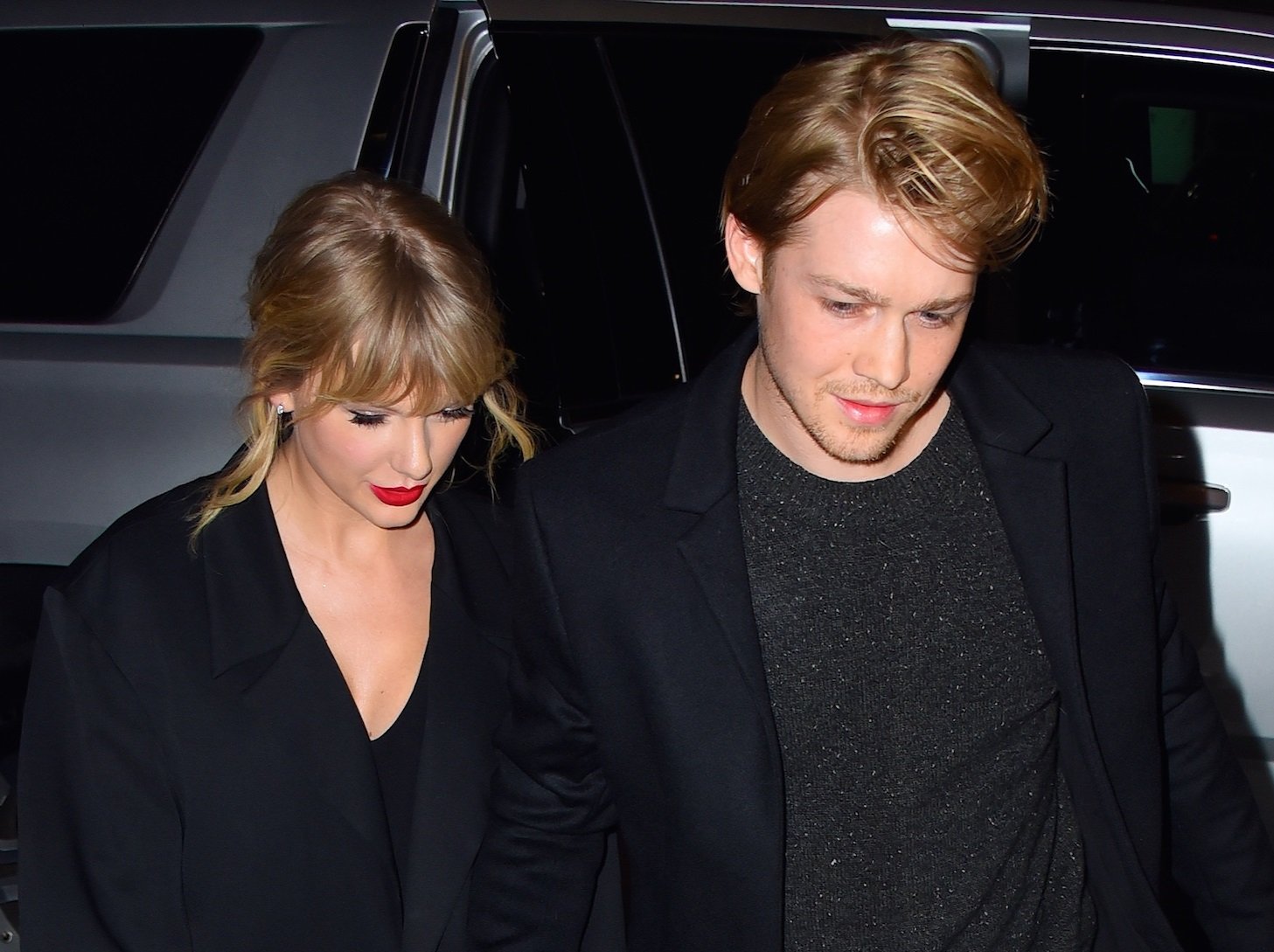 Swift and Alwyn try to fly under the radar, as much as one can when they're a global phenomenon dating an up-and-coming actor. They've attended very few events together (like the 2020 Golden Globes), and don't speak about one another in interviews. But the one place Swift does spill details? Her Billboard Hot 100-charting songs about Alwyn.
'Reputation' (2017)
Swift's first album after her and Alwyn started dating was Reputation. The album is a mixture of songs about past relationships and enemies (like Kanye West), adding to its darker tone. But she also managed to sprinkle in some positivity with her songs about the new man in her life.
RELATED: Why Taylor Swift Had to Make 'Reputation': 'That Album Was A Real Process Of Catharsis'
First is the album's sixth single, "Delicate," on which Swift sings about how fragile the early days of their courtship were, even as she was falling in love. The track peaked at No. 12 and spent 35 weeks on the chart. Previous single "End Game," about wanting to make their relationship last, peaked at No. 18, spending 14 weeks on the chart.
Then, there's "Gorgeous." The song was released as a promotional single, peaked at No. 13, spending four weeks on the chart. On the track, Swift sings about how attracted she was to Alwyn when she first met him, even though she was in a relationship (with either Calvin Harris or Tom Hiddleston) at the time.
'Lover' (2019)
By the time Swift's seventh album, Lover, debuted, she and Alwyn had become an established couple. Though neither spoke openly about their relationship to the press, the artist deemed the album "very much a celebration of love, in all its complexity, coziness, and chaos."
The album's title track and third single, "Lover," peaked at No. 10, spending 22 weeks on the chart. On it, Swift sings about the more mundane aspects of being in a long-term relationship, while fully professing her love for Alwyn. Conversely, on the promotional single "The Archer," she pleads with him to "help me hold onto you" during a rough patch.
But perhaps the most confessional song about Alwyn is "Cruel Summer." On the track, Swift sings about falling for the actor while they were trying to keep their relationship a secret. Though it wasn't a single, "Cruel Summer" charted, peaking at No. 29 and spending two weeks on the Billboard Hot 100.
'Folklore' (2020)
Swift's eighth album, Folklore, was a surprise in many regards. Released less than one year after Lover, it features a more alternative sound. Swift wrote the entire album during the early months of the coronavirus (COVID-19) pandemic, sharing that "picking up a pen was my way of escaping into fantasy, history, and memory."
Among the songs believed to be fictional is the album's first single, "Cardigan," which debuted at No. 1 on the Billboard Hot 100. However, fans have found ways to connect lyrics to Alwyn. "Invisible String," which peaked at No. 37, spending two weeks on the chart, is undeniably about Alwyn, as Swift wonders if they were always meant to find one another.