A Source Provides An Inside Look At Taylor Swift's Quiet Life With Joe Alwyn In London
Taylor Swift used to be heavily criticized for being "boy crazy." In an effort to turn her image around she started, very publicly, spending a lot of her time with a #girlsquad that boasted the likes of Selena Gomez, Gigi Hadid, Hailee Steinfeld, and Cara Delevingne, among others.
But it's been a few years since we've seen "boy crazy" Taylor and #girlsquad Taylor. In the break between "Reputation" and "Lover," the superstar laid rather low.
She's been dating Joe Alwyn for three years now, and the two make a point to keep their relationship low-key. From what we can tell (and we can't tell much), it seems they're in a good place.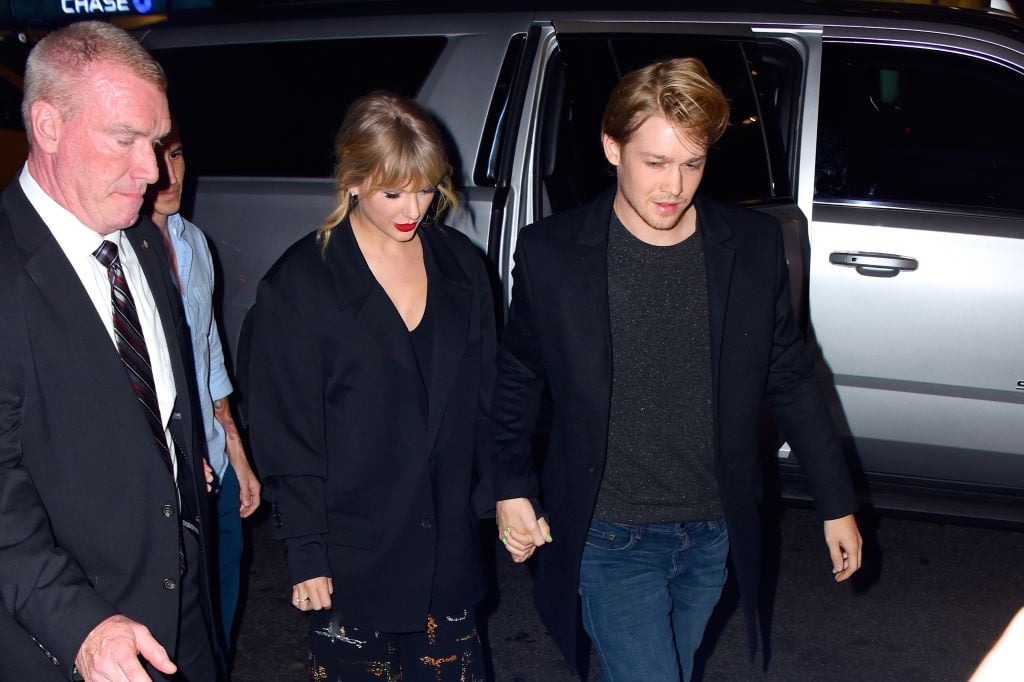 Taylor Swift and Joe Alwyn focus on family and friends in London
According to an E! News source, when Swift visits Alwyn overseas, the time they spend together is more relaxing than anything else.
"Taylor has been spending a lot of down time in London. She doesn't go out much other than to take a walk with Joe or go to the local pub," the source told the publication. "They spend a lot of time with Joe's family and friends. All weekend they had people come over or they went to family members homes."
E! News' source says Alwyn's a family man. They say he and Swift are "close with Joe's parents and brothers" and "like to see them" often.
Apparently, Swift and Alwyn are happy to enjoy the simple life.
"There's nothing really exciting or big happening," the insider shared. "They just like the simplicity of life in London and visiting with family and friends."
Taylor Swift and Joe Alwyn see each other when they can
Both Swift and Alwyn have busy schedules, but they find time to see each other and enjoy a break when they can, according to the source.
"Taylor is back and forth to London frequently. She will leave this week and come back," they said. "Sometimes Joe goes with her when he can. He has been filming and stationed in London for several months. Taylor has her own plane so the freedom to pick up at a moment's notice and be wherever she needs to be."
Here and there, the public can spot the two supporting each other in their work. A few months ago, Alwyn was in New York City for his girlfriend's Saturday Night Live performance. They arrived at the after-party together holding hands.
It's no surprise Swift likes relaxing with her "London Boy" amidst her hectic life. "Walking Camden Market in the afternoon" sounds like a nice change from performing for thousands of screaming fans.
Read more: Harry Styles' 'Fine Line' Album Is Coming Out On Taylor Swift's 30th Birthday–Here's What Fans Think It Means