Why Is Taylor Swift Releasing 'The Man' Music Video On Thursday?
For musician Taylor Swift, every release is a chance to acknowledge her dedicated fans (who call themselves "Swifties"). That includes the date she plans to drop her the music video for her fourth single, "The Man." Here's what makes that particular day so special.
Taylor Swift's latest single 'The Man'
So far, Swift has had a very busy 2020. After attending the Golden Globes with boyfriend Joe Alwyn, she went to the Sundance Film Festival for the premiere of her documentary Miss Americana. But before it could even come out on Netflix, she had moved on to her next single.
"The Man" lyric video was released on Feb. 7, 2020 (we'll come back to this date in a minute). Swifties were then super excited, as a lyric video typically precedes a music video. Ideas began to circulate.
After the live video, some thought she was done
But then, Swift through us a curveball. On Feb. 18, 2020, she dropped "The Man – Live From Paris" (the date here is also important) This recording was done way back in Sept. 2019, when Swift performed an acoustic version of the song during her City of Lover Concert.
This was an unusual move for the artist, releasing a live performance when fans were convinced a music video was on the way. And while Swifties enjoyed this treat, some were worried about whether or not a "The Man" music video would actually happen.
Swift announces 'The Man' music video
Regardless, we held out hope. And it looks like our prayers have been answered. On Feb. 25, 2020, Swift posted the above image on her Instagram Story and her Twitter feed, writing, "There are 19 hands in the hallway … but only 2 days until The Man Music Video."
This artwork is unlike anything we've seen Swift share before. All of the different colored hands in a hallway — what could it means? We'll have to wait until Thursday to find out.
Why the date is so important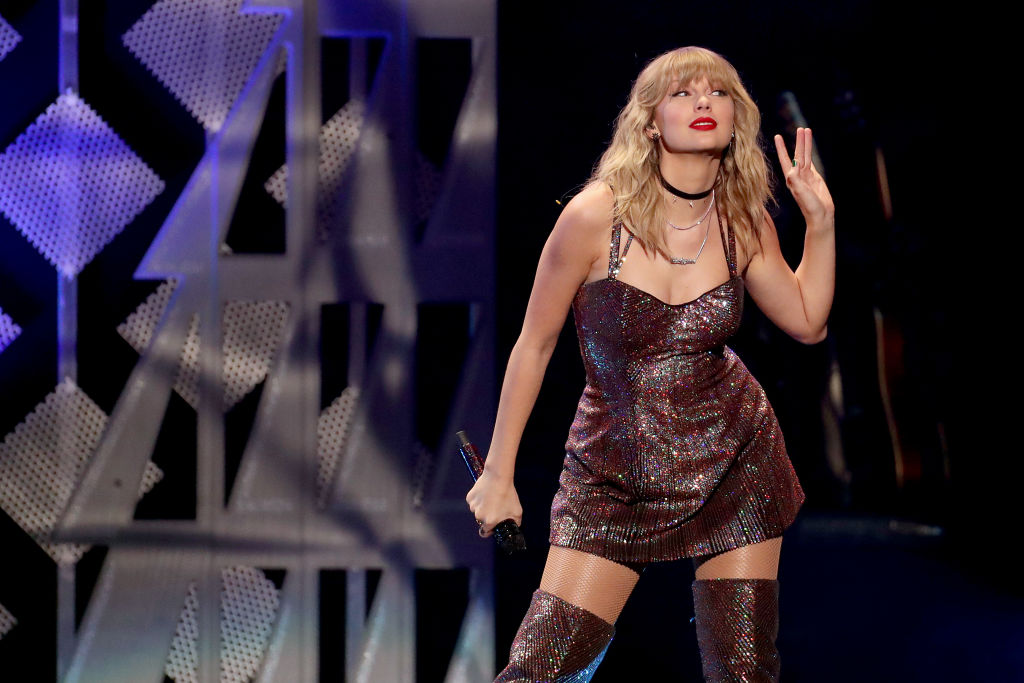 When it comes to Swift's decisions regarding her music, everything is a carefully planned wink at her fans. The release dates of "The Man" lyric video and live video, like others in the past, add up to the artist's favorite number, 13. (Her birthday is Dec. 13.)
We predicted that Swift would drop "The Man" music video on either Feb. 25, 2020 (2+2+5+2+0+2+0=13) or Feb. 29 (2+2+9=13, leaving off the year). However, we forgot to take one thing into account: the year can also be abbreviated. So she's sticking to this pattern by releasing it on Feb. 27 (2+2+7+2+0=13).
Swift is also calling out her fans
In true Taylor Swift fashion, the musician also acknowledged her Swifties in another way. On Feb. 25, 2019, before "Me!" or any other Lover announcements, she posted the above image on social media. Fans began to theorize, commenting mostly on how there were five holes in the fence, and what that could mean.
Swift later acknowledged this in subsequent posts, lightly teasing Swifties. So the date that she chose to post "The Man" music video announcement, along with its caption, are all just further nods to her passionate fandom.