Taylor Swift Describes Her 'Reputation' Era Persona And Why She Didn't Do Interviews
Few celebrities undergo the kind of transformations that Taylor Swift does year after year. As she says in her 2017 single, "Look What You Made Me Do," "Honey, I rose up from the dead, I do it all the time." But this was a difficult time for her. Read on to learn what Swift is saying now about led to Reputation. 
Here's what was going on in 2017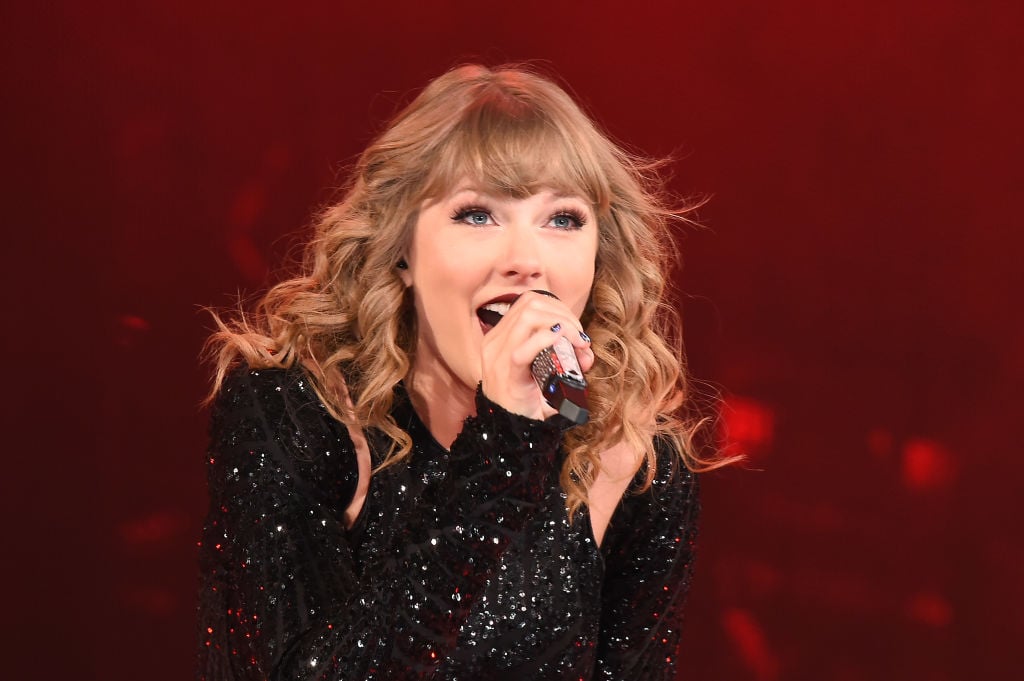 Flashback to two years ago. Taylor Swift was under a lot of public scrutiny. Then, suddenly, she took back the conversation — wiping her social media accounts clean and revealing cryptic messages featuring snakes and rhymes. 
This was the beginning of the Reputation era, fans soon discovered. For the first time in her career, Swift refused to do interviews, instead letting her social media posts and music speak for themselves. 
The effects of 'cancel culture'
Celebrities have feelings, too. And, according to Swift, "A mass public shaming, with millions of people saying you are quote-unquote canceled, is a very isolating experience."
"I don't think there are that many people who can actually understand what it's like to have millions of people hate you very loudly," she said of that time, in which feuds with Kanye West and Kim Kardashian led to her being 'canceled' on social media.
She continued, speaking to Vogue for the magazine's 2019 cover story. "When you say someone is canceled, it's not a TV show. It's a human being. You're sending mass amounts of messaging to this person to either shut up, disappear, or it could also be perceived as 'Kill yourself.'"
Why her own health came first
Swift's entire life was up for scrutiny. So in order to keep going, she knew things needed to change. "I realized I needed to restructure my life because it felt completely out of control," she said. Her focus, which can be gleaned from the Reputation-era slogan 'There will be no further explanation. There will just be reputation,' was on telling a story through her songs.
"I knew immediately I needed to make music about it because I knew it was the only way I could survive it," continued Swift. "It was the only way I could preserve my mental health and also tell the story of what it's like to go through something so humiliating."
How 'Look What You Made Me Do' encapsulated a persona
In the music video for "Look What You Made Me Do," the first single off of Reputation, Taylor spells it out plainly when she appears in various forms, repeating back things that have been said about her over the years. "Yeah, this is the character you created for me, let me just hide behind it," she said. 
"I always used this metaphor when I was younger. I'd say that with every reinvention, I never wanted to tear down my house," she explained. "'Cause I built this house. This house being, metaphorically, my body of work, my songwriting, my music, my catalog, my library. I just wanted to redecorate. I think a lot of people, with Reputation, would have perceived that I had torn down the house. Actually, I just built a bunker around it."