Taylor Swift Restored This Musician's 'Faith in Music' With Her 2 Surprise Albums
Taylor Swift may not have done any marketing for her two surprise albums, folklore and evermore, but they still managed to have a tremendous impact on the music industry.
In July of 2020, Taylor Swift (who is notoriously meticulous for planning her albums) threw her millions of fans a serious curveball when she surprised released her eighth studio album, folklore. The album came less than a year after her previous album, Lover, and thanks to her collaboration with Aaron Dessner (of The National fame), sounded unlike anything Swift had released before. But folklore was just the tip of the iceberg for Swift.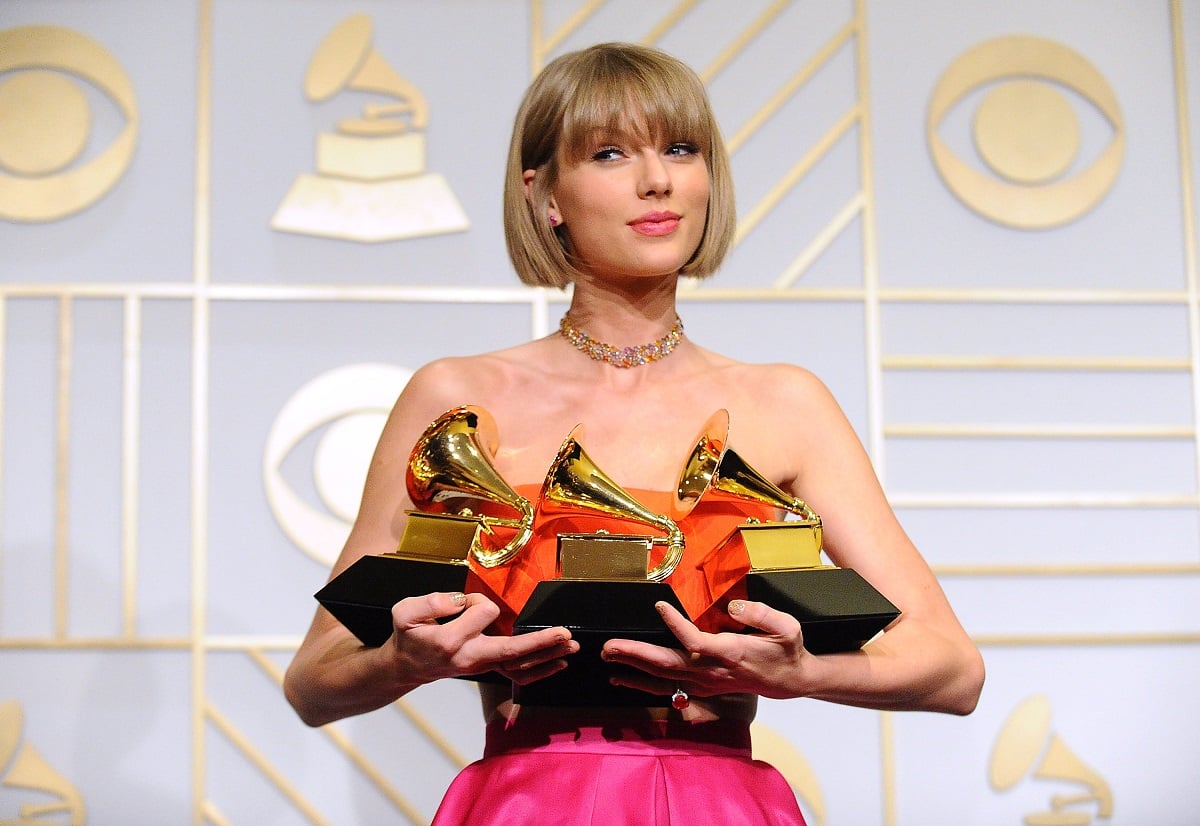 Knowing that she wouldn't be able to hold a true concert for her fans for quite some time, Swift also released a film where she, Dessner, and Jack Antonoff all met up for the first time and played folklore in its entirety which she dubbed Folklore: The Long Pond Studio Sessions. Unbeknownst to, Swifties, the "Holy Ground" singer was also working on songs for what would become her ninth studio album, evermore, while she was recording the aforementioned film.
Taylor Swift received critical acclaim for her two surprise albums
Evermore is thought of as the sister album to folklore and was released just five months after its predecessor. Swift shared that she enjoyed working with her collaborators so much and they simply couldn't stop writing songs together. Instead of venturing into a new era of music and sound, as she's always done in the past, Swift continued to explore the themes and tones that she'd uncovered in folklore.
Not only were Swift's surprise albums well-loved by fans, but they also achieved critical acclaim. In fact, folklore recently took home the top prize at the 2021 Grammy Awards for Album of the Year. While Swift thanked fans in a short speech, she actually yielded most of her time to her collaborator Dessner. Dessner kept things short and sweet at the Grammys, but went into further detail about how much the album and the collaboration meant to him in an Instagram post.
Aaron Dessner reveals the 'Fearless' singer restored his faith in music
On March 14, 2021, Dessner took to his Instagram to give thanks to everyone who had a hand in making folklore and evermore such a success. When he thanked Swift, he gave her a massive compliment and shared that she alone had helped restore his faith in music.
"And most of all thank you to Taylor," Dessner wrote about Swift. "I am constantly humbled by and grateful for our friendship and collaboration. It's such a strange thought that this time last year, we hadn't even begun our journey together, since you are now such a big part of my life. You have restored my faith in music and the ways in which it can help me and others. In a year of such uncertainty and fear, I'm eternally grateful for the music we made. You generously shared your songwriting genius with me and others on these records — and made everyone involved feel appreciated and confident in their work. I can't say enough positive things about you as an artist and a person."
Dessner and Swift will continue to collaborate on future songs
Swift has also been candid about just how much she enjoyed working with Dessner. In fact, the pair have plans to continue collaborating in the future. Dessner is currently collaborating with Swift on some of her hit songs that she is planning on re-releasing. Her latest song, "You All Over Me" from Fearless (Taylor's Version) was produced by Dessner and he has teased that there is more to come. We're sure Swifties can't wait to see what the pair dream up together next.