Taylor Swift Reveals Why She's Obsessed with Cats and Her Sweet Kitten Adoption Story
Taylor Swift is clearly a cat lover. Her beloved pets, Meredith and Olivia, even make an appearance in her new "ME!" music video, featuring Brendon Urie, who — surprise, presents her with a kitten when the singer passes on an engagement ring. Heck, Swift is even set to star in the movie musical Cats. So yeah, you could say she has a thing for felines.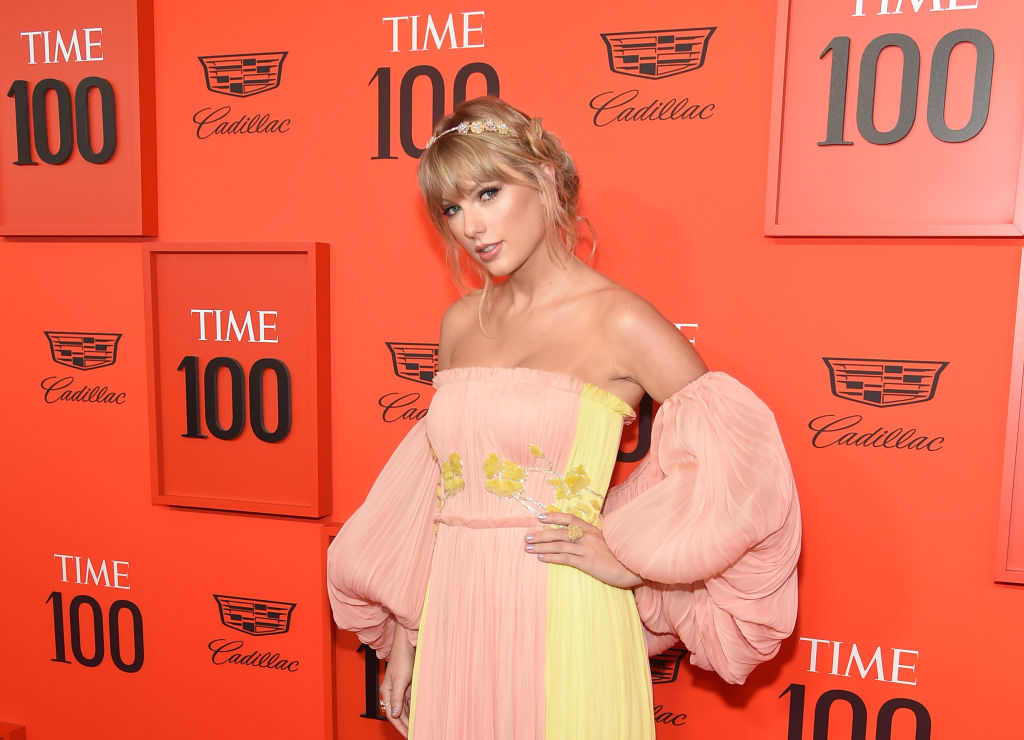 Taylor Swift explains her love of cats
In a video for TIME, celebrating the singer making the TIME 100 list of most influential people, Swift was asked about influential factors in her own life and topping the list was… cats.
She shared: "Number one for me, most influential factor in my life is cats. I have cats. I'm obsessed with them. They're just a real joy to live with. I love my cats so much that when a role came up in a movie called Cats, I just thought, I've got to do this."
She added: "This is my calling in life to do this for the ladies. So I went to cat school, which they have on set readily available for us. Learned how to be as much like a cat as I possibly could."
Why does Taylor Swift 'respect' cats so much?
If you're not a cat person, maybe Swift's obsession seems a bit strange, but she's got the evidence to back it up and makes no apologies.
Swift shared: "Cats are just really cool. They're really great. They're very dignified. They're independent. They're very capable of dealing with their own life and if you fit into that on that day, they'll make some time for you maybe."
Swift added: "I just really respect it."
She's got so much love and respect for her cats that Swift even featured her cats Meredith and Olivia in her new music video called"ME!" The video opens with Swift and Urie having a fight (in French, for some reason), where she notes that they're squabbling in front of her "young daughters" — cut to her cats.
Swift's non-feline inspiration is a biggie
Beyond her cat obsession, Swift noted that there is someone who really inspires her, though maybe not quite as much as cats.
She explained that musician Paul McCartney made an impression on her, explaining: "He's created unparalleled art and probably been faced with more pressure than most people and he's always been known to be kind to people, respectful and also really selfless as a performer."
Swift confirmed her new cat is in the music video
Ahead of the music video premiere, Swift had teased a secret "in the video I've been keeping in for months." Turns out, it was the introduction of the newest member of her family! She confirmed later on Instagram: "And then there were three…"
In an Instagram Live session with Urie, she shared the kitten's name and his adoption story. "Benjamin Button," she noted, "was just a cute kitten who didn't have a home," as he was part of a program that "tries to get cute kittens adopted by putting them in commercials and stuff."
The handler asked Swift if she wanted to hold the cat and the rest is history. She explained: "She handed me this tiny cat and he just starts purring and… he looks at me like, 'You're my mom, and we're going to live together.' I fell in love. I looked at Brendon and he's like, 'You're going to get the cat aren't you?'"
Urie added, "It was truly love at first sight, love at first purr. You did not stop. It was just adorable."
Swift noted: "He literally looked at me like, 'Adopt me please.' And I was like, 'Okay I'm going to do that.' He's just the best boy. He's the best little guy."