Taylor Swift and Selena Gomez Differ When It Comes to 1 Lasting Lifestyle Choice
In August 2020, singer Selena Gomez made fans' hearts soar with the declaration that she wanted to collaborate with her long-time best friend, Taylor Swift. While the two have dealt with many of the same hurdles in the entertainment industry and their personal lives, there's one decision they made different from the other a long time ago.
Selena Gomez and Taylor Swift have been friends for years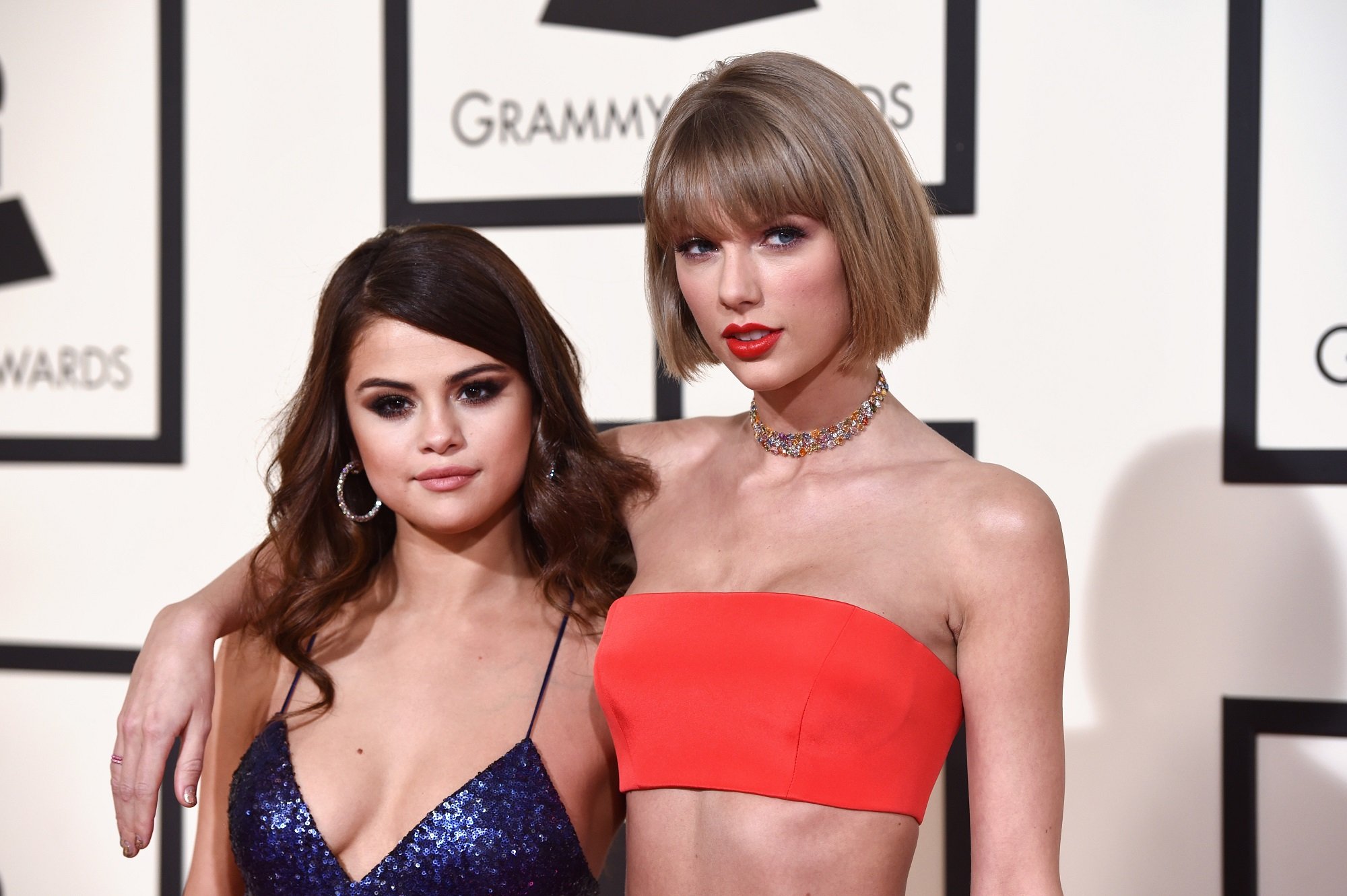 Gomez and Swift got their start in show business around the same time. As the story goes, Swift was dating Joe Jonas at the same time Gomez was linked to his younger brother (and her fellow Disney Channel star), Nick Jonas. They bonded, and though the romantic relationships that brought them together faded, their friendship did not.
"We both went through sh*t at the same time," Gomez told the Wall Street Journal in 2020. "She taught me a lot about how I should be treated at a young age." The singer also called Swift "one of my best friends in the world.," adding, "We don't agree on everything, but we respect each other with everything."
Selena Gomez has numerous tattoos
Like many other musicians (and people in general), Gomez has several tattoos. She has words, such as "Sunshine," and "Love Yourself First" in Arabic. Gomez also had numbers, letters, and symbols, including a music note, arrows, prayer hands, and a semi-colon (above) for mental health advocacy.
After releasing her 2020 album Rare, Gomez got their title tattooed on her neck. "I love tattoos," she said on the Zach Sang Show when discussing her new ink and its unique placement. "They don't scare me. I think they're beautiful. It looks good." She added that the word choice is "bigger than my album."
Swift once said she would never get one
While Gomez began collecting tattoos back in 2012, Swift said that same year she wasn't ever planning to get one. "People are always asking, 'Would you get a tattoo?' And I just… I don't think I could ever commit," she told Taste of Country. "I don't think I could ever commit to something permanent."
However, if Swift were going to get inked, it would likely be her lucky number, 13, which often appears as an Easter egg in her work. In addition to writing lyrics on her arms during her Speak Now Tour, she's had the number drawn on her, something she brought back during her Reputation era.
Why Swift was rumored to have changed her mind
Months after her mom, Andrea Swift, drew the number on her hand, rumors spread that Swift had gotten a tattoo. Tattoo artist JonBoy of JonBoy Tattoo in New York City tagged the singer in a photo of a blond woman with a rose tattoo on the back of her neck. He also geo-tagged it with one of her song titles: "Welcome to New York."
While Swift never directly responded, she shut the rumors down in June 2019. Ahead of the release of her Lover single "You Need to Calm Down," she shared the above artwork, in which she has a large, fake back tattoo. The choice to show her bare neck seems pointed when taken in context with the JonBoy's Instagram post.