Taylor Swift Sneakily Confirms a Self-Directed Video Is on the Way: Is It Another 'Folklore' Single?
Musician Taylor Swift never says anything in an interview without carefully considering its implications. So when she casually revealed she was directing a video in November 2020, fans clocked this as one of her infamous Easter eggs. Could it be another Folklore single music video, or something else?
Taylor Swift directed her last 2 music videos
Swift began regularly co-directing her music videos during her Lover era in 2019. She worked with Dave Meyers on "Me!" and Drew Hirsch on subsequent singles "You Need to Calm Down" and "Lover." For her last Lover music video, "The Man," she took the sole director's chair.
"It just was the easiest and quickest way to get this video done the way that I wanted to do it," Swift revealed of "The Man" in a behind-the-scenes video published on her YouTube channel. Given the subject matter, she wanted a woman to be in charge. "I had the best time," Swift added, of being a solo director.
On directing her own projects
Naturally, Swift continued this pattern with her surprise 2020 album, Folklore. The first single and (to-date) only music video, "Cardigan," debuted with the album on July 24, 2020. And this time, Swift took on even more responsibilities aside from starring in the video.
"The music video for 'cardigan' will premiere tonight, which I wrote/directed," Swift wrote ahead of its release. "The entire shoot was overseen by a medical inspector, everyone wore masks, stayed away from each other, and I even did my own hair, makeup, and styling," she added, citing precautions taken due to the coronavirus (COVID-19) pandemic.
Swift said she 'was on a video shoot' when Biden was elected
RELATED: Taylor Swift and Other Pop Stars Who Could Perform at Joe Biden's Inauguration
When no further music videos arrived, fans chalked this up the pandemic. But Swift also had other things on her plate. She showed support for Democratic nominee Joe Biden in the 2020 presidential election. When he officially became president-elect, the artist learned the news as many others did — while doing other things.
"I was on a video shoot, but I was directing, and I was standing there with my face shield and mask on next to my director of photography, Rodrigo Prieto," Swift told Entertainment Weekly, citing her frequent collaborator. "And I just remember a news alert coming up on my phone that said, 'Biden is our next president. He's won the election.'"
Why it may not be a 'Folklore' music video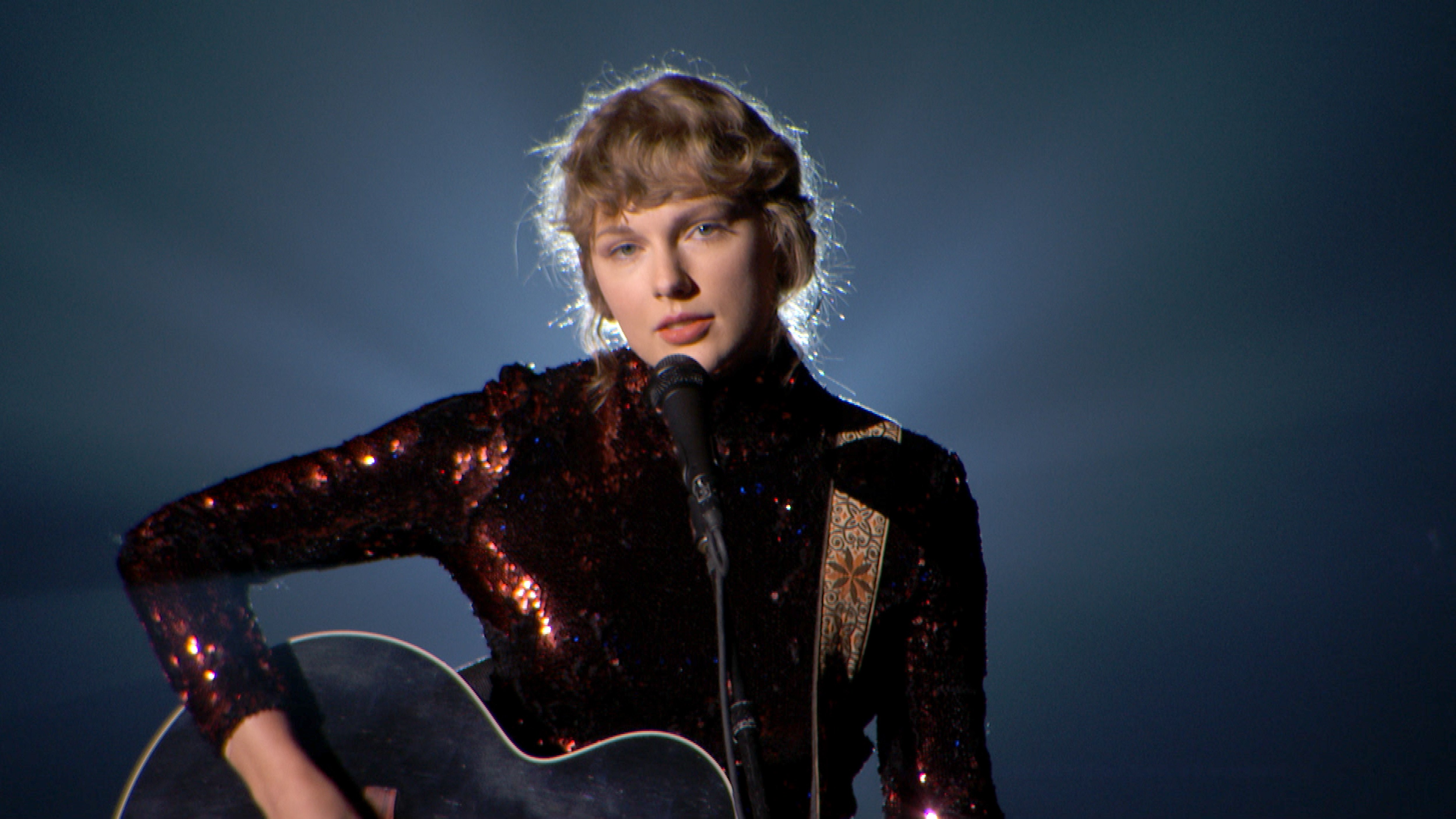 When Swift refers to "a video shoot," most minds immediately go to another music video. Specifically, another Folklore music video. However, the artist was pretty careful not to reveal this definitively in the interview. And, these days, her directorial skills have been utilized in other ways.
On November 25, 2020, Swift's latest project, Folklore: The Long Pond Sessions, dropped on Disney+. The concert film showcases her with the album's collaborators, Aaron Dessner and Jack Antonoff, performing it in full. Swift took on her first feature-length directing gig with the movie.