Fans Think Taylor Swift Stole From Hilary Duff (Again) For 'Lover'
Taylor Swift's latest album, Lover, is officially here, and though it's only been out for a few hours, Swifties everywhere are losing their minds. Already, there is a healthy debate about which song is the best, ("Cruel Summer" is definitely winning that battle thus far), and diehard fans are proclaiming that this is Swift's best …
Taylor Swift's latest album, Lover, is officially here, and though it's only been out for a few hours, Swifties everywhere are losing their minds. Already, there is a healthy debate about which song is the best, ("Cruel Summer" is definitely winning that battle thus far), and diehard fans are proclaiming that this is Swift's best album to date. However, some fans are far more critical of Lover and are claiming that the 29-year-old songstress has stolen from another singer, Hilary Duff, to create a part of her latest album.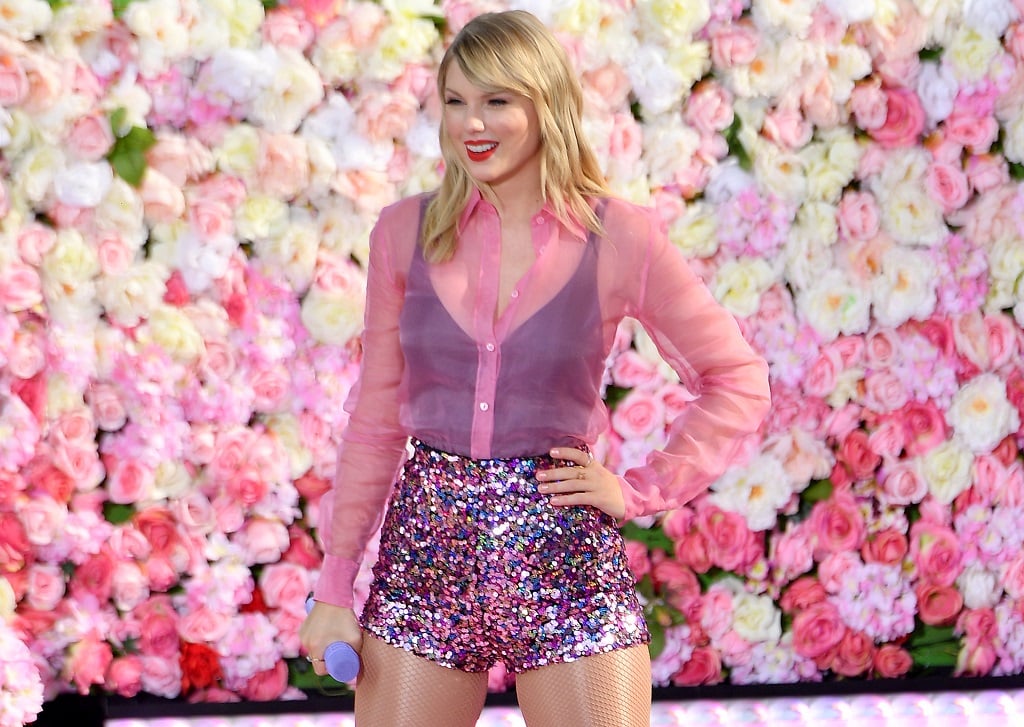 Identical lyrics
This isn't the first time that Swift has been accused of stealing from the popular actress. Back in 2017, shortly after Swift's sixth studio album, Reputation, was released, fans were quick to spot that Swift has used an identical lyric from Duff's song, "Breathe In, Breathe Out" for her song "Getaway Car." "X marks the spot where we fell apart," are lyrics that appear in both songs, though Duff's song came out 2 years prior to the "Lover" singer's.
Getaway Car
Most fans were willing to chalk the identical lyrics up to coincidence. After all, many singers and songwriters are easily influenced by one another, even if it's just unconsciously. However, fans were quick to point out that Swift had openly shown her appreciation for the song "Breathe In, Breathe Out" prior to releasing "Getaway Car."
Breathe In. Breathe Out
Back in 2015, a Swiftie asked Swift what was her favorite song off of Duff's new album was. "Taylor, what is your favorite song from Hilary Duff's new album? And if you haven't listened, what are you waiting for," the eager fan questioned. Taylor responded back via her Tumblr page "'Breathe In, Breathe Out', obviously." With this simple response, the Lover songwriter made it very apparent that she really enjoyed Duff's song.
Swift's new album, Lover
Now, in the midst of Lover's release, fans are accusing Swift of loving "Breathe In. Breathe Out" a little too much. While some fans were willing to give Swift the benefit of the doubt for her reference in "Getaway Car", many fans were not pleased about how eerily similar Swift's new song "Paper Rings" sounds to "Breathe In. Breathe Out." The verse melodies sound fairly identical, even to the untrained ear.
Paper Rings
"Am I nuts or did Taylor Swift steal from the same Hilary Duff song for two albums in a row? This time it's the verse melody. Here's a comparison of Paper Rings (2019) and Breathe In. Breathe Out. (2015)," one fan Tweeted about the uncanny resemblance.
"Listen to Hilary Duff's song "Breathe In. Breathe Out" and then listen to Taylor Swift's "Paper Rings" You can't tell me that these two songs don't sound the same," another Twitter user sounded off. "…..is it just me or does Paper Rings sound reeeeeeally similar to Breathe In. Breathe Out by Hilary Duff ??," another fan questioned. One fan even asked if Matthew Koma ("Breathe In. Breathe Out's songwriter and Duff's fiance) and Dan Brook (Koma's co-writer) were getting paid for Swift's new song, "Paper Rings" on Twitter. Koma liked the post, but has since unliked it.
Fans draw attention to Duff's album
Of course, some Swifties find the whole debate ridiculous and are coming to Swift's defense. "Some ppl are so annoying … how many songs have the same words or even same lines? Hundreds. How many songs have the same melodies and beats? Hundreds. If y'all want to talk about plagiarizing, listen to "Baby Don't Lie" from Gwen Stefani and "Lies" by Hilary from Breathe In. Breath Out … literally the same," one fan chimed in, declaring that Duff had stolen from another artist for the same album Swift was accused of stealing from.
Creative property
The plot thickens. There's so much to take into account when we talk about what is considered intellectual or creative property. Since there are no hard and fast rules about what constitutes as influence or borrowing and what constitutes as stealing, it's hard to say if Swift really did steal from Duff for parts of Lover. But with Swift being a champion for ownership these days (and artists owning what they create), this situation doesn't really help her case.