Is Taylor Swift Really 'a Tennessean'? How She's Pushed For Reform In Her Conservative Home State
Celebrity Taylor Swift is no stranger to using her star power to make a change. After calling out Donald Trump, her latest move is to focus on the issues in her home state of Tennessee.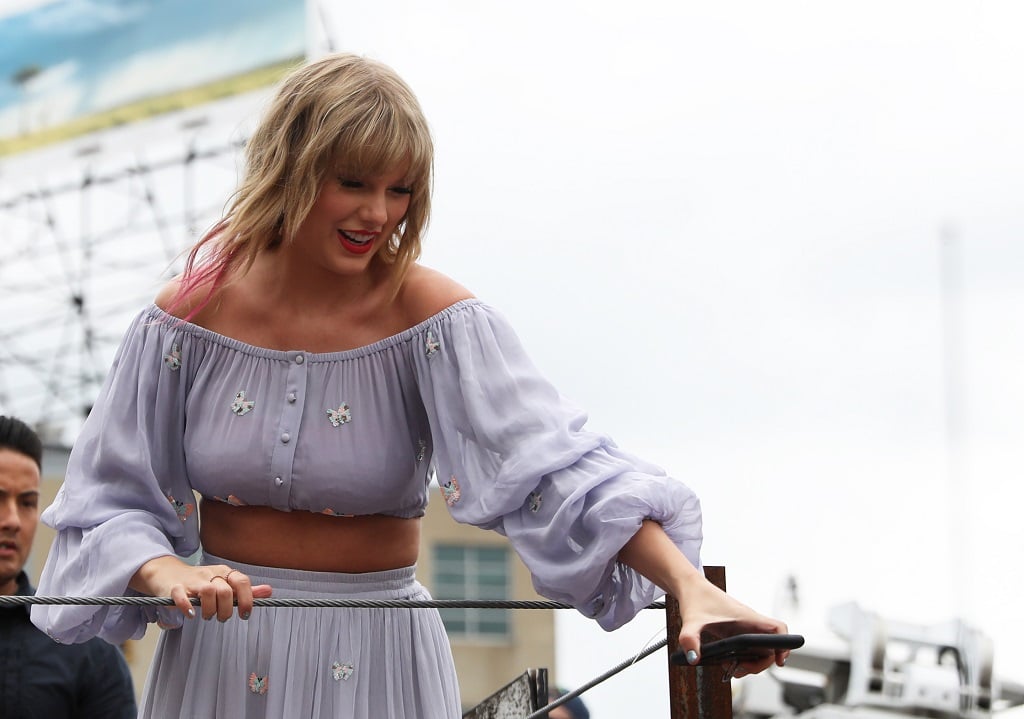 But is she really from Nashville? With home across the country, some fans aren't certain. Here's a look at how she ended up there, as well as what she's doing to fight for the Black community in her own backyard.
Taylor Swift got her start as a young singer in Nashville
As the story goes, Swift was "discovered" by Big Machine Records founder Scott Borchetta in 2005. Her self-titled debut album was released in 2006, kick-starting her career with its lead single "Tim McGraw." The genre of country music was dominated by men and women much older than her, and Swift took her real-life teenage experiences and tapped into a new, younger market.
In October 2019, she celebrated 13 years since her first album, writing, "You guys made me into a headliner because you wanted to see me play. And your support all these years is what's helped me stay true to that kid I was when I started out." Though she has shifted from country music to pop, the message still stands.
She was actually born and raised in Pennsylvania
Before Swift moved to Nashville, she lived in Pennsylvania. She grew up interested in the performing arts and writing her own music, securing a deal with RCA Records. A few years later, her family moved to Tennessee so that she could pursue her passion in the home of country music: Nashville.
Though she doesn't typically refer to PA as her home, she has called attention to her upbringing in the past. In December 2019, she wrote and released the holiday tune "Christmas Tree Farm," which paints a picture of her early years living in the countryside of the northern state.
Swift first spoke about her 'Tennessee values' in 2018
Swift began to broach the subject of politics in recent years. The media had a field day when, in October 2018, she posted the above on Instagram. In her lengthy caption, the musician writes about how the then-upcoming mid-term elections had spurred her to speak out against Marsha Blackburn, about whose policies she wrote, "These are not MY Tennessee values."
Though Blackburn did win, Swift hasn't backed down. In the year-plus since she has spoken up several times. Ahead of the release of her June 2019 single "You Need to Calm Down," she penned a letter to Tennessee Senator Lamar Alexander, asking for his support on the Equality Act, which, among other things, protects the LGBTQ community from discrimination.
Her latest statement goes beyond politics
Today, Swift doesn't shy away from declaring that she's a Democrat. But not every seemingly "political" statement is geared toward the right or the left. Amid a renewed focus on the Black Lives Matter movement in June 2020, that many controversial statues (particularly in Southern states) remain has become a talking point. And Swift is speaking directly to those in Tennessee with a new statement.
"As a Tennesseean, it makes me sick that there are monuments standing in our state that celebrate racist historical figures who did evil things," she writes in the post on her social media accounts. She adds that she's "asking the Capitol Commission and the Tennessee Historical Commission to please consider the implications of how hurtful it would be to continue fighting for these monuments."