Taylor Swift's 'The Man' Music Video: There Are Still 2 Possible Release Dates Left This Month
Musician Taylor Swift is known for dropping Easter eggs when it comes to her songs, albums, music videos, and more. Lately, fans are excited about one thing above all else: A music video for her latest single, "The Man." And even though Swifties have already received a lot, there's still a chance that a music video is coming. Here's when (and why) we think they're right.
Taylor Swift's latest single is 'The Man'
"The Man," which is the fifth track on Swift's seventh album, Lover, has been one of her most-talked-about songs since even before its release. She first posted some of its lyrics "I'd be a fearless leader. I'd be an alpha type," in a black-and-white photo from her September Vogue cover shoot.
The title, along with the rest of the tracklist, came a week before the album dropped. Swift has gone on to perform the song multiple times: At her NPR Tiny Desk concert, at a live show in Paris, and as the start of the medley during her American Music Awards performance, to name a few.
She released a lyric video for the song
Prior to Lover's release, Swift dropped three official singles: "Me!," "You Need to Calm Down," and "Lover." ("The Archer" was billed as a promotional single.) And for months after, Swifties eagerly awaited a post-album single, but instead got a few other treats (like "Christmas Tree Farm").
However, news began to circulate in early 2020 that a fourth official single was on its way. "The Man" entered the charts on Jan. 27, 2020, just one day after Swift chose not to attend the Grammy Awards, where it had been rumored she would be performing the song. Then, on Feb. 7, a lyric video dropped.
Swift dropped a live video as well
A lyric video, in the case of most of Swift's singles, is typically followed by a music video. So many were surprised when, on Feb. 18, 2020, Swift released not a choreographed music video, but a recording of her acoustic performance of the song in Paris back in Sept. 2019.
"The Man" is a very important song to Swifties. In a Tumblr post that Swift liked, a fan explained how it can "become a source of strength and empowerment for a lot of women in their daily lives." Many others agree, and would like to see a music video.
Here's when we think 'The Man' music video could arrive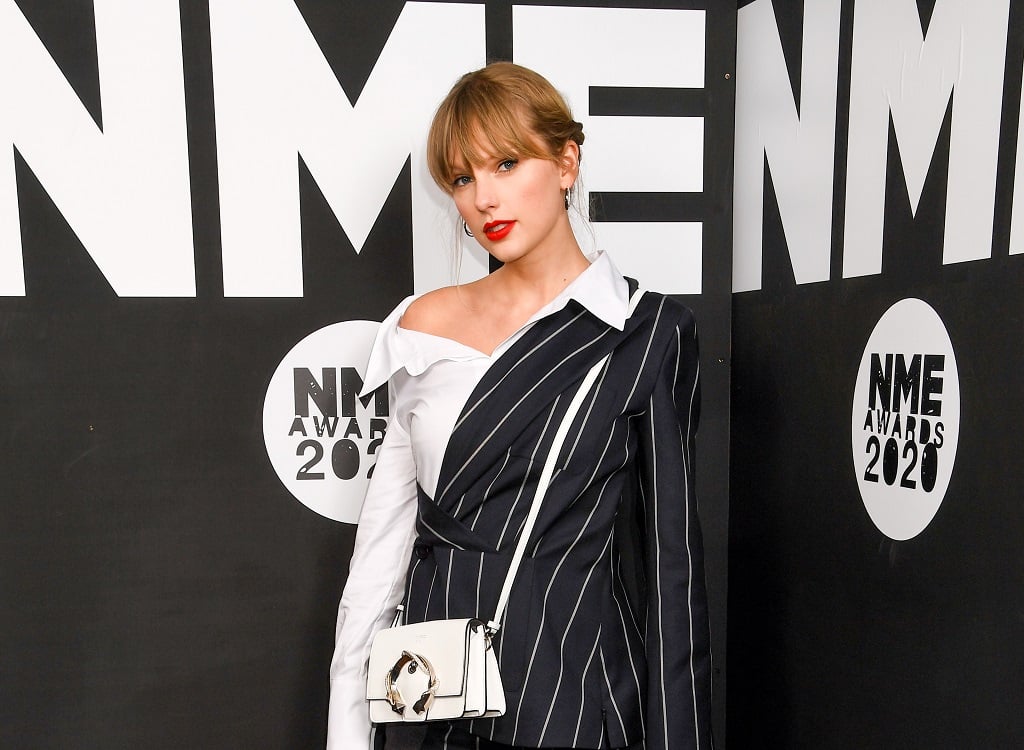 When it comes to Easter eggs, Swift utilizes aesthetics, along with numbers and words. As you can see from all of the photos and videos above, "The Man" has lent itself to a black-and-white color palette, which she's been using into these first two months of 2020 (including at Sundance). If that means anything, perhaps it's that Swift is saying there's more to come.
And if there is, and we're really getting a "The Man" music video, we have an idea when it will be. Swift is obsessed with the number 13, and uses it whenever possible. Feb. 25, 2020 = 2+2+5+2+2=13, so that's a likely date. The other option would be Saturday, Feb. 29 (2+2+9=13, leaving off the year), but the first seems more in line with Swift's past decisions. Here's to hoping!