Taylor Swift's 'Tim McGraw' Debuted 15 Years Ago: Who Is the Song About?
Musician Taylor Swift marks 15 years since her first release in 2021. Her debut single, "Tim McGraw," dropped a decade and a half ago. The country song helped her carve out a path in the industry as a teenager. But despite its name, the lyrics aren't about another famous artist.
Taylor Swift's first single was 'Tim McGraw'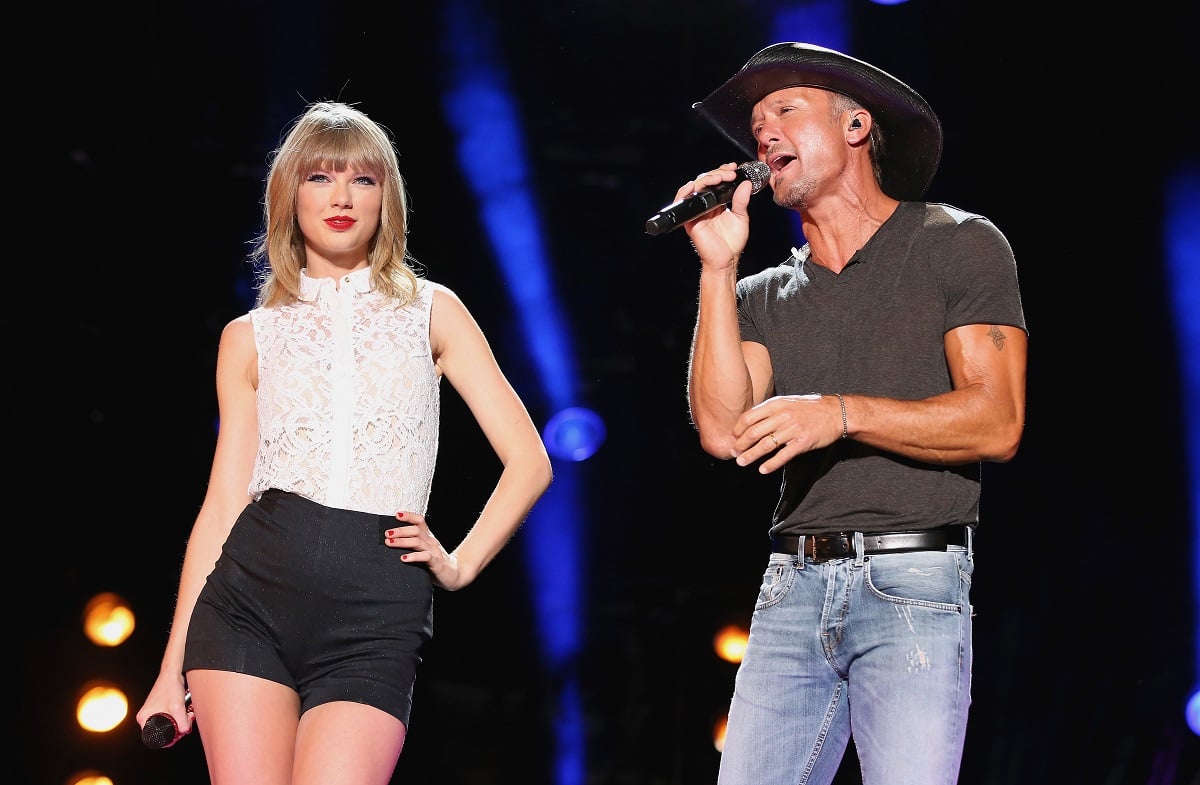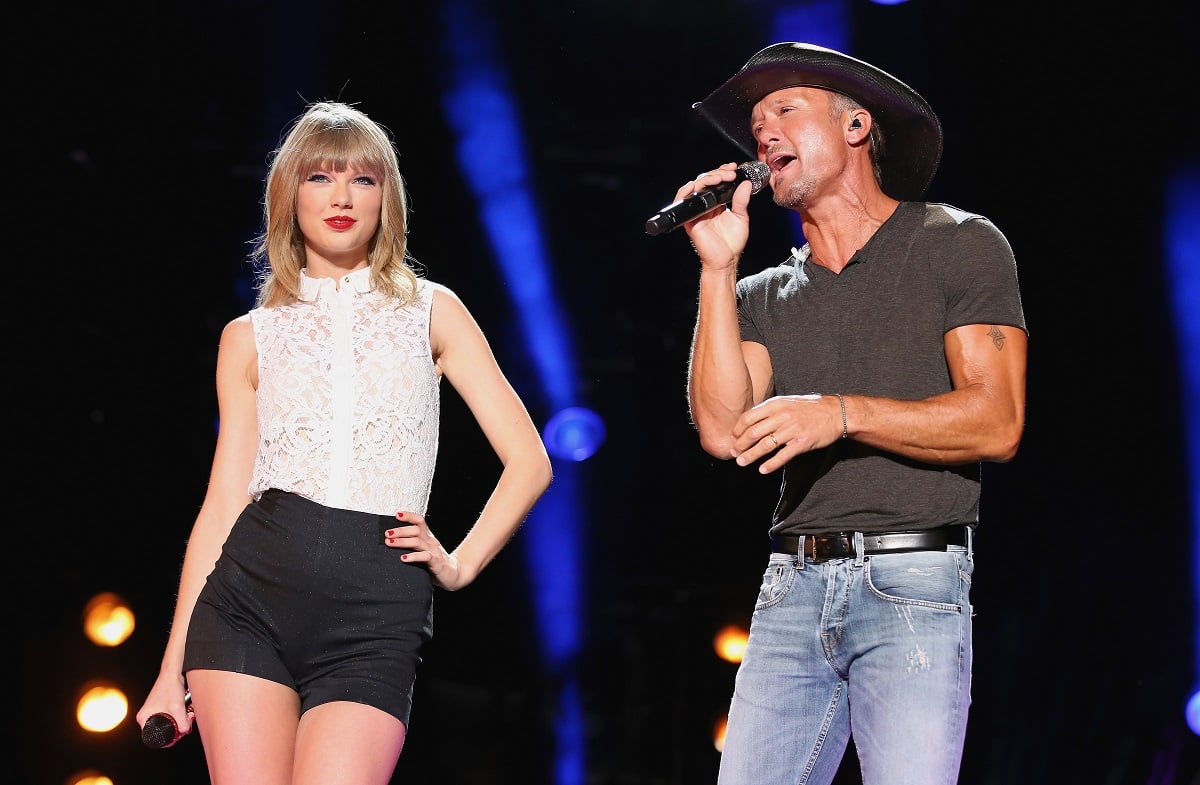 After years of pursuing a music career, Swift landed a deal with Scott Borchetta and Big Machine Records. She released her debut single, "Tim McGraw," on June 19, 2006. The country song struck a chord with critics and listeners of the genre, giving the teenager her first hit.
"Tim McGraw" landed on the Billboard Hot Country Songs chart, spending 35 weeks on the chart and peaking at No. 6. It also charted on the Billboard Hot 100, debuting at No. 86 and eventually rising to No. 40. Swift took home two accolades for the single: a BMI Award and a CMT Music Award.
The song isn't about the singer — it's about an ex
So who is "Tim McGraw" about? Like many of Swift's hits, she penned it for an ex-boyfriend. "I wrote [the song] in my freshman year of high school," Swift told CMT.com in 2006. "I got the idea in math class." The artist noted she "was just sitting there, and I started humming this melody, adding that she "related it to this situation I was in."
She continued. "I was dating a guy who was about to go off to college. I knew we were going to break up. So I started thinking about all the things that I knew would remind him of me. Surprisingly, the first thing that came to mind was that my favorite country artist is Tim McGraw."
Are Taylor Swift and Tim McGraw friends?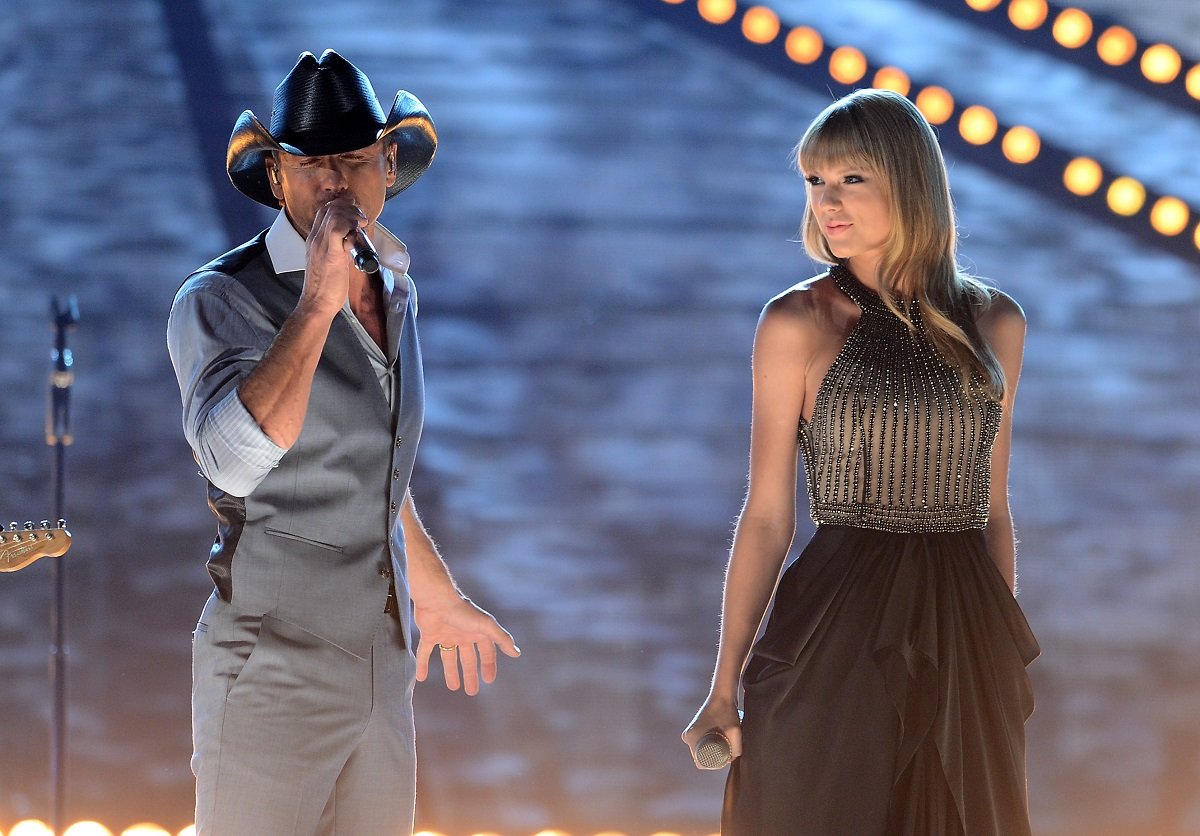 When she wrote "Tim McGraw," Swift was just another fan of the artist. But it opened doors for her with prominent industry names, including McGraw himself. She introduced herself to the country star the following year at an award show, which led to her opening for him and his wife, Faith Hill, on their Soul2Soul Tour in 2007.
Throughout her country music career, Swift and McGraw stayed in touch. They collaborated on the single "Highway Don't Care" (along with Keith Urban), which earned several awards, including a Grammy nomination for Best Country Duo/Group Performance.
Even after Swift ventured into pop, she never forgot her roots. She brought Hill and McGraw on stage with her at her Nashville show during her Reputation stadium tour. So what song did the three of them sing together? "Tim McGraw," of course.
How McGraw felt about Swift using his name
It's one thing to receive a name-drop in a song, especially if it's positive. But having someone title a track with your name, especially their debut that goes on to be a hit, could be overwhelming. McGraw admitted to Apple Music (via Billboard) in 2021 that he "was a little apprehensive" initially.
"When I first heard 'Tim McGraw' by Taylor Swift, I mean, I thought it was a good song," he said. "I thought, 'Have I gotten to that age now to where they're singing songs about me? Does that mean I've jumped the shark a bit? Is everything still cool?'" Regardless, he's "a big fan" of Swift, saying, "I just think she's one of the greatest artists to come along in a long time."