Taylor Swift Doesn't Know When She'll Tour Again or if 'Lover Fest' Will Happen: 'That's a Scary Thing'
Before 2020 became a year with not one but two new Taylor Swift albums, her fans (known as Swifties) were most looking forward to her Lover Fest Tour. The coronavirus (COVID-19) pandemic did away with all concerts — for now. What does the future look like for Swift when it comes to touring?
Taylor Swift released 'Lover' in 2019
It seems like a lifetime ago for Swifties, but in 2019, the singer began promoting her seventh studio album, Lover. The record marked the first in her new deal with Republic Records. Following singles "Me!," "You Need to Calm Down," and the titular track, the album debuted in August.
Like her previous albums, Lover was an overnight success, debuting at the top of the Billboard Hot 100. "This album is very much a celebration of love, in all its complexity, coziness, and chaos," she wrote. "It's the first album of mine that I've ever owned, and I couldn't be more proud."
Her 'Lover Fest' tour was shut down due to coronavirus
Less than a month after its release, Swift announced her 2020 tour dates. "The Lover album is open fields, sunsets, + SUMMER," she tweeted. "I want to perform it in a way that feels authentic. I want to go to some places I haven't been and play festivals. Where we didn't have festivals, we made some. Introducing, Lover Fest East + West!"
But before her tour began, the pandemic struck. "I'm so sad I won't be able to see you guys in concert this year, but I know this is the right decision," Swift wrote in April 2020. "Please, please stay healthy and safe. I'll see you on stage as soon as I can but right now what's important is committing to this quarantine, for the sake of all of us.
Swift is unsure about the future of touring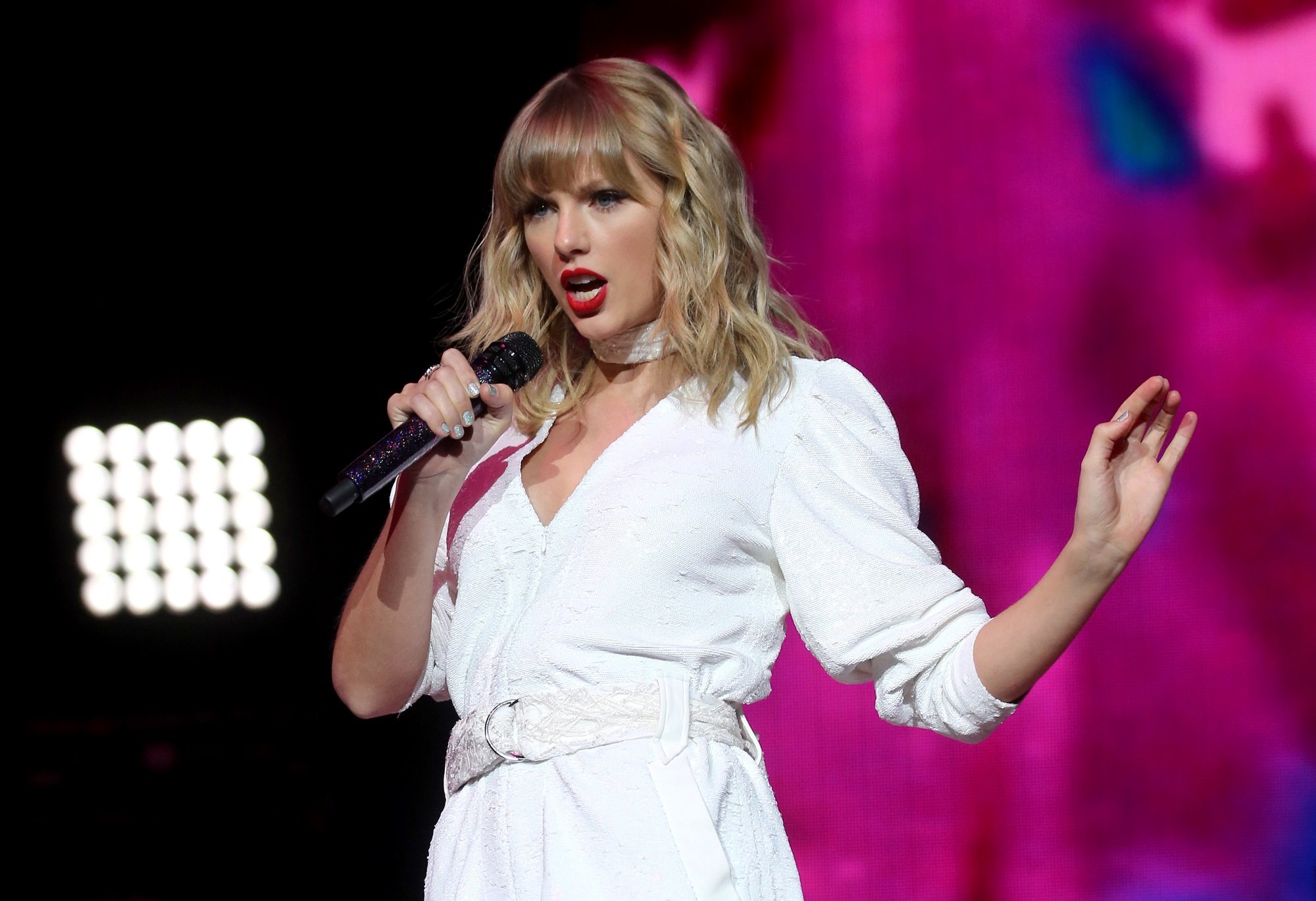 Months later, Swift reflected on this change, calling it "confusing" and 'hard to watch." "I have no idea what's going to happen with touring; none of us do. And that's a scary thing," she told Entertainment Weekly. "I think we're all just trying to keep our eyes on the horizon and see what it looks like."
"I don't know what incarnation it'll take and I really would need to sit down and think about it for a good solid couple of months before I figured out the answer," she said of future concerts. "Because whatever we do, I want it to be something that is thoughtful and will make the fans happy and I hope I can achieve that. I'm going to try really hard to."
'Folklore' and 'Evermore' helped her maintain her connection with fans
But Swifties got more than they bargained for in 2020. Swift released Folklore in July, followed by Evermore in December. "I think that maybe me wanting to make as much music as possible during this time was a way for me to feel like I could reach out my hand and touch my fans, even if I couldn't physically reach out or take a picture with them," she said.
"Most of us were feeling really shaken up and really out of place and confused and in need of something comforting all at the same time," she continued. "And for me, that thing that was comforting was making music that felt sort of like I was trying to hug my fans through the speakers. That was truly my intent. Just trying to hug them when I can't hug them."