Are Taylor Swift and Zoe Kravitz Still Friends?
Taylor Swift's former squad member Zoe Kravitz said some touching words about her in 2021. Learn more about their friendship.
As a prominent player in the entertainment industry, Taylor Swift has a lot of famous friends. Some, like model Karlie Kloss, she's allegedly drifted away from. But others she's still close to, even if they're not spotted out together all that much. Are Swift and actor Zoë Kravitz still friends in 2021?
Taylor Swift and Zoë Kravitz have known each other for years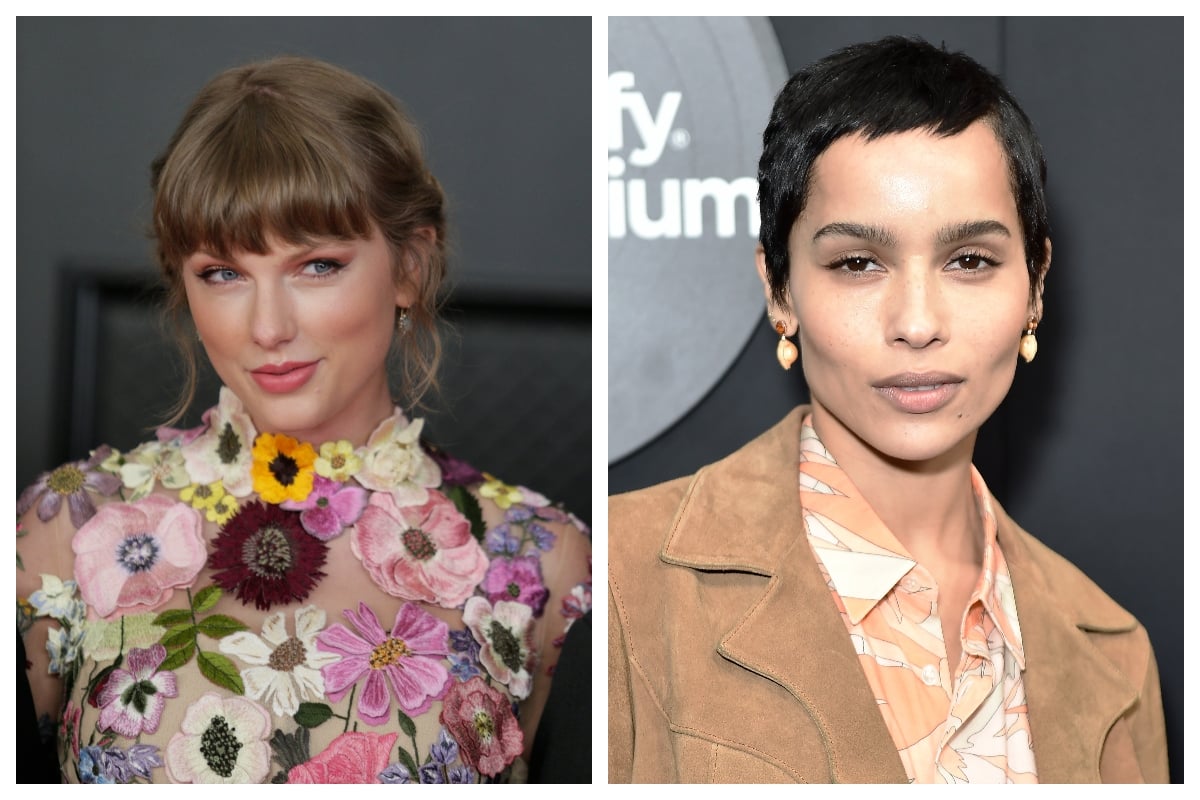 Those who've followed Swift's career thoroughly recall her "girl squad" years. She started off hanging out with Selena Gomez and other young celebrities in the Disney Channel crowd, but soon, the media became more focused on who she was dating than who her friends were.
Frustrated by the constant tabloid headlines about her romantic life, Swift began spending all of her time out in public with friends. She brought them to award shows and events, and was frequently photographed with pals like Martha Hunt. Kravitz was among those Swift hung with during that era.
They apparently shared a 'pod' during the pandemic
Though the constant barrage of group photos and annual Fourth of July parties ended, Swift's remained close with many of her pals from that time, such as Blake Lively. It looks like Kravitz also stayed in touch with the singer — so close, in fact, that they were together during the coronavirus (COVID-19) pandemic.
A photographer directed Swift while taking photos of Kravitz during a remote photo shoot. "Zoe was being very strict about it anyway because she's shooting a movie," Jake Silverstein of the New York Times told Women's Wear Daily in December 2020. "And Taylor Swift was in her pod and willing to assist."
Kravitz celebrated Swift's Grammy win in 2021
It's unclear precisely who this London-based pod consisted of. But Swift took many precautions throughout 2020. In fact, she wrote her eighth studio album, Folklore, entirely from her home, while communicating with producers Aaron Dessner and Jack Antonoff virtually. Another 2020 album, Evermore, followed just months later.
Swift made her first in-person appearance at an award show in more than a year with the Grammy Awards in March 2021. She performed with Dessner and Antonoff, and later, took the stage with them to accept her record-breaking third Album of the Year award. Kravitz celebrated her friend's achievement with a throwback in her Instagram Story.
Kravitz sent a message to Swift at the BRIT Awards
Swift's second award show of the season arrived in May. She attended the 2021 BRIT Awards, surprising many of her fans. Though she didn't take home the award she was nominated for, she won a lifetime achievement honor: The Global Icon Award.
Ahead of Swift's acceptance speech, a video played featuring messages from friends and past collaborators. Kravitz participated. "Nobody works harder than her," the actor said of her pal. "It's this beautiful ongoing journey. And she's driven by her love of music. She's just never gonna stop."