What Was Taylor Swift's Age When She Recorded 'Love Story'?
Singer Taylor Swift dropped the first of her re-recorded old songs just in time for Valentine's Day 2021. The occasion has been a long time coming for both the artist and her fans, who are dedicated to listening only to the versions she owns. What is Taylor Swift's age now, and how old was she when she recorded "Love Story" the first time?
Taylor Swift released her second album in 2008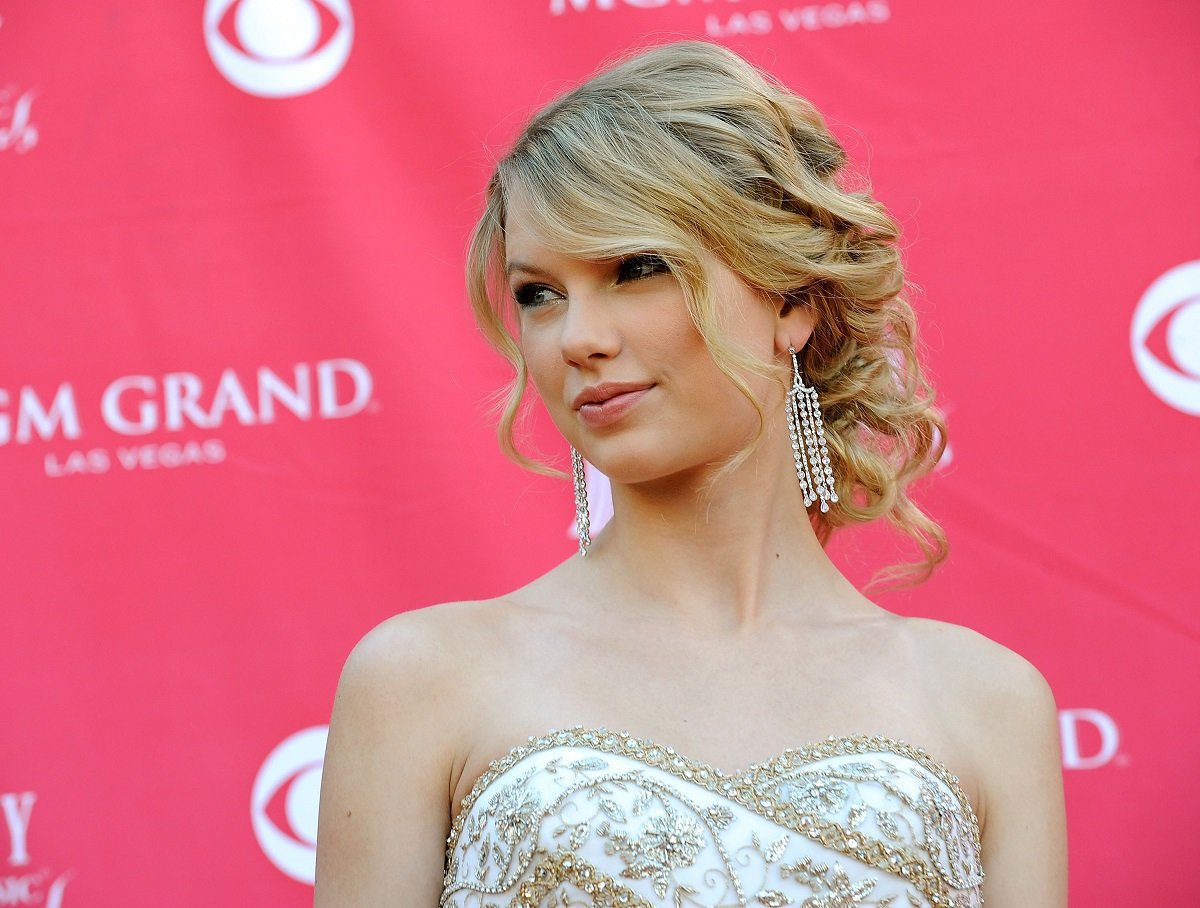 Swift broke out on the music scene in 2006. Her self-titled debut album was a change for the country music industry, putting the teenage singer-songwriter into the spotlight. Her lead single, "Tim McGraw," was followed by popular singles like "Teardrops on My Guitar" and "Picture to Burn."
But it was Swift's second album, Fearless, that really set her apart. Like her previous record, the artist co-wrote every song, including singles such as "White Horse," "Fifteen," and the title single. This led to her first headlining tour and her first Grammys, including the top prize, Album of the Year.
Her first big single was 'Love Story'
Swift began her second era with her September 2008 single "Love Story." The song peaked at No. 4 on the Billboard Hot 100. At the time, it was her highest-performing single (though "You Belong with Me" would soon surpass it). A music video for the song, which goes through different time periods, brought it even more attention.
"I used to be in high school where you see [a boyfriend] every day," "Swift said in a Los Angeles Times interview about her inspiration. "Then I was in a situation where it wasn't so easy for me, and I wrote this song because I could relate to the whole Romeo and Juliet thing," she added of being young and in love.
Swift began re-recording her old music in 2020
RELATED: Billboard Woman of the Decade Taylor Swift Reveals When She's Going to Begin Rerecording Her Old Hits
Over the past 10+ years, Swift continued to release new music, shifting genres and becoming one of the biggest pop stars of all time. But in 2019, she revealed her feud with music manager Scooter Braun, who, after purchasing her former label, refused to sell her the rights to master recordings.
However, there was a loophole. Swift told her fans that she planned to re-record her old albums as soon as she was legally able. As of November 2020, the artist could re-record songs from her first five albums: Taylor Swift, Fearless, Speak Now, Red, and 1989.
Taylor Swift's age when she re-recorded 'Love Story'
On December 2, 2020, a commercial featuring a snippet of Swift's re-recording of "Love Story" aired. She then told Zane Lowe for Apple Music that she began re-recording her masters a month earlier. Swift's age was mentioned in the interview, as, when it dropped, she had just celebrated her 31st birthday.
Swift dropped the entire song "Love Story (Taylor's Version)" on February 12, 2020. "Hey guys so who's gonna tell 18 year old me that our love story would still be going strong all these years later?" she wrote on Twitter. "Thanks for the ways you fill my life with love 24/7, every d*mn day. Happy Valentines Day."