Taylor Swift's Earned an Easy $26 Million for This Endorsement
Find out how Taylor Swift made a quick $26 million in a simple endorsement deal.
Taylor Swift is a massive name in pop music and entertainment in general. With the surprise release of her most recent album, Folklore, it's clear that her star power is gigantic and her place in the history of pop culture has already been cemented.
It, therefore, follows that Swift, like many other pop stars and celebrities, would be very attractive toward companies looking for celebrity endorsements. Massive brands with the money and influence to acquire celebrity endorsements are naturally attracted to celebrities like Swift.
Not only is Swift a massive pop star, but her carefully crafted persona of being down-to-earth and relatable has stayed solid even as she's risen to her current status of being a millionaire mainstream pop star. Fans think that Swift is like them, and thus may be more inclined to be influenced by the brands that pay Swift to endorse them. So how much money can Taylor Swift make from promoting a product?
Taylor Swift's rise to stardom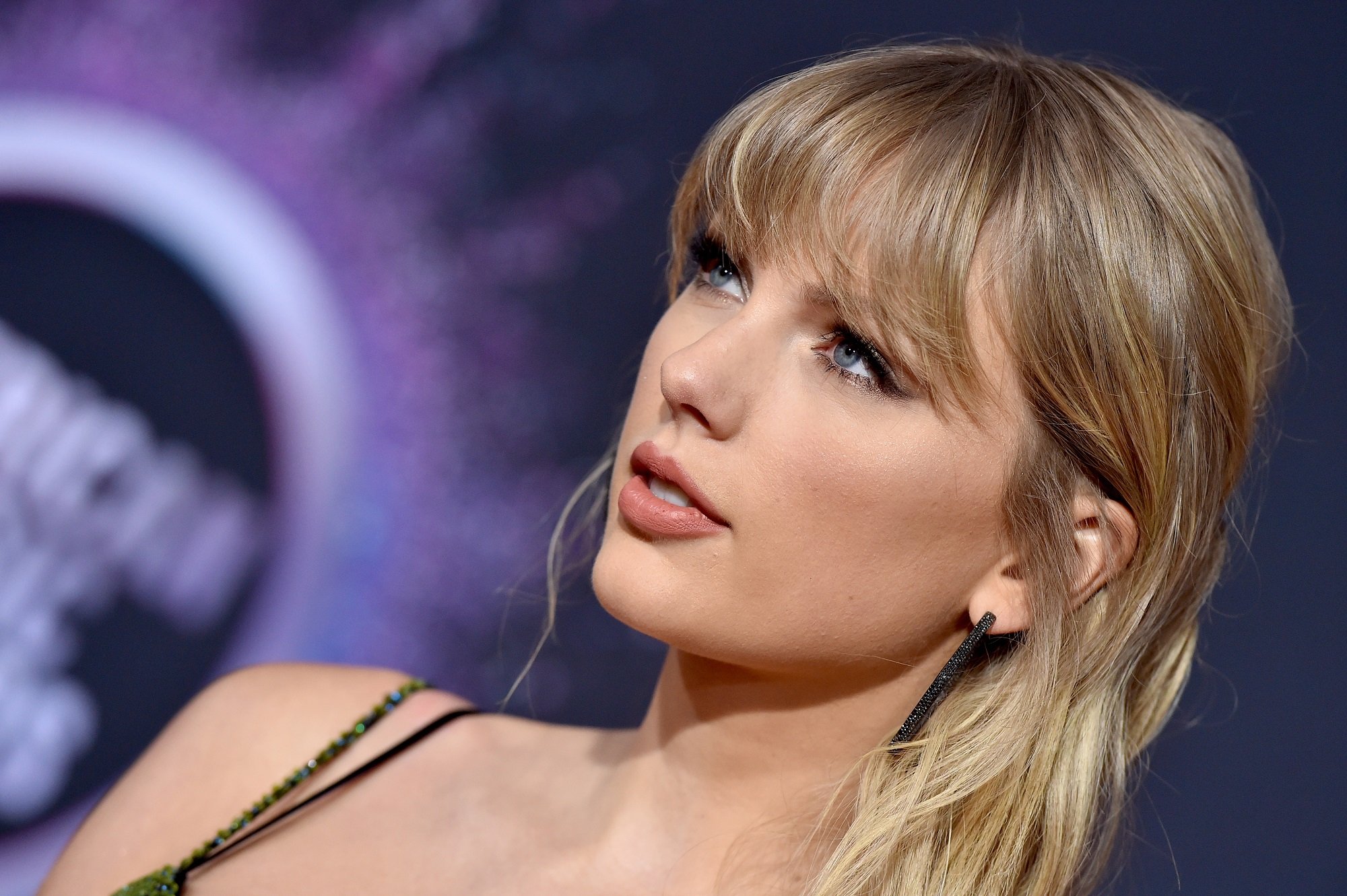 Back in the 2000s, Swift's persona of being an average girl next door with a guitar was more honest. She started singing and writing music as a teenager, and her first big hit, "Teardrops on My Guitar" was about her experience of having a crush on a boy that went to her high school.
Her initial success was as a country musician, and the other singles off her debut album have more explicit country themes and instrumentation. She followed this debut album with Fearless, another country album that included massive hits "You Belong With Me" and "Love Story."
However, Swift would eventually transition out of being a country singer. She left some of her old songs behind, and embraced more of the pop styling that had been present but not at the forefront of her earlier music.
This transition was heavily discussed and scrutinized, but Swift found success as a regular pop star on her next two albums, Red and 1989. She also began acting around this time, with her debut film role in 2010's Valentine's Day, and a more recent role in Tom Hooper's Cats.
Taylor Swift's persona
At this time, her public image was starting to change as well. Swift's love life and frequent break-ups were in the public eye, as well as rumors about Swift being less kind and innocent as she seemed in her music.
On 1989 she addressed some of the accusations that followed her, most successfully with Blank Space, a song that satirized her image as a crazy ex. 
Her next albums were less solid. Reputation was meant to embrace the "mean girl" rumors, but was less critically successful. Lover was intended as a return to being a straightforward pop star, and was therefore much more successful.
Folklore was where Swift found her musical footing again – returning to her roots with a stripped-down indie folk album, and not playing into the media's image of her at all.
Taylor Swift's endorsements
Swift has done many endorsements throughout the years. One of the most discussed was a 2018 political endorsement for the Democratic Party candidates in the state of Tennessee.
However, Swift has had more conventional brand endorsements, like the Got Milk? campaign, Keds footwear, and Apple Music.
But one of the biggest brand deals that Swift landed was with Diet Coke. Though Coca Cola is a controversial company for the unhealthy products it pushes and potential links to anti-union paramilitaries in Latin America, it's one of the biggest soda brands on earth.
Swift made $26 million for featuring in several different Diet Coke ads in 2014, just off the success of her album 1989.
Celebrity endorsements won't be going away any time soon, and brands are getting savvier with what celebrities to sign on. Swift was a shrewd choice for Diet Coke, and though they paid several million dollars for her to appear in their ads, they likely made that money back with increased brand recognition and sales.
Marketing teams know how to appeal to the public, and this is just one example of them using a celebrity with a relatable persona to earn the public's favor and interest.