Taylor Swift's Fake Band Jack Leopards & the Dolphin Club: How Did She Come Up With the Name?
Even when she's not the singer on a song, Taylor Swift manages to find herself in the headlines regardless. A cover of one of her hits has debuted, and her fans have figured out that she's the mastermind behind the fake cover band. Learn more about how Swift planned her May 2020 surprise.
Taylor Swift's song 'Look What You Made Me Do' was covered for 'Killing Eve'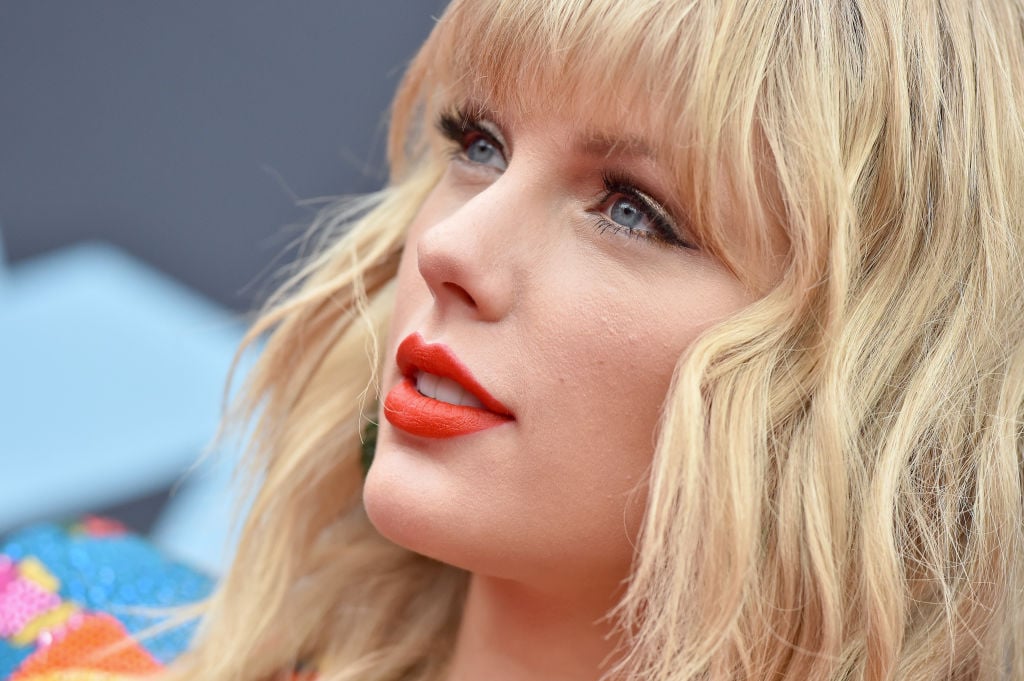 RELATED: 'Killing Eve': It 'Felt Natural' To Have Female Protagonists, Says Producer
On May 24, 2020, the penultimate episode of Killing Eve Season 3 aired. The Emmy award-winning series does not always feature an opening credits sequence. However, this episode, titled "Beautiful Monster," did. And the music that played over it was familiar to many.
A slow, sleepy version of "Look What You Made Me Do," Swift's first single off her 2017 album Reputation, played over the intro. Seemingly sung by a male singer, Swift celebrated the occasion by sharing a clip from it on her social media profiles, crediting Jack Leopards & the Dolphin Club with the cover.
Swifties quickly deduced that this was a fake band
It didn't take long for the artist's fans, known as Swifties, to spring into action. Not only was the cover the band's only song, but its producer is Nils Sjöberg. This name is very familiar to her fandom, as its the pseudonym she used when she wrote on ex-boyfriend Calvin Harris' track "This Is What You Came For" — and later referenced in the music video for "Look What You Made Me Do."
So why would Swift need to make up a fake band to cover her song? The songwriter has been embroiled in a fight for the rights to her master recordings with Scooter Braun and Scott Borchetta of her former label, Big Machine Records. Because of this, she is unable to release the re-recorded versions of her old hits until late 2020. So she found a way around that.
Where does the name Jack Leopards & the Dolphin Club come from?
RELATED: What Does Taylor Swift's Brother Austin Swift Do? She Promoted His Latest Project on National Siblings Day
Because Swift is known for her Easter eggs, her fans quickly set out to determine the meaning behind the name of the band. After all, nothing she does is an accident. The first part is very obvious: "Jack" is for Jack Antonoff, Swift's co-writer on the track. Leopards could point to Swift, who often wore leopard-print clothing during the Reputation era — including in the "Look What You Made Me Do" music video.
So what about the Dolphin Club? According to the New York Post, this was once the Twitter handle of Swift's brother, Austin Swift. And when you look up the song, the image of the young boy with his face obscured has been traced back to an old photo of — you guessed it — Austin. This has led fans to believe he is the singer on the track.
Swift has also been linked to dolphins in the past
Apparently, dolphins are an animal the Swift siblings have always liked. In 2016, the musician did the "73 Questions" interview with Vogue. And in it, she reveals that her "spirit animal" is a dolphin, "'cause they're very social. They travel in groups." Check it out above.
The next year, Swift came back with Reputation. She did a commercial with AT&T for her Taylor Swift Now series, which gave a behind-the-scenes look at the album. In the ad, which takes you through "a day in the life," she looks up and sees a man wearing a dolphin shirt. She then "goes down a rabbit hole" look at dolphin videos on her phone.
Did Swift and Phoebe Waller-Bridge hatch this plan on 'Saturday Night Live'?
RELATED: Taylor Swift Performed 'Lover' and 'False God' on 'Saturday Night Live'
So when did the idea for this cover opportunity come about? Interestingly, Swift spent some time with Killing Eve executive producer and writer Phoebe Waller-Bridge back in October 2019, when they were on the same episode of Saturday Night Live. This might have been where the concept was born.
Swifties also believe they know when the cover was recorded. In December 2019, Swift was surprised in the studio for her birthday. Two of the people there? Antonoff and her brother, Austin. (Check the photos out on her Instagram.) So while Swifties managed to crack the code in mere hours, this was a scheme that took quite a bit of long-term planning.