Taylor Swift's Love Life: A Look Back At All the Famous Men She Has Dated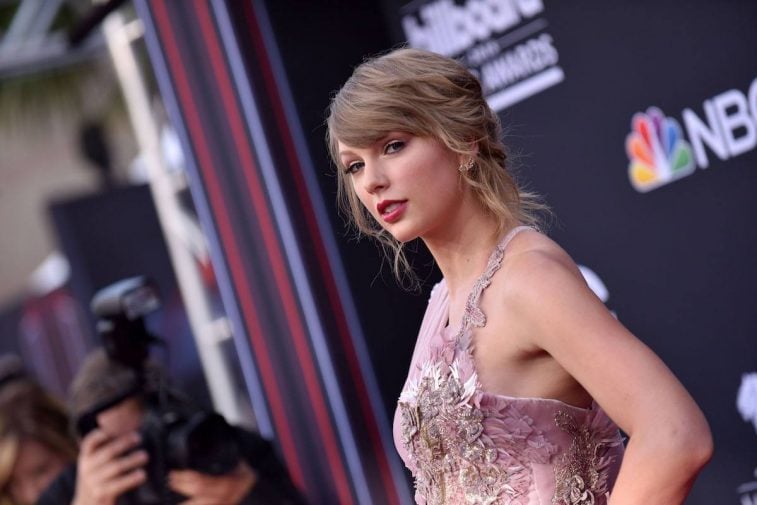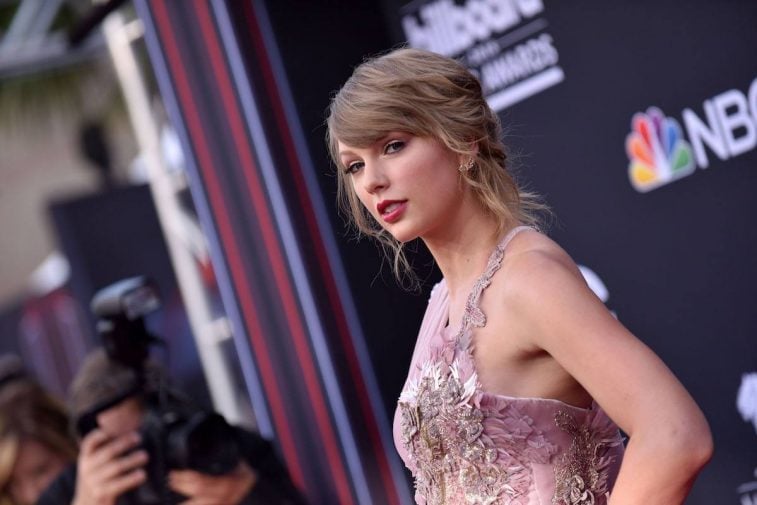 For years it seemed like Taylor Swift was unlucky in love. However, in 2017, she began dating British actor Joe Alwyn and something was different. Unlike with her past relationships, they are enjoying their romance out of the spotlight and that may actually be what keeps them together.
Before Alwyn, the "Bad Blood" artist had her fair share of high-profile relationships and they all ended the same way — with a breakup and a song or two about it. Here's a look back at some of the star's famous exes and a few details about those relationships.
Joe Jonas
Swift and Joe Jonas dated in 2008 from July to October. She admitted that it was Jonas who decided to end things and he did it over the phone in record time.
"I'm not even going to remember the boy who broke up with me over the phone in 25 seconds when I was 18," she told talk show host Ellen DeGeneres. "I looked at the call log — it was like 27 seconds. That's got to be a record."
John Mayer
When Swift was 19 she had a brief relationship with musician John Mayer who is 13 years her senior. After their breakup, she released the song "Dear John" which contained the stinging lyrics Don't you think I was too young to be messed with/ The girl in the dress cried the whole way home/ I should've known.
Mayer later told Rolling Stone that he was humiliated by the song saying, "It made me feel terrible. Because I didn't deserve it. I'm pretty good at taking accountability now, and I never did anything to deserve that. It was a really lousy thing for her to do."
Taylor Lautner
In August 2009, Swift began seeing her Valentine's Day co-star Taylor Lautner. These two were too cute together and fans loved that they shared the same name, but things fizzled out by December of that same year.
Swift is the one who broke up with him but she expressed some regret about that in her song "Back to December" with the lines It turns out freedom ain't nothing but missing you/ Wishing I'd realized what I had when you were mine.
Jake Gyllenhaal
The star also dated Jake Gyllenhaal from October 2010 to January 2011. Not a ton is known about their relationship but they were usually all smiles whenever they were caught together by the paparazzi.
After they split, Swift did an interview with USA Today and many believe that she was talking about the actor when she said that one of her ex-boyfriends made her "feel like I wasn't as good or as relevant as these hipster bands he listened to."
Harry Styles
It seemed like Swift and Harry Styles would be a good match when they got together in November 2012 but they didn't last long at all and were over by January.
Their short-lived romance wasn't a total loss though as it reportedly inspired two songs. "Style" and "Out of the Woods" are both supposedly about One Direction singer.
Calvin Harris
The songstress started seeing Calvin Harris, whose real name is Adam Wiles, in 2015. The duo was introduced by fellow musician Ellie Goulding and fans had high hopes for the pair. But it wasn't meant to be and while their relationship was one of Swift's longest, their breakup was one of her messiest.
They called it quits in June 2016 and just two weeks later she was photographed kissing Tom Hiddleston. Harris reacted by flipping the tables on Swift and released a song thought to be all about her. In it, he accused the hitmaker of cheating on him with the Night Manager star.
Tom Hiddleston
Speaking of Hiddleston, he was the last person she was with before Alwyn and the way they paraded around and flaunted their relationship constantly had people questioning if it was all just for publicity.
Hiddleston denied the rumors that their romance wasn't genuine. "The truth is the Taylor Swift and I are together and we're very happy. Thanks for asking," he told The Hollywood Reporter. "That's the truth. It's not a publicity stunt."
Whatever it was cooled off with the weather and they ended it in September 2016.