Tayrn Manning Deleted an Instagram Post About Britney Spears' Mental Health and Yes, Fans Noticed
The #FreeBritney movement continues. Britney Spears' absence from social media has friends from the past, like former Crossroads co-star Taryn Manning, "worried." In a now-deleted Instagram post, Manning expressed growing concern after fan pressure to speak out about the M.I.A. pop star.
Britney Spears has been under conservatorship for 12 years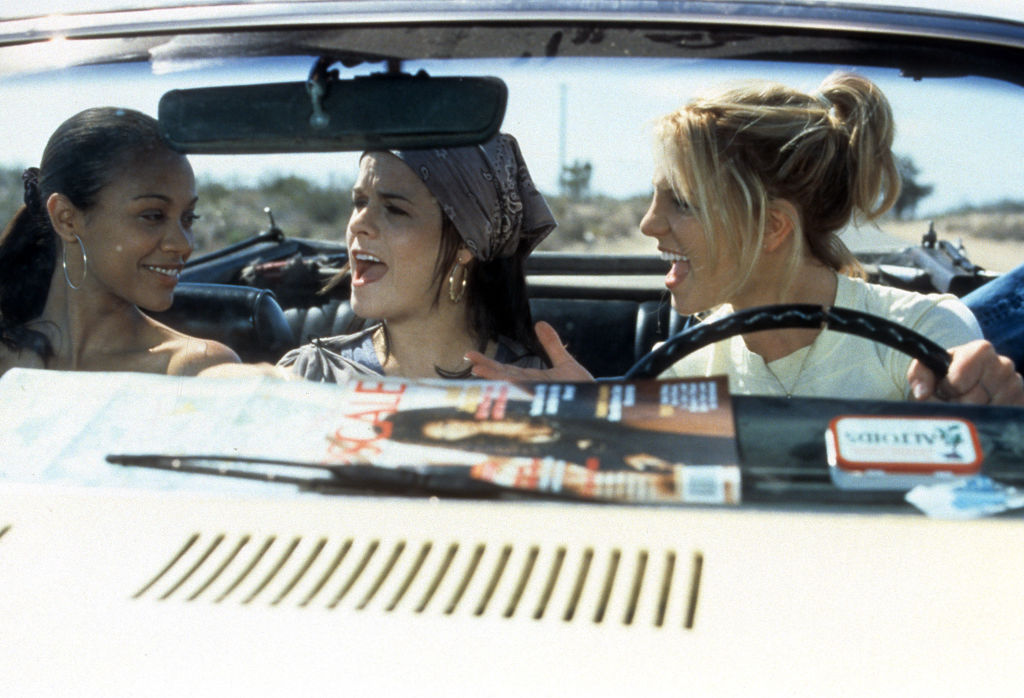 It's been 18 years since the release of Britney Spears' acting debut in the film, Crossroads. In the time since, Taryn Manning, Zoe Saldana, and Britney may have lost touch over the years due to various reasons but she's has been through a lot — much of it has played out in the media.
In 2008, Britney's father, Jamie Spears, won conservatorship over the "Toxic" singer's financial, legal, career, and medical care. He temporarily stepped down from those responsibilities in Sept. 2019 due to his own medical reasons, but that didn't quite set Britney "free."
In Jamie's place, Jodie Monteogmery has been Britney's caregiver through Jan. 2020. The news of Jamie's criminal complaint and restraining order filings came on the heels of Britney's ex-husband Kevin Federline's accusations against Jamie for abusing he and Britney's son, Sean Preston.
A source told E! News at the time that Britney was still "very upset" with her father and "extremely anxious and paranoid about losing custody and she feels Jamie put her in jeopardy." She and Federline have shared custody. Britney is allotted 30 percent of visitation with their two sons.
It's unclear is Jamie will renew his role as Britney's conservator at this time.
Taryn Manning posted in solidarity after fan pressure
Manning and Britney may not have stayed that close over the years. Fans apparently chimed in asking for Manning to address Britney's absence from social media.
"Not trying to get likes I could care less. I am worried about my friend and co-star," Manning posted on Instagram, per E! News. "Too many times we let one go a-stray and never bother to poke our heads around. 'Not my chair, not my problem'."
She continued: "Hey, least we aren't walking into a gas chamber out of left field today #love @britneyspears… for all of you who hit me daily to do something. I hear you now! We care. Voice away angels this is your playground… can't phase us anymore. she is my focus. loving you," she said.
The Orange Is the New Black star's words of comfort seems to have bothered some, if not Manning herself, as many speculate she felt pressure to take the post down.
"I hope it was a personal choice & that she didn't feel pressured to delete it," this fan tweeted. "Did Taryn Manning deleted her post about @britneyspears on Instagram? The post is no longer there…" another said.
"Free Britney is a real thing as much as you try to keep discrediting it & ALL Britney fans appreciate Taryn for her love & support," this fan posted.
"She said the same thing the fans said last year around this time #WhereIsBritney Then months later Britney shows up at her conservatorship hearing she tells the judge she was locked up against her will,&they shoved medication down her throat. Crying it hope she's okay #FreeBritney" this devoted fan added, noting Britney's lengthy public absence.
That said, Manning did, in fact, delete the post whether on her own volition or from the pressure of others.
Where is Britney Spears?
On Jan. 31, the singer posted on Instagram about her "Toxic" remix. Since then, Britney's remained relatively quiet leaving many to wonder if she's OK. The previous day, she posted one of her many videos showcasing pieces of her fitness routine.
It's not unusual for Britney to step back from the public eye in exchange for quiet time to herself. Considering speculation she'd previously been held against her will, it's natural for fans to worry.
Whatever's going on in Britney's life, and whatever reason Manning deleted her heartfelt message, here's hoping everything turns out OK.