Ted Bundy: 8 True Crime Podcasts to Listen to After Watching 'Conversations With a Killer: The Ted Bundy Tapes'
In the mid-1970s, Ted Bundy went on a killing spree along the United States' pacific coast. Conversations With a Killer: The Ted Bundy Tapes gives viewers a look inside the mind of the serial killer. The Netflix true crime docuseries debuted in January 2019, but many people are still intrigued by Bundy's heinous crimes. There are several true crime podcasts that examine Bundy's serial killings in greater detail.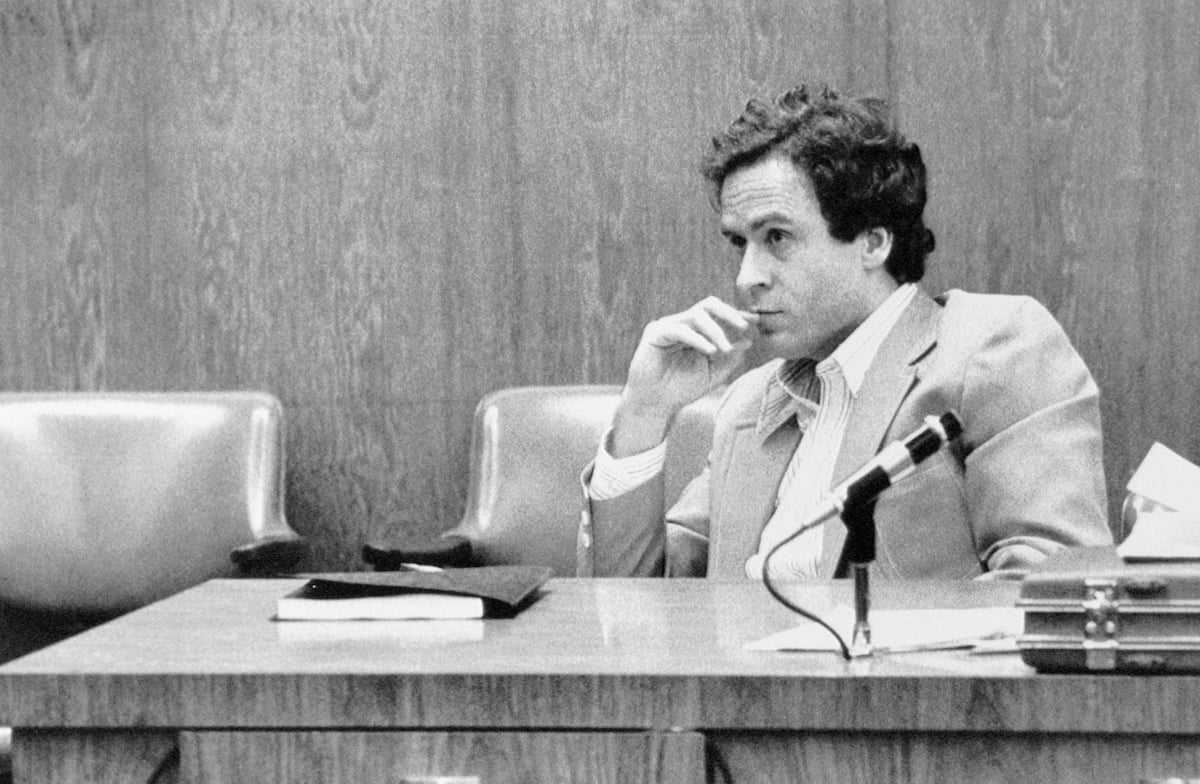 Ted Bundy terrorized the Pacific Northwest in the 1970s
Bundy is one of the most notorious serial killers in the United States. But on the surface, he appeared to be one of the smartest, most charismatic, hardworking men leading a seemingly everyday life. An aspiring lawyer who dabbled in politics, Bundy had a longtime girlfriend, Elizabeth Kendall. Bundy was living with Kendall and he daughter at the same time he was committing these horrible crimes. That's why so many people were shocked to learn Bundy was responsible for the rape and murder of 36 women. Bundy used his averageness to his advantage until he was caught in 1975. Authorities found a ski mask, handcuffs, and pantyhose with eye holes cut out in Bundy's vehicle. 
In a wild turn of events, Bundy managed to escape imprisonment — twice. The intrigue didn't stop there. Bundy's trial was televised, creating a media frenzy that culminated in his marrying his girlfriend, Carole Ann Boone, on the stand. The two share a child together, Rose Bundy. Boone divorced the serial killer in 1982. She and her daughter have kept a low profile ever since. On Jan. 24, 1989 after 10 years on death row, Bundy was executed for his crimes. 
'The Ted Bundy Tapes' premiered on the 30th anniversary of the serial killer's execution 
Netflix released the long-awaited Bundy docuseries after weeks of teasing it on social media. Joe Berlinger, who most recently worked on Crime Scene: The Vanishing at the Cecil Hotel, created and directed the docuseries. In four 60-minute episodes, Berlinger explores the life and crimes of Bundy through archival footage. The series also features interviews with Bundy's family and friends, the law enforcement officers who worked his case, and the few victims who survived Bundy's attacks. The docuseries highlights Bundy's childhood briefly but focuses on his relationship with Elizabeth Kendall and the crimes he committed from 1974 to 1978, including the rape and murder of 12-year-old Kimberly Leach and college students Margaret Bowman and Lisa Levy. 
True crime podcasts about Ted Bundy
Despite the details provided in Berlinger's Netflix series, some viewers still want to know more about Bundy and the murders he committed. For a comprehensive look at Bundy's life and murders, Hunted: Inside Ted Bundy's Trail of Terro‪r‬ is a three-part podcast that delves into Bundy's crimes, his victims, and his little-known time terrorizing Colorado from the perspective of a Colorado native. Additionally, these investigative podcasts have episodes that dive deeper into Bundy's crimes: